It's a feeling that Bayern Munich would wish they weren't so familiar with: taking the lead in a European Cup/Champions League final, losing it, and ultimately missing out on glory.
And yet that's just how three of their five losses in European club football's biggest game have played out, the second of which has a special compartment in the memories of football fans.
It doesn't take much for those who watched that game — live or later — to recall those crazy final minutes of the 1999 final inside Camp Nou, the tale of how two late corner-kicks snatched improbable victory from the jaws of what had looked like certain defeat for Sir Alex Ferguson's Manchester United.
And, of course, with Chelsea returning to the Champions League final this year — for the first time since 2012 — thoughts of their first successful appearance on that stage, against Bayern at the latter's own Allianz Arena, flood back to mind.
The third instance — the first, in fact, in order of occurrence — isn't one that many fans of the current generation would readily recall, mainly because it happened more than three decades ago, when the competition was still organised in its old format and under its original name.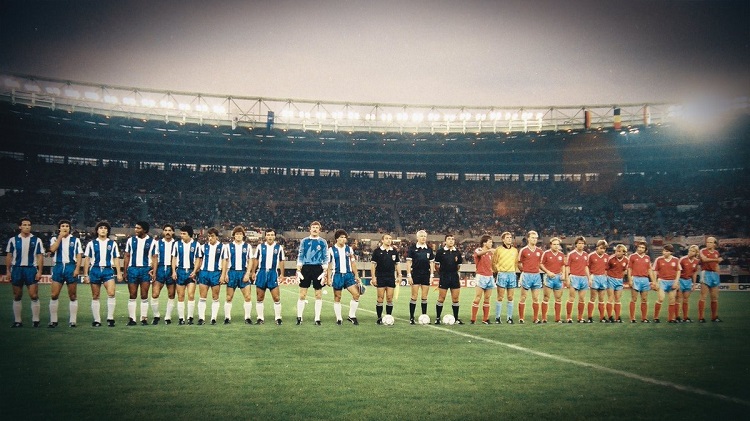 On that occasion, too, Bayern were cruising to the apparent inevitability of being crowned Europe's kings for the fourth time. Ludwig Kogl's first-half goal had them in the lead, and, with just 11 minutes of normal time to go, Udo Lattek's charges could almost see themselves already up there with the stars.
Before long, though, they were seeing stars.
Portuguese champions FC Porto, the Bavarians' opponents, fought back and fought hard, but their leveler — when it finally came — owed more to style than to the steely resolve that usually characterises such comebacks.
The man whose ingenuity and guts sparked the fire that ultimately consumed Bayern's ambitions, reducing them to nothingness, was the phenomenal Rabah Madjer.
The Algerian had scored twice in that season's competition en route to the final, first in a 9-0 rout of Maltese club Rabat Ajax, before proving the difference in a closely-fought last-eight tie with Norway's Brondby that Porto only won 2-1 on aggregate.
His third goal of that victorious campaign, though, would prove the most valuable and — per Madjer's own admission — also the most memorable he ever scored.
"It's a registered trademark," Madjer told the FIFA website in 2008, about that goal he scored in a match he describes as "the greatest memory I have of my career."
A memorable occasion, yes, but also quite surreal.
"When I walked out on the pitch that night I was even asking myself if I was really there about to play the mighty Bayern," Madjer related.
"The day before the final I was wondering how I was going to perform."
If Madjer was unsure about how he'd turn out on the night, though, that diffidence wasn't evident to the 62,000 spectators at Vienna's Praterstadion (now the Ernst-Happel-Stadion).
His goal, especially, betrayed little of any such self-doubt.
"I had my back to goal and the only way I could score was with a back-heel," Madjer explained. "It was an instinctive thing and I just did it. I didn't have any time to think about it."
It would go down, and be remembered, as one of the all-time great, picturesque goals in a European Cup final — right up there with the moments conjured by the likes of Zinedine Zidane (2002), Dejan Savicevic (1994), and Gareth Bale (2018).
Madjer's goal only got Porto level, but he also had a hand in the winner just two minutes later, setting up Brazilian teammate Juary for a fine close-range volley. It wouldn't be an exaggeration to say it was Madjer's superlative performance that delivered the Dragons' maiden continental crown.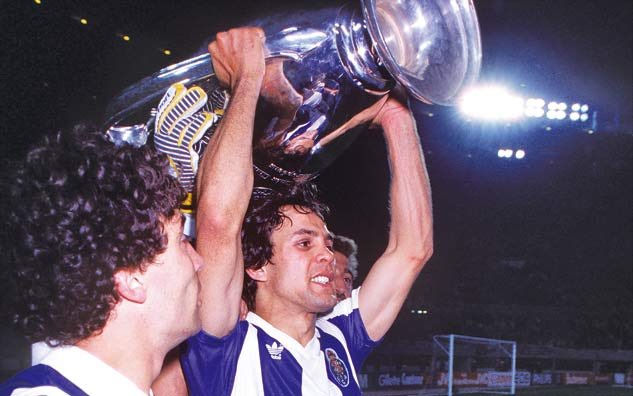 Nearly 34 years to that day, one of his countrymen, Riyad Mahrez, seeks to inspire another European club hoping to touch the sky.
Madjer blazed a trail that has since been walked by many an Algerian footballer, but none has followed the route as perfectly as Manchester City star Mahrez has.
Mahrez, for one, became the first Algerian winner of the CAF Player of the Year (2016) since Madjer's 1987 honour, and he also led the charge when Algeria won only their second Africa Cup of Nations title, in 2019, after the edition hosted and won in 1990 by Madjer and Co.
It's Mahrez's accomplishments at club level, however, that are still catching up with Madjer's, and the margin isn't a very big one. His first major title, you'd probably recall, was that improbable Premier League conquest with unfancied Leicester City in the 2015/16 season.
It was the sort of success that couldn't have been achieved without collective strength and a proper team ethos — and Leicester surely had plenty of that — but none of the individuals on Claudio Ranieri's roster of champions stood out as much as Mahrez.
It won him a raft of Player of the Year awards — including that handed out by the Confederation of African Football (CAF), mentioned earlier — but also got him a long queue of suitors, led by Pep Guardiola's Manchester City.
That pursuit came to a successful conclusion in 2018, when City made him — for a time — Africa's most expensive footballer and the club's own record signing, priced at £60 million.
At Eastlands, Mahrez quickly found that he wasn't quite what he had been in the East Midlands. City's abundance of premium talent guaranteed Mahrez much silverware in a short while, but it also meant that he was only one of many great players available to Guardiola.
It took some time for his star to really shine, and that has certainly happened this season, with Mahrez proving as influential as any other player at the Etihad in the impressive season Treble-chasing City are enjoying.
He has been brilliant as they've won another Premier League title — already his second as a Citizen — and the League Cup, but the work of making this the greatest season yet in City's history isn't quite done: it would take one more game — one more win — in Saturday's Uefa Champions League final.
Quite a few other players would stand out for special mention should City prevail against a Chelsea team that has certainly had their number this term — Kevin De Bruyne? Phil Foden? Ruben Dias? Take your pick. — but Mahrez has already staked his claim with some solid performances when it has mattered most.
He got one of the two priceless away goals that saw City over the line in the tricky quarter-final duel with Borussia Dortmund, and got three of the four over two legs against home-city club Paris Saint-Germain which booked the final ticket.
Come Saturday, Mahrez would look to help City finish the job, and to become the first of his nationality to hoist Ol' Big Ears since, well, you-know-who — and in Madjer's Porto, of all places.
He might not necessarily do it with a slick back-heel — you wouldn't put it past him, though, given he is every bit a Maghrebi wizard as Madjer was — but Mahrez comes with his own bag of tricks.
He has never run out of ways to decide big games, and City would hope that he — or any of his teammates, of course — comes up with one on May 29.
Yaw Frimpong — Ink & Kicks