In Edouard Mendy's mind, there would be no doubt.
It wouldn't matter whether or not he'd be fit enough to play in the upcoming Uefa Champions League final — he most likely will, we now know — or whether or not his club, Chelsea, win it: there hasn't been a better season in his professional career.
It wasn't so long ago that Mendy was clubless, living with his parents, anxiously expecting the birth of a son, and looking for a job outside football. That was in 2014 — yep, that recently — and even Mendy could only look back in astonishment at how quickly his career, and his life, has turned around.
That turnaround, however, hasn't been as sudden as it seems. Mendy, first, had to take up a modest place as a back-up goalkeeper — a back-up to the back-up's back-up, if you want, given he was only fourth-choice — at Olympique Marseille, even dropping to the reserves (as a back-up).
After a year, Mendy joined Reims in the French second-tier, where he quickly went from the bench to a starting berth. Reims, two seasons later, were on their way to Ligue 1, following a successful campaign in which Mendy played no small role.
And he was just as brilliant in that first season back in the top-flight, drawing advances from suitors home and abroad. Chelsea were impressed, and FC Porto were interested, but the decision was to remain in his homeland a little longer.
At this point, it was no more about which club would take him. Mendy now had the luxury of choice, and he picked Rennes. There, he wouldn't have to work his way up — a welcome change, sigh — instead walking straight into the first team, and continuing just where he left off in Grand Est.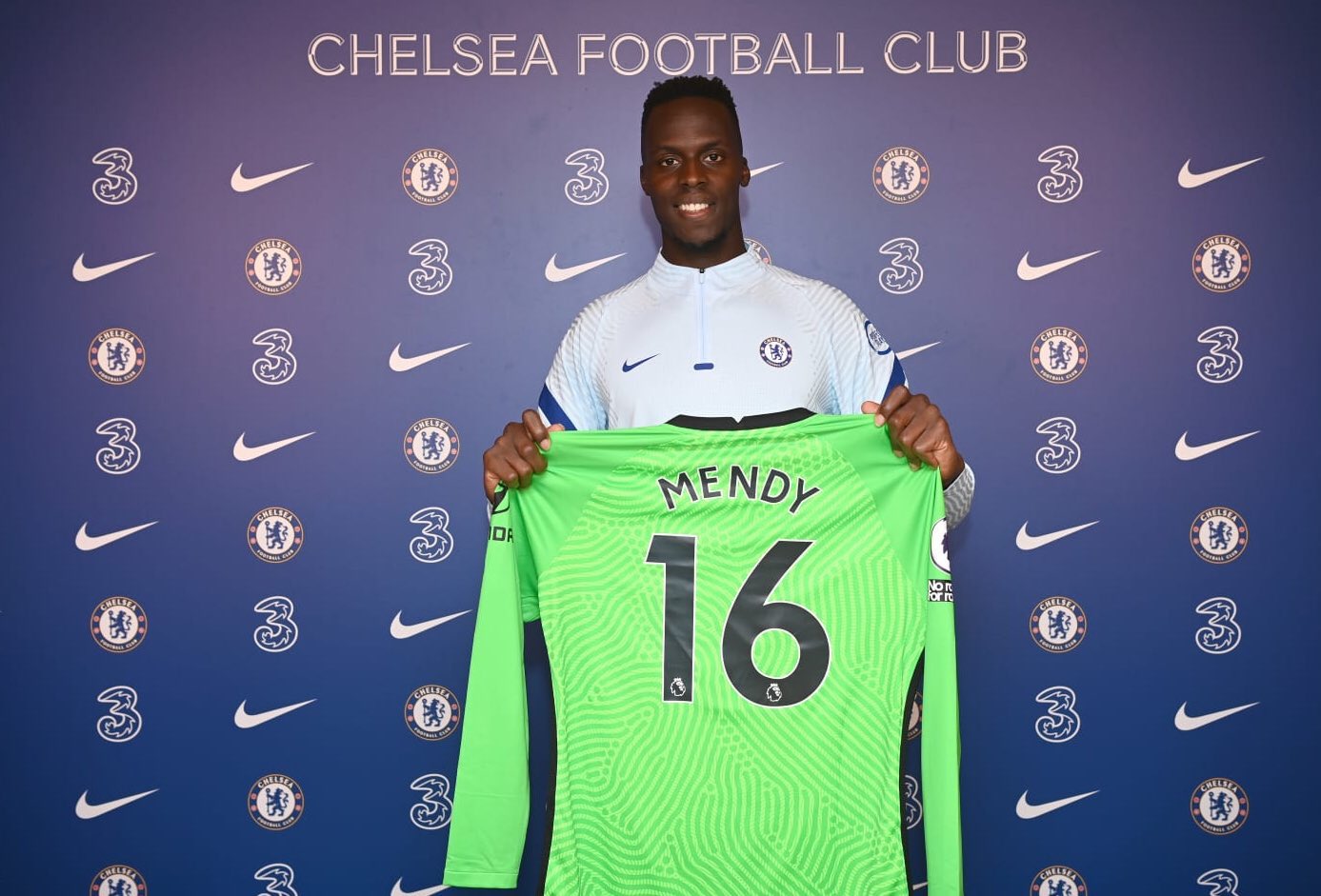 A year later, he was finally ready: for a big club, even one outside France. Chelsea, his destination, was a club that, as pointed out a little earlier in this write-up, had had an eye on Mendy for some time.
As it happens, it was a club he, too, had followed — for even longer.
"I've been a Chelsea supporter since I was little. I adore this club. When I was 12 I had the chance with a past club I played for to go to Brighton, and we watched a match." he said in an interview shortly after he was unveiled as a Blue, in September 2020.
"We went into a shop and I saw the Chelsea shirt, this was about 2003 when Ranieri was the manager, and I bought this shirt. So I've always liked this club."
It's unlikely that shirt was a goalkeeper's jersey, though, so it's safe to assume it isn't quite that which Mendy picked up when signed by Chelsea shortly after the 2020/21 season began.
Frank Lampard's team already had a goalkeeper installed, and at great expense, but Spaniard Kepa Arrizabalaga's displays hardly suggested that he was the priciest goalkeeper in the world.
Mendy was identified as a worthy contender for the No.1 position Kepa appeared to be taking for granted, and the endorsement of Petr Cech, Chelsea's technical and performance adviser (also a former Chelsea goalkeeper who, incidentally, had joined from Rennes many years prior) sealed his arrival.
His brief seemed simple enough — just better Kepa — and yet it came with enormous pressure. Much of that had to do with Mendy's skin colour (not quite racism; just prejudice), with many eager to see and to judge (and, in some cases, to nitpick) just what one of the few — very few, in fact — black goalkeepers playing for an European elite had to offer.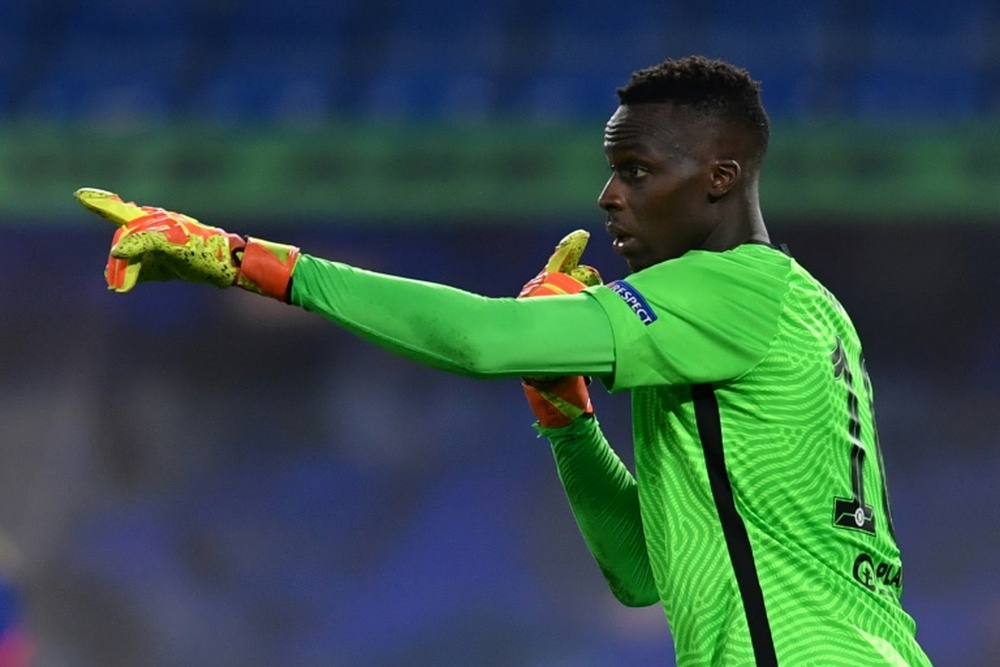 Eight months in, there has been plenty to see and to judge, and far less to criticise. Kepa is now, with much certainty, Mendy's back-up, with the Senegalese finishing his debut Premier League season with the second-highest tally of clean sheets (the criteria based on which the Golden Glove is awarded) — just three fewer than Manchester City goalkeeper Ederson who, by the way, played almost 500 minutes more.
In the Champions League, however, Mendy has been unrivalled. His total of eight clean sheets from 11 games isn't just the most of any goalkeeper this season (it's worth noting that Ederson, with seven from 11, trails here); it is also the most of any goalkeeper for an English side in the competition's storied history.
Let that sink in, for a moment, as you reflect on the greats of yore — Cech himself, Pepe Reina, Jens Lehmann, Edwin van der Sar, David Seaman, Peter Schmeichel, you name them — that never quite managed to post such remarkable numbers.
But even for an African goalkeeper, despite the great strides he has made at Chelsea, Mendy isn't exactly breaking new ground. European club football's premier competition has been decorated by excellent African goalkeeping in the past, albeit from a man who looked nothing like Mendy.
Long before European clubs signing African goalkeepers became a thing — wait… has it ever? — Zimbabwean Bruce Grobbelaar was making waves at Liverpool, armed with excellent attributes — impressively agile in his movement, incredibly confident in his abilities — and a range of eccentricities that even the craziest 'keepers might marvel at.
Of the 628 games Grobbelaar played, 13 major trophies won, and countless memories collected in his lengthy career as a Red, though, one remains truly eternal. It came in Rome, the Eternal City, when Liverpool turned up for the European Cup final, with a mission to be crowned kings of the continent once more.
Liverpool had enjoyed some good times in the Italian capital in the past, back in 1977, when the city hosted the final first graced — and won — by the English side. The Stadio Olimpico didn't offer much warmth this time, however, as one of its own, local club AS Roma, were Liverpool's opponents.
Roma were only in their maiden final, but it was against Liverpool — three-time champions by then — that the odds were stacked up against. The 'guests', unsurprisingly, ceded much of the early initiative to Roma, yet still found a way to score the opener, through Phil Neal in the 15th minute.
By break-time, though, the Giallorossi were back in it, pulled level by Roberto Pruzzo's glancing header. In the second half, and in extra-time, both teams had their moments, but none proved decisive enough in determining the next destination of Ol' Big Ears.
And so it went down to what it almost always goes down to when teams can't be separated in a knock-out game: a penalty shootout, and the jangling of nerves that invariably comes with it.
If anyone had the jitters on the night, though, it wasn't Grobbelaar. Liverpool's Steve Nicol might have been nervous enough to blaze the opening spot-kick over, but Grobbelaar had it all under control (even if his pose on the goal-line before Roma's last penalty suggested otherwise, but we'll get to that in a bit).
Grobbelaar helped nullify the advantage Nicol's miss had handed Roma, when the usually unflappable Bruno Conti stepped up. Conti, watching Grobbelaar talk to himself and bite a piece of twine in the build-up to his kick, must have been left a little confused — his penalty, sailing over the bar, seemed to suggest so.
Whatever it was that Conti felt, though, teammate Francesco Graziani probably had it worse. It was for him that Grobbelaar reserved his party piece, picked from the top drawer of his cabinet of antics, and the one moment for which he would always be remembered — not so fondly, though, by Graziani.
Possibly distracted and dazed by Grobbelaar letting his knees wobble and his body go seemingly limp, Graziani could only muster a shot that grazed the crossbar and went in the same direction as the balls from Nicol and Conti. Alan Kennedy took the final penalty, for Liverpool, and scored to deliver glory.
Rome was stunned, but what most were truly in awe of was Grobbelaar and the stunt he had just pulled off, proving the hero of a shootout without actually getting so much as a finger on the ball.
"I just improvised it. I made my legs like spaghetti, even the goal looked like spaghetti, so I ate it up," Grobbelaar said in 2018.
"I am still laughing at that. The photographers went mad, I was winking and shaking my head. I paralysed Roma."
And that was a highlight surely worth clinging to — well, the rest of the world has certainly bookmarked it — as Grobbelaar wouldn't have many more famous days in the European Cup.
He'd play in one more final, the very next year, but Liverpool lost narrowly to Juventus (a Michel Platini penalty, no less). That game, though, would be remembered more for the ghastly scenes that preceded it.
A riot in the stands, worsened especially by the conduct of Liverpool supporters, resulted in the death of 39 fans and injury to 600 more, and reduced the football itself to a mere footnote. English clubs, as a result, were banned from European competition for five years, Liverpool for six.
By the time Liverpool returned from their period of banishment, Grobbelaar was well in the twilight of his game and with little more to give.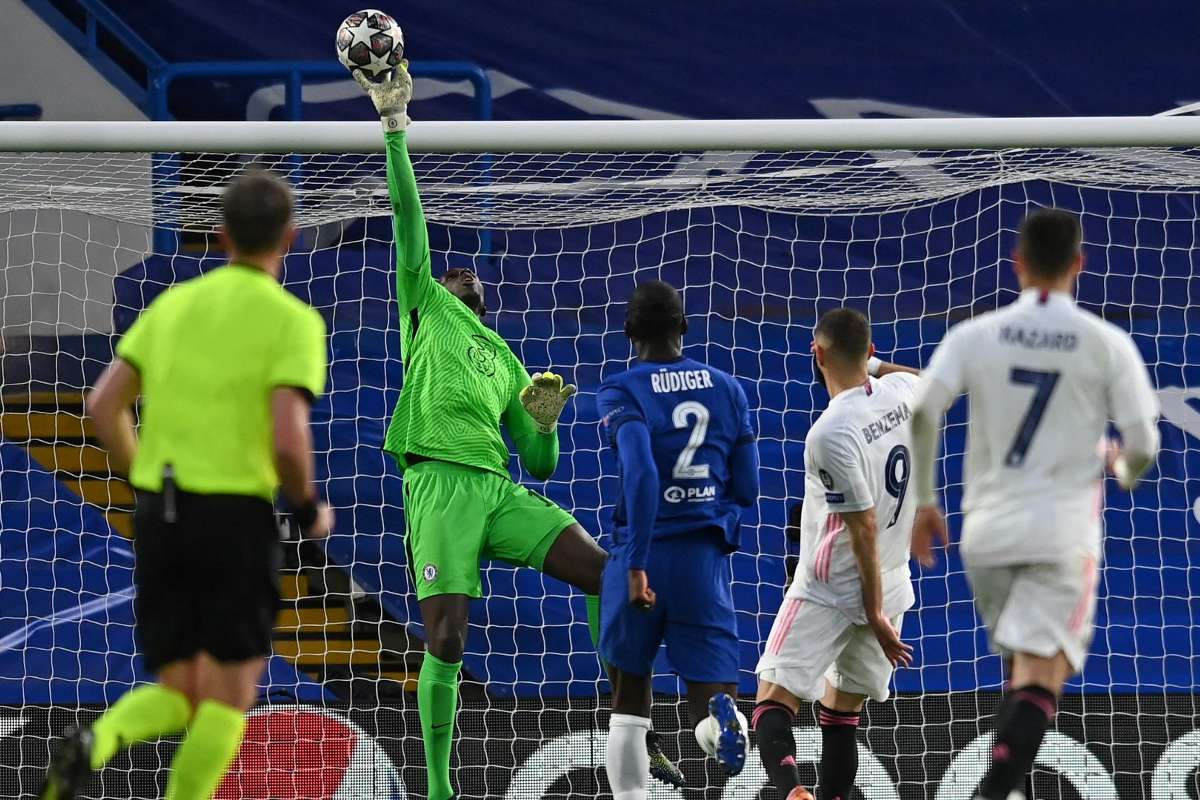 Mendy, at 29, isn't exactly in the dawn of his, but he is still taking his first steps at the highest level. His ceiling remains high, as goalkeepers — those like Mendy, particularly, who are ever so willing to learn — tend to go on for a while.
In any case, it doesn't look like Mendy would be dislodged from Chelsea's posts anytime soon, and the best part of his fairytale is that it is probably just beginning. Triumph over Manchester City in Saturday's Champions League final, thus, wouldn't be quite the climax it would feel like, only the latest chapter.
Oh, and what a chapter that would be, if Mendy becomes not just the first African goalkeeper since that ill-fated Heysel final, but also the first to win it since Grobbelaar and his 'spaghetti legs' in '84 — nearly 37 years to the day!
But should he not even win it — much less make a difference — trust Mendy to be just fine taking his place on the pitch (or bench?) at Porto's Estadio do Dragao. It's a long way from where he has come, and unarguably better than living off benefits only six years ago.
Yaw Frimpong — Ink & Kicks