On this day, in 1982, Asante Kotoko contested their fifth African Cup of Champions Clubs (a forerunner of the Caf Champions League) final, against Egypt's Al Ahly.
Ahly, at the time, were an emerging continental presence, hungry and ambitious. Kotoko were the bigger side, by some distance, having already been crowned in 1970 and arguably the competition's most formidable force at that point, regardless of a rather disproportionate finals-to-titles ratio.
That double-legged tie didn't quite reflect the wide contrast in the contestants' respective pedigrees. Ahly thrashed Kotoko 3-0 in Cairo, before holding out for a draw in Kumasi to seal a resounding aggregate victory. A year later — the 37th anniversary of which was marked yesterday — Kotoko got both repeat and revenge, reprising their role as Ahly's challengers in the competition's final and coming off victorious this time.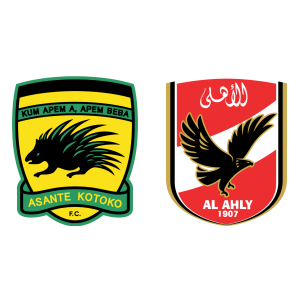 Never had two teams contested the final of Africa's premier club competition in consecutive years – that occurrence, in fact, remains an oddity — and many believed this was only the beginning of a riveting rivalry. Kotoko would lose another final and Ahly would win one — all within the following decade — but the two sides crossed paths on neither occasion. It didn't matter; by the end of that century, they were level on two titles apiece, and both looked in fine fettle to add to their counts.
Twenty years later, only Ahly have — and in some style.
The Egyptian giants have stormed to seven more triumphs — the latest coming only a fortnight ago — leaving Kotoko, and everyone else, behind in a red mist. Ahly have constructed for themselves an aura of a super-club from the building blocks of sound administrative practices and professionalism, creating a self-perpetuating cycle of success that now distinguishes them as Africa's most decorated team.
Kotoko, on the other hand, have picked up relatively minor gains, never featuring in another Champions League final. The Porcupine Warriors remain fairly dominant in Ghana, but have faded as a force in inter-club football, and are only now seeking to build the sort of momentum that could inspire a bid to catch up — and, just maybe, compete — with Ahly.
That would probably never happen, such is the gulf between them and Ahly these days, but it's a lofty and worthy target. There is no pride, however, in the fact that — just about four decades later — Kotoko now have their North African rivals to look up to.
Who'd have thought?
NY Frimpong — Ink & Kicks