At the start of this season, Accra Hearts of Oak had two trophies – three, if you count the Super Cup they won by default – to defend.
That challenge was one they brought upon themselves, after a blissful 2020/21 campaign that saw them triumph in both the Ghana Premier League and FA Cup.
They're on course to retain the latter piece of silverware, with only the semi-final and final left unwon. Regarding the former, though, Hearts have been counted out, their chances of holding on to that crown being, at best, mathematical.
The Phobians lie sixth on the league log, trailing leaders and archrivals Asante Kotoko by 15 points. Hearts struggled to shrug off a slow start, and have since looked very much off the pace.
The poor results, though, only sum up Hearts' troubles. The long-suffering fans have had to put up with some pretty stale football, and they're now venting their frustrations – at one man, Samuel Boadu, in particular.
Boadu has gone from not putting a foot wrong last season, when he came in to turn around Hearts' fortunes, to having almost every decision questioned. His team selection has often drawn criticism, but also worrying is the fact that Hearts have been uncharacteristically sloppy at home.
Last Sunday's draw with bottom-of-the-table Elmina Sharks was just the latest example. Hearts took an early lead, promising so much, only to fail to add to their tally — but that should have surprised nobody, really.
Watching Boadu's team in recent weeks, there has been a distinct lack of a plan going forward. The truthfulness of that observation is confirmed by the poor aggregate goal return of Hearts' attackers. Kofi Kordzi, leader of the charts with seven, hardly starts these days.
Defensively, Hearts haven't been much better. Their midfield isn't the hardest to play through, bypassed all too easily to expose a backline that – despite mid-season reinforcement – still creaks and cracks in places.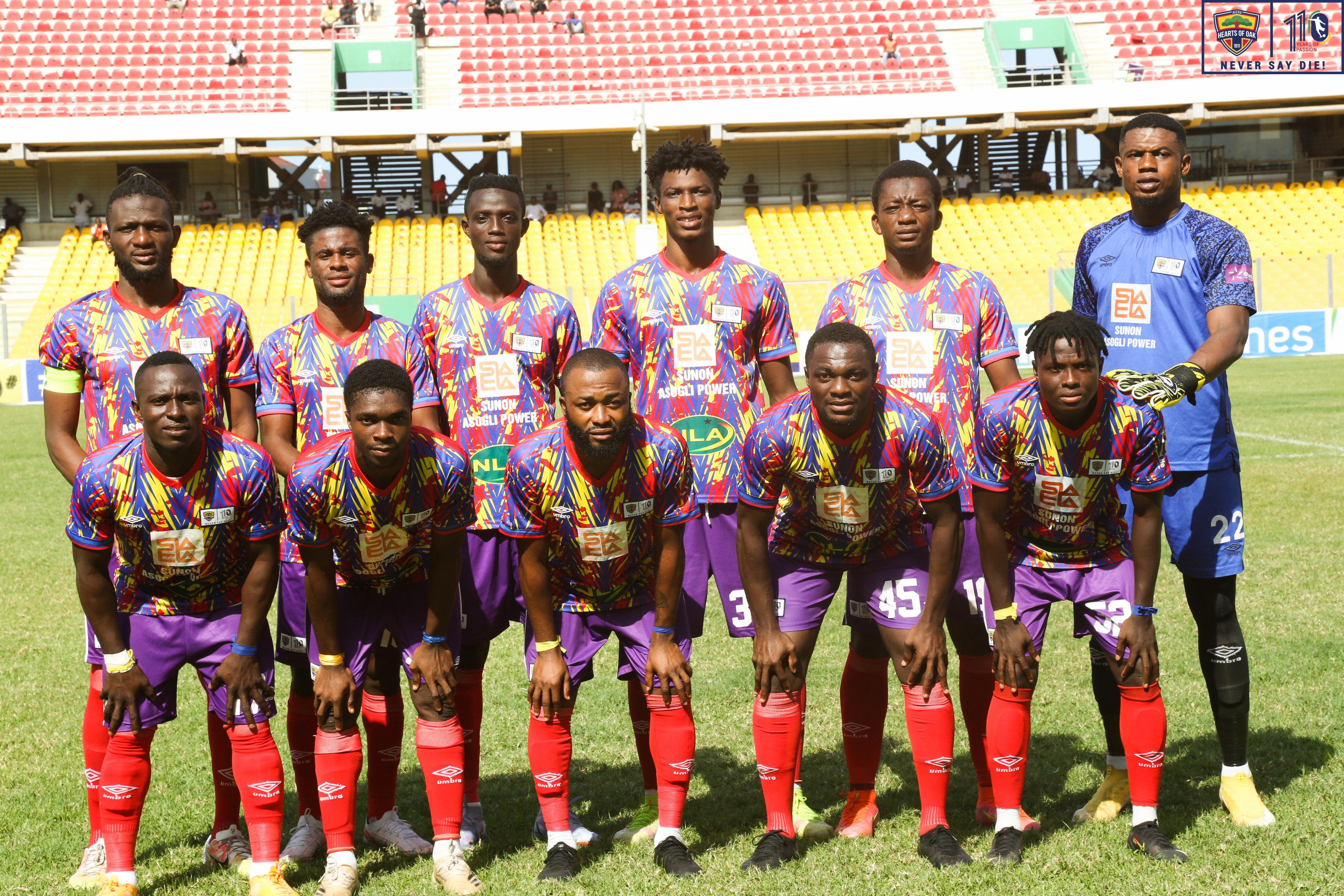 Those flaws have limited Hearts to just nine league wins, and they don't look like doubling that number before the season ends; the temptation to switch focus now to the FA Cup, which offers more realistic prospects of silverware, is irresistible.
Perhaps, though, the bigger cause for concern isn't the team's collective mindset; it's the coach's.
The impression given by Boadu's substitutions and post-match remarks, particularly when on the road, is that he's seemingly content with merely avoiding defeat; why else, do you think, have Hearts drawn the most league games (10) this season?
For a fanbase that absolutely demands victory whenever – and wherever – their team steps out, even when such expectations aren't entirely reasonable, a pattern like that would have Boadu's tactics scrutinised.
If Boadu has been a victim of the quickfire success he brought Hearts last term, his sophomore campaign has seen Hearts become victims of his failure to evolve and adapt to new targets.
Where Hearts used to captivate, they now irritate. Where they flattened opponents time and again, they now labour in vain. And if reversing that is beyond Boadu's might – as, increasingly, it appears – he'd soon pay the ultimate price.
The end, at this point, looks nigh.