Fitness matters to Mariano Barreto, the Asante Kotoko head coach, and that fact – for those familiar with his beginnings — isn't exactly surprising.
It was, after all, as a physical trainer that he first made his mark; the very thing the Portuguese was known for prior to landing his first managerial role, at the helm of Ghana's Black Stars in 2003.
So Barreto wasn't just ranting, and was certainly not clueless, when — following Kotoko's 2-0 home victory over Berekum Chelsea a week ago — he charged that the Ghana Premier League be a little more protective of its star footballers.
"I have two players injured," Barreto lamented. "The work of the referee is not only to whistle; he also has to protect the players.
"Ghana has skillful players and the referee has to protect these players."
It didn't take Barreto very long — just about a fortnight, I think, into his return to these shores — to arrive at this observation; and, indeed, it didn't take very long for that observation to become manifest in the most graphic way possible.
Half-time was almost due, during Legon Cities' visit to Tarkwa over the weekend, when Medeama midfielder Justice Blay tore away from the half-way line as he is often inclined to do, surging into the guests' zone.
The former Kotoko loanee didn't get very far, though, as one of two Cities players in pursuit, Joseph Adjei, soon scissored him down with the sort of tackle no player should ever get away with.
He didn't, thankfully.
Adjei picked, perhaps, the most deserved red card of the season, but, given the intensity of damage the defender did, it looks like he would return to action much sooner than Blay would.
The latter, in fact, is expected to be out for the next 2-3 months, with the broken fibula of his right leg unlikely to heal before the season ends, potentially taking some steam out of Medeama's title charge.
But maybe all of this could have been prevented.
Maybe, if referees had already made a habit of blowing the whistle (in Barreto's words) a bit more often and flashing the cards a bit more readily and cracking the whip a bit more severely, the message — zero tolerance for brutality! — would have been communicated clearly and we wouldn't have gotten here.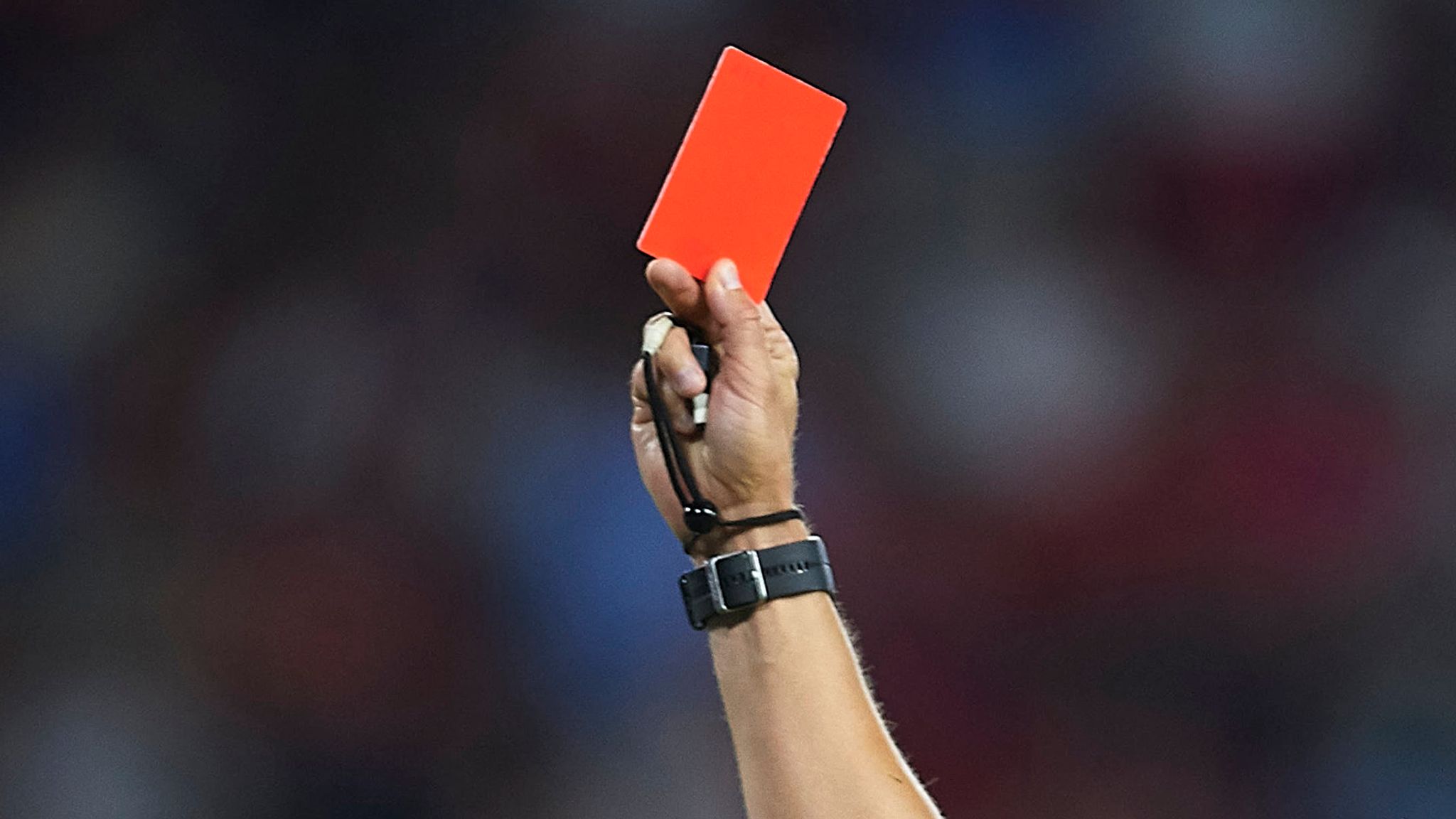 Bad pitches in the Ghanaian top-flight are already threatening enough to the physical well-being of the footballers, and the sheer roughness savagery that characterises some of the action certainly multiplies that risk.
For the sort of players Barreto spoke about, those who — like Blay — love to make a show, to our utmost delight, of what they can do with the ball, the vulnerability is even greater.
The obvious approach to curbing this negative trend would be for match officials to take precautionary, rather than reactionary, measures; the consequence of doing otherwise would be a league, not of finesse, but of hard knocks.
And, really, who'd want to watch that?
Yaw Frimpong — Ink & Kicks