How often haven't footballers been pilloried simply for taking a little time to adjust to new surroundings?
Many are, indeed, written off when they tend to struggle in making an instant impact. In proving just how cruel, rash, and knee-jerk it is to pounce too quickly on an underperforming player, however, there are a fair few examples in the Ghana Premier League demonstrating that patience, when not in short supply, can be quite beneficial.
Accra Hearts of Oak's Abednego Tetteh, if afforded that luxury, could be yet another reference point. Tetteh's arrival at Hearts in May last year stirred up such fanfare that murmuring and discontent — of the sort currently simmering among the club's fanbase — were inevitable if he didn't immediately live up to the hype.
Tetteh is still some way off from the player he could become for the former African champions, but he certainly isn't the first to have had an inauspicious start to their Hearts career; before their own pretty rainbows broke through, the likes of Mahatma Otoo, Kwame Kizito, Leonard Tawiah, Moro Abubakar, and Samuel Affum all endured gloomy beginnings.
Kizito, for one, had a rough first two seasons, only to come good in the third — his last — just as a majority of fans were set to take their criticism up a notch. Unlike him, however, Tetteh isn't some unknown quantity. He shone for a while in this realm, as a remarkable talent for a wonderful Bechem United side, until he departed for foreign wanderings in 2016.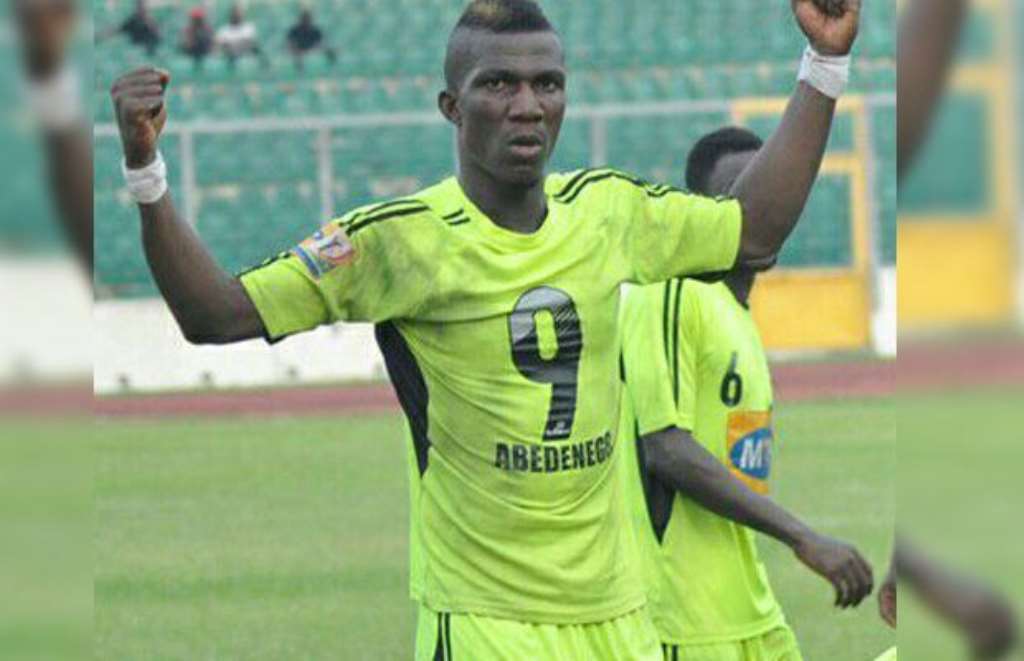 Like most Ghanaian forwards, Tetteh is agile and comfortable playing anywhere across the front line, has good technique and decent crossing ability. As a bonus, he is blessed with a skill rare among strikers on these streets: that poacher's instinct which sets good hitmen apart from great ones.
Brave, and of appreciable height, Tetteh can hold his own against the toughest of center-backs, but it is his guile and intelligent positioning — more than his physique — that enables him to outwit defenders; the 30-year-old's uncanny knack for being in the right place at the right time means he regularly finds scoring opportunities.
Possessing skillful feet and a sharp football brain, he exhibits excellent link-up play and can spot a pass. A willing grafter, Tetteh is also not averse to working the flanks, more inclined toward contributing to the build-up around the penalty area than wait for the ball.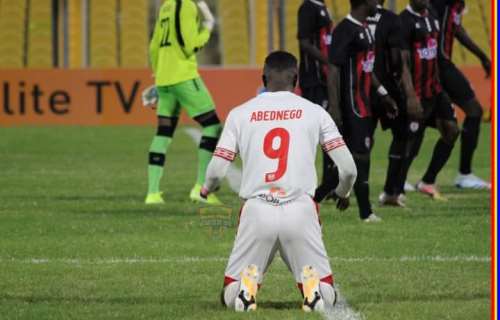 All that was evident during his previous spell here, but it feels like a lifetime ago. And, of course, Hearts aren't Bechem (I say this with no disrespect to the latter, or in reference to the 6-1 drubbing the former recently dealt the latter); in the capital, Tetteh finds himself at a club of much higher profile, with new teammates and a fresh orientation — 'the Phobian way', if you like.
Tetteh will need time to get used to that life, lest he suffocate under the huge weight of expectation. To give his best at the club, he needs to be eased into the culture and allowed to develop the required set of skills, guided by a manager with the tactical palate and forbearance to facilitate the process.
Then there is the incredible mental strength needed to get through the ordeal of a first season at one of the biggest clubs on the continent. It's entirely understandable that Tetteh will be a little rusty upon his return to the country after stints in Sudan, Ethiopia, and India, keeping things a lot simpler than he did during his previous domestic stint.
He ought to feel his way back into the team, shut out the noise, find his level, and then explode into the player he has always been and could yet become. Fans can be too quick to raise arguments in fueling pub banter, and the media too quick to make a story up just to fill column inches, but Tetteh must be shielded from all that negativity.
Cool heads, please.
Godfred Budu Yeboah — Ink & Kicks