More than any other traits, African footballers are coveted by European clubs for their sheer pace, raw power and overall athleticism, as well as the flecks of flair they often come endowed with.
And especially at the Africa Cup of Nations (AFCON) — where the continent's best teams battle it out [usually] every other year — are those traits most abundantly evident, as has been the case at the tournament's 33rd edition, currently underway.
On display, too, however, is a spectacle that many, especially those who love to cling to the afore-described profile of the archetypal African player, wouldn't have anticipated: reel-worthy goalkeeping.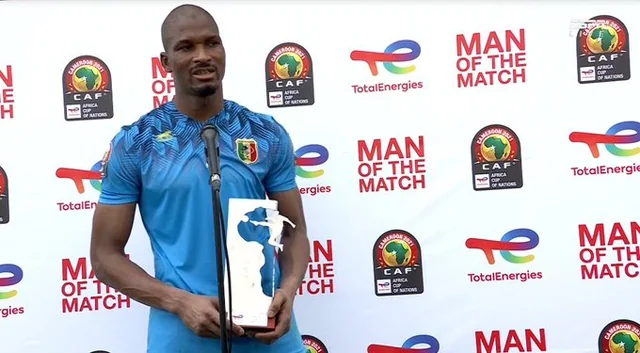 A sixth of the Man of the Match prizes handed out at the end of the 36 group games went to goalkeepers — Charles Thomu (Malawi), Ali Aboeshren (Sudan), Salim Ben Boina (Comoros), Mohamed Kamara (Sierra Leone), Ibrahim Mounkoro (Mali), and Baboucarr Gaye (Gambia) — with hardly any of the recipients having been of any real renown before their appearances at these finals.
For a continent that isn't exactly famed for its goalkeeping exports, it's perhaps not surprising that all but two of the names on that honour roll play in Africa; Boina and Gaye — based in France and Germany, respectively — are the exceptions, but that's probably because they were born in Europe. In any case, it's unlikely you'd have heard of either, given both only play fourth-tier football.
What those outstanding goalkeepers (minus Mounkoro) — along with a few others who could well have picked up individual gongs, too, for their own shot-stopping heroics — do have in common, though, is that each has starred for supposed minnows at this AFCON, albeit with mixed results.
Thomu, Boina, and Gaye were instrumental in helping their teams defy the odds to reach the Round of 16. Kamara was unfortunate not to have his brave Sierra Leone side progress, especially considering his splendid displays. Mounkoro's Mali had no such problems advancing, but it was far more difficult — and ultimately impossible — for Aboeshren and Sudan who were always up against it in tough Group D.
All of this comes at a time when African goalkeeping excellence is being celebrated like never before, following Senegal and Chelsea star Edouard Mendy's recent coronation by FIFA as 'The Best' in the business.
Mendy himself hasn't yet set the competition alight after missing Senegal's first two games due to COVID-19, but the Lions of Teranga would certainly count on his world-class reputation as their charge for a maiden title reaches make-or-break stage.
One of the other pre-tournament favourites still in contention, hosts Cameroon, also have a high-profile Europe-based goalkeeper, Andre Onana (whose career soon takes him to Italian champions Inter Milan), among their key personnel. For Morocco, Sevilla's Yassine Bounou should prove just as vital to any hopes of securing glory.
Goalkeeping wasn't such a highlight at the last AFCON, with only three receiving official post-match recognition for their performances between the sticks, all during the knockout rounds: Sylvain Gbohouo (Ivory Coast) in the quarter-finals, Alfred Gomis (Senegal) in the semi-finals, and Rais M'Bolhi (Algeria) in the final.
This time, goalkeepers have made the headlines much earlier — and with the most decisive games still to come, bringing along those high-stakes moments relished by any goalkeeper worth his salt, there could be some more brilliance to applaud.