The third — and final — round of group games at the 2021 Africa Cup of Nations (AFCON) in Cameroon left us with many a talking point, and our writers at Ink & Kicks sum up what we saw by picking winners for the following categories.
See whether you agree with us… or not.
***
GAME OF THE ROUND: IVORY COAST – ALGERIA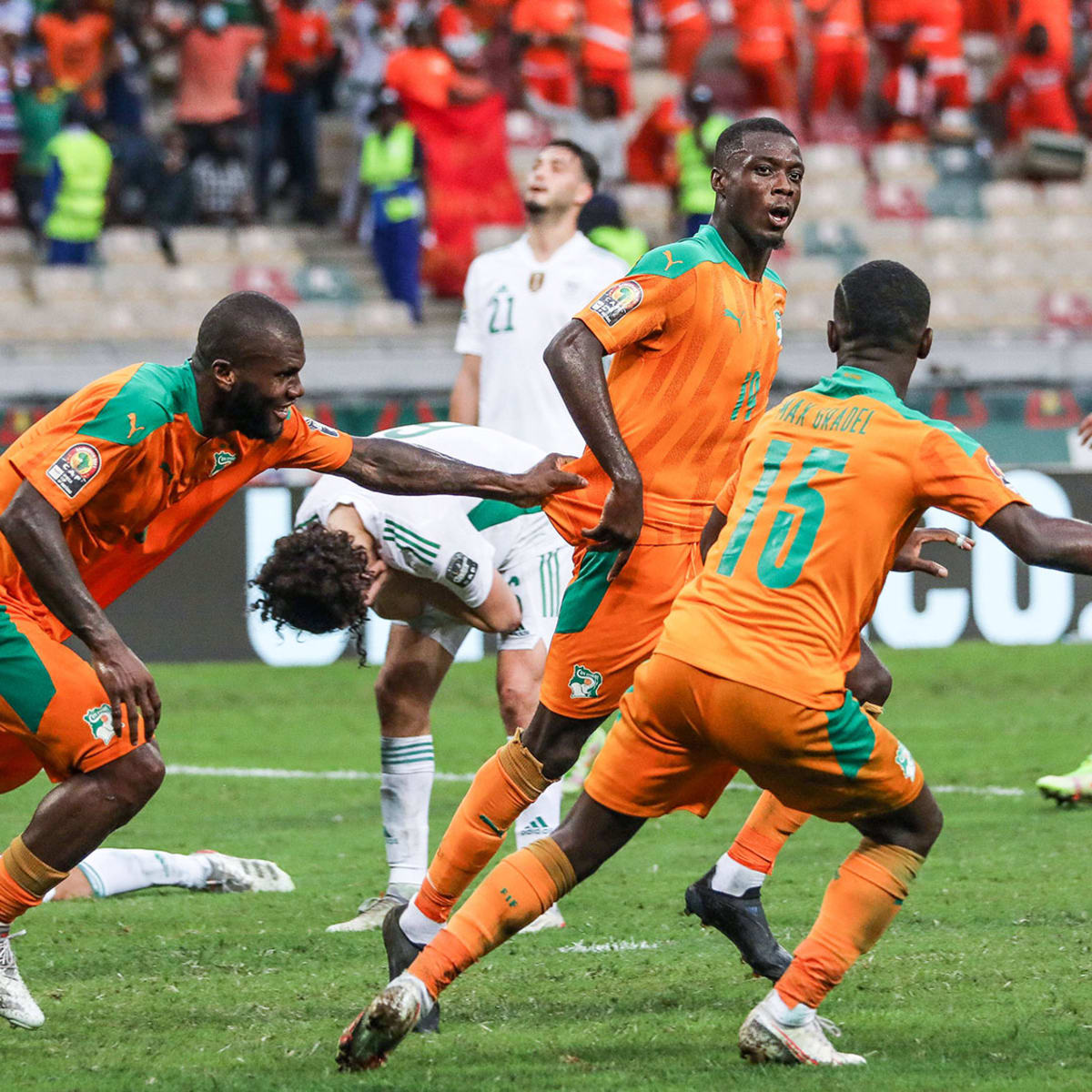 A thrilling encounter in Douala saw favourites and holders Algeria bow out prematurely at the hands of a tenacious and threatening Ivorian side.
Franck Kessie and Ibrahim Sangare scored in the first half for the Elephants, before Nicolas Pepe widened the margin after the break.
Riyad Mahrez could have sparked a comeback minutes later, had he not hit his penalty-kick against the post, but even after Sofiane Bendebka finally scored Algeria's first (and only) goal of the competition, it barely had any consolatory value.
Djamel Belmadi's side came to Cameroon on an unbeaten run stretching back over three years, only to have it halted by Equatorial Guinea in just their second game. Their first, against Sierra Leone, another unfancied opponent, ended in a disappointing draw.
The loss to Ivory Coast, when a win was the minimum requirement, thus condemned Algeria to the bottom of Group E. The Ivorians, rejuvenated after their own slow start, certainly turned up for the party.
In confident form, showing excellent strength and purpose and little mercy, Ivory Coast expertly delivered a knockout punch which left the home-bound Algerian contingent dejected and wallowing in disbelief.
***
RESULT OF THE ROUND: GHANA 2-3 COMOROS
Lousy? Lethargic? Lacklustre? Laboured?
All those words — and many more like them — don't even start to describe just how bad the Black Stars' performances were in their first two games, against Morocco and Gabon, at AFCON 2021.
Still, they were expected to have enough in their tank to overcome lowly Comoros, a country ranked only 132nd by FIFA and making a maiden AFCON appearance, in the last group game to qualify for the Round of 16.
For all Ghana's struggles, pundits predicted that only an improbable collision of considerable imponderables could see Comoros get the better of the Black Stars.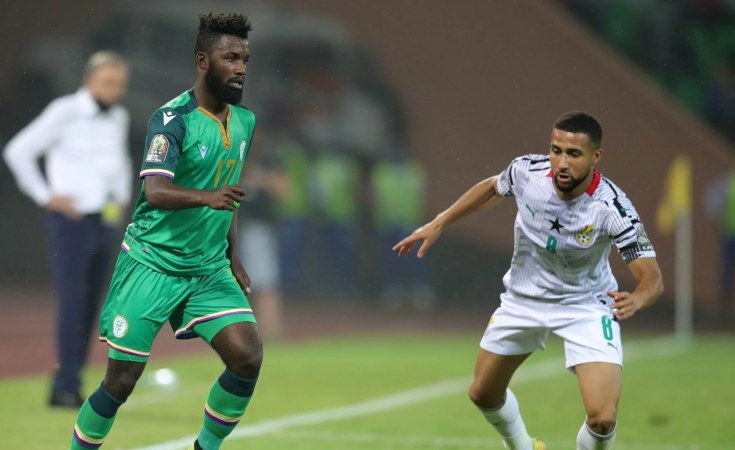 And, against all odds, that's just what happened: the tiny island nation pulled off one of the greatest upsets in AFCON history to beat Ghana — four-time winners of the competition, lest we forget — to secure, with the fewest points possible, a knockout tie with Cameroon, the hosts.
Comoros were a man up — following the harsh sending-off of Ghana captain Andre Ayew — and two goals to the good a little after an hour, but Ghana soon evened things out on the scoreboard and threatened to switch the final outcome in the direction that many had anticipated pre-match.
Not so fast, though; Ahmed Mogni's second goal snuffed out the Black Stars' flickering flame of hope, sealing a truly incredible result.
***
TEAM OF THE ROUND: GAMBIA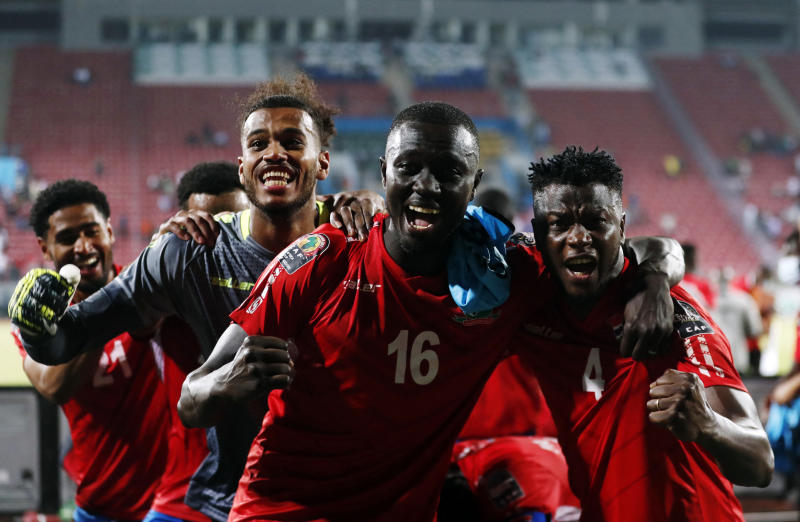 The final five minutes of the game between Gambia and Tunisia were truly captivating — blink and you'd miss that game-changing moment.
Neither team had scored at that point, with Gambia surprisingly dominant, yet the action itself was anything but boring.
With four points secured from their opening two group matches, the Scorpions had already booked their place in the last 16, yet they kept pushing for the winner against far more pedigreed opponents.
Living up to their nickname, Gambia stung the Tunisians at the death, with substitute Ablie Jallow finishing with aplomb. It was a stunning goal that capped off a night when Tom Saintfiet's side gave everything and took everything.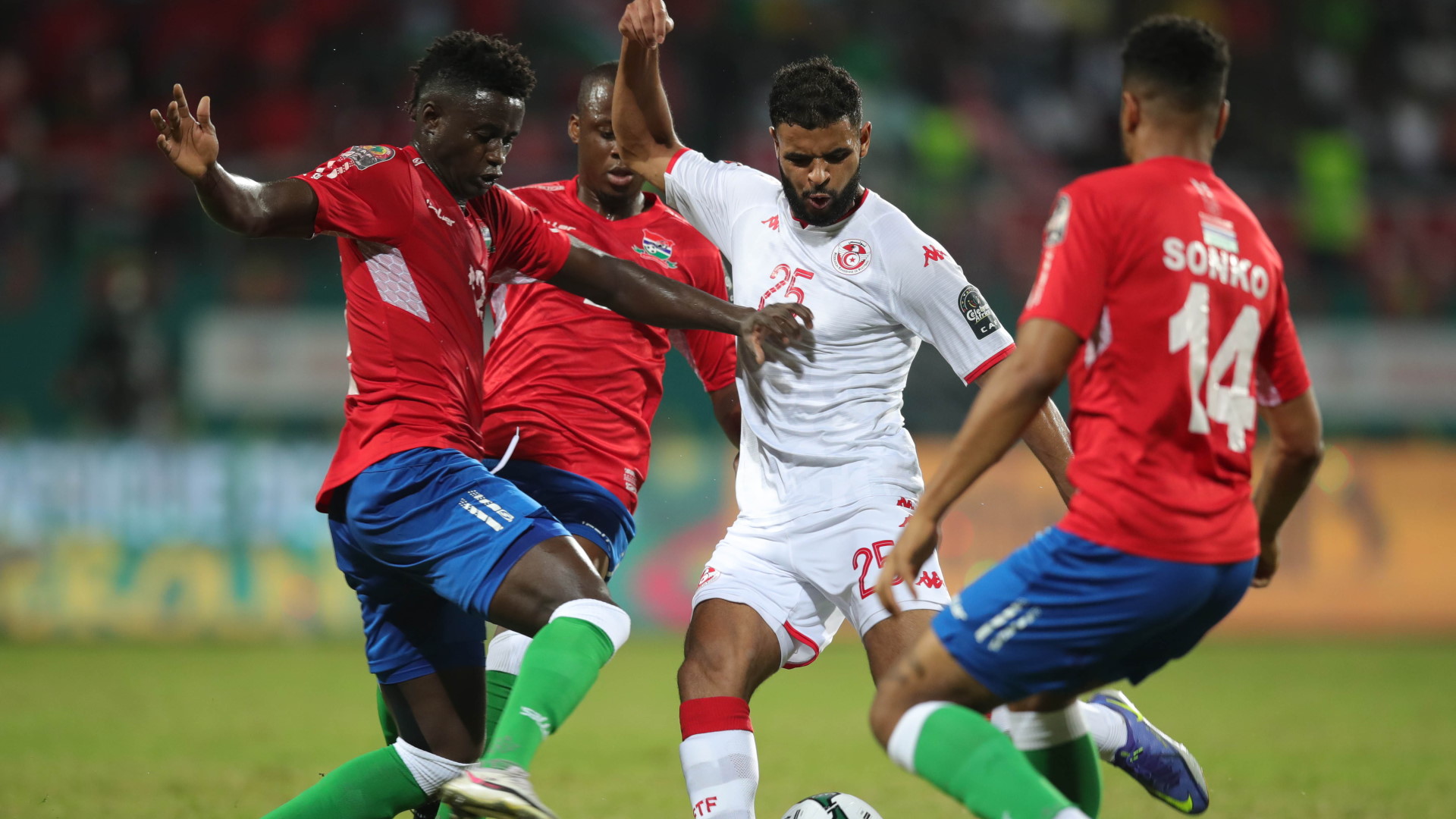 At this tournament, Gambia just haven't played like the debutants they are, having gone unbeaten in Group F and picked up seven points from a possible nine — same tally as Mali and four ahead of Tunisia.
Thursday's victory saw yet another brilliant performance from goalkeeper Baboucarr Gaye, whose penalty save in the first half gave the rest of the team the licence to dream.
The two Barrows, Musa and Modou, were equally lively, while James Gomez proved a rock in defence. Jallow, a substitute, got his second match-winning goal of the tournament. It was an all-round performance to remember.
***
PLAYER OF THE ROUND: AHMED MOGNI
It felt as though Comoros were already on their way out, with no points and no goals after their first two Group C games.
Against Ghana, a side more fancied yet desperately in need of their first set of three points, the islanders were certainly outsiders.
That didn't stop Comoros from seizing the initiative, however, taking the game to Ghana early on and snatching a lead in the 4th minute.
But even with that head-start, and a numerical advantage, it wasn't until after an hour that the Coelacanths really started believing.
The man whose goal — well-taken, after twisting one way and then the other on the edge of the Ghana box — injected that heightened belief was France-based Ahmed Mogni.
Ghana would rally almost immediately to score two goals that dragged them right into contention for a ticket, with a few Comorian heads subsequently dropping.
Mogni's, though, didn't. The 30-year-old forward — who only plays in the French third tier — kept pushing and drifting into the right spaces with intelligent movement.
It was in one of those zones that a cross found him five minutes from full-time, with Mogni connecting perfectly to seal Comoros' shocking win and put the result well beyond Ghana.
Teammate El Fardou Ben Mohamed might have been officially adjudged Man of the Match — with a goal and an assist, it wasn't undeserved — but Mogni feels like a slightly worthier winner.
Source: Ink & Kicks