The Round of 16 games at the 2021 Africa Cup of Nations (AFCON) in Cameroon left us with many a talking point, and our writers at Ink & Kicks sum up what we saw by picking winners for the following categories.
See whether you agree with us… or not.
GAME OF THE ROUND: CAMEROON VS. COMOROS
The Coelacanths of Comoros had already punched way above their weight on their AFCON debut — famously claiming the scalp of Ghana, the four-time winners — to set up a Round of 16 date with Cameroon, the hosts.
It was supposed to be a fairly easy game for the Indomitable Lions, given their higher pedigree, and the tiny island nation's seemingly faint hopes were further erased after they were forced to present a severely decimated squad for the task at hand.
It was bad enough having to deal with all that, a situation so terrible that they had to play with a left-back in goal and without their regular captain for almost the entirety of the game.
Goals from Vincent Aboubakar, the tournament's leading scorer, and Karl Toko Ekambi seemed to have dashed all Comorian hopes, but Youssouf M'Changama's exquisite freekick nine minutes from time nearly sparked a comeback for the ages.
Cameroon had enough to keep their lead, though, and so they did. But while Comoros lost the tie, culminating in their exit from the competition, they won a lot of hearts with their grit, resilience, and passion. They bow out with their reputation unbesmirched.
***
RESULT OF THE ROUND: MALI (5) 0-0 (6) EQ. GUINEA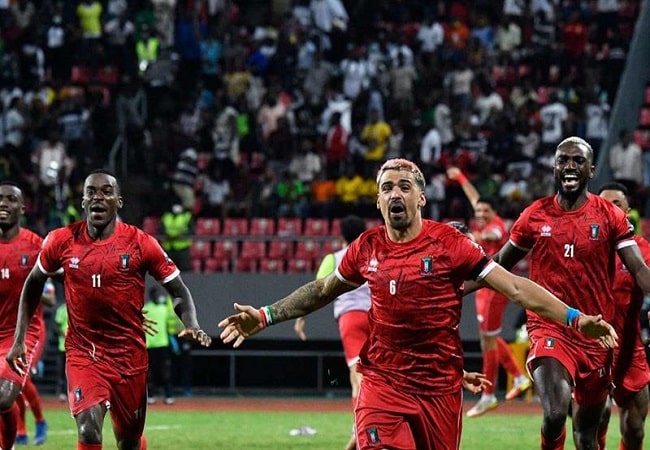 Equatorial Guinea produced a memorable penalty shootout triumph over Mali in their Round of 16 clash on Wednesday in Limbe, goalkeeper Jesus Owono the hero, to maintain a record of having reached at least the quarterfinals in each of their AFCON appearances.
Mali had been the overwhelming favourites but turned in a performance that didn't quite match that billing, despite dominating possession and creating more chances.
The Eagles were one of the more fancied sides in the tournament, boasting a culture of beautiful, efficient football, as well as a team that featured the likes of Yves Bissouma and Moussa Djenepo. Against such a force — potential champions, in the books of some — few gave the Equatoguineans a chance.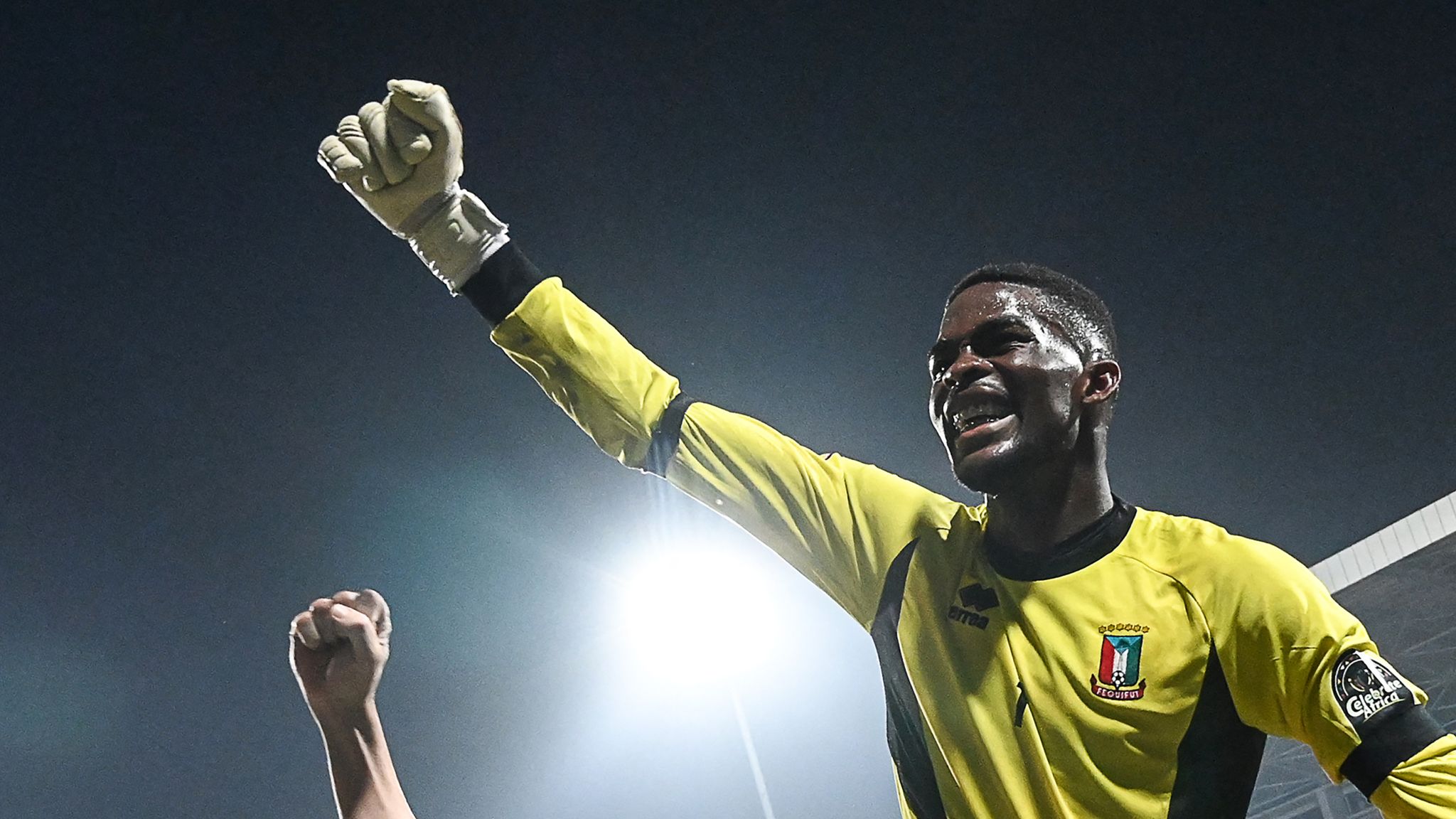 But that only played into the hands of a team that had already stunned holders Algeria and ran Ivory Coast close. Juan Micha's squad isn't star-studded, with little experience of international success – and still, somehow, they emerged victorious against Mali.
The match itself was a thrilling spectacle as Mali attempted to impose their superiority early on. Like the other positive results they've already achieved at this AFCON, this one owed as much to Equatorial Guinea's skill and brilliance as to their togetherness and resolve.
Banded together with nothing to lose, they have seized their moment in the spotlight with everything they have. And there's a sense that Micha and his bunch of dreamers aren't done yet.
***
TEAM OF THE ROUND: GAMBIA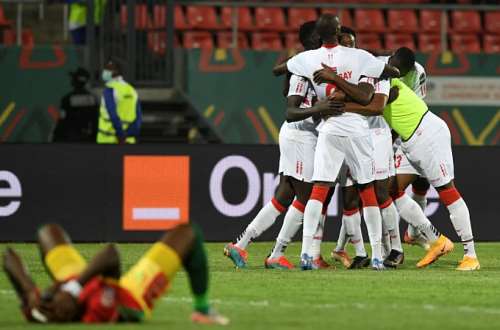 The thing about fairytales is that they begin with a simple dream and blossom into something beyond anyone's imagination.
That has been the story of Gambia at AFCON 2021.
The Scorpions arrived in Cameroon as the lowest-ranked team (150th) but have so far upset the odds in every game. And, on Monday, they recorded the biggest win in the country's football history when they defeated Guinea — courtesy of Musa Barrow's well-taken goal — to advance to the quarterfinals.
For a tournament that has proven no respecter of rank or reputation – yes, Algeria, Ghana, Nigeria, and Ivory Coast can split this 'shade' up however they wish – Gambia have been the ultimate exemplars.
Tom Saintfiet's side had already overachieved after bettering Tunisia and matching Mali in Group F, but they still had enough in the tank for the Round of 16 tie. The debutants outplayed Guinea, had more shots on target, and were surprisingly largely comfortable.
Indeed, Gambia have been among the great ambassadors of this year's AFCON, having played some swashbuckling football on their way to this stage. And for their reward, they remain the only team in the history of this great tournament that is yet to taste defeat. That's not just trivia; it is, to quote a Portuguese footballing great, "FACTOS 👍".
***
PLAYER OF THE ROUND: CHAKER ALHADHUR
After not playing a single minute of Comoros' three group games at AFCON 2021, Chaker Alhadhur must have felt that he'd have no part at all in his country's fairytale run.
It didn't look like head coach Amir Abdou would need his services — not at left-back, where he usually plays, or in his alternative positions of right-back or the left side of midfield — but all that would change very quickly in the next few days.
Injury and COVID-19 infections denied Abdou the services of all three goalkeepers he drafted for the tournament ahead of the Round of 16 game against hosts Cameroon (Abdou himself, also down with the coronavirus, would miss the game).
CAF's COVID-19 rules meant Comoros had to press an outfield player into service between the sticks, and it was on Alhadhur that the lot fell. The Ajaccio man, when he stepped up to hold the fort on Monday night, looked the very definition of 'makeshift'.
But Alhadhur overcame his early nerves, the loss of the layer of cover that dismissed centre-back Jimmy Abdou would have provided, and relentless waves of Cameroonian attack to put in a solid shift (the highlight of which was a stunning double-save he pulled off in the 53rd minute).
Comoros eventually lost after conceding two goals — the second, in particular, probably saw Alhadhur's outfielder's instincts kick in — but that was far less than anyone thought they'd ship, given the circumstances. And for that they'd have Alhadhur — at least in part — to thank.
Source: Ink & Kicks