Sadio Mane, as his teammates traded penalties with Egypt's players in the shootout to determine the winner of the 33rd Africa Cup of Nations (AFCON), couldn't stand still.
He paced, back and forth, behind the line-up of Senegalese footballers who had either taken their spot-kicks already or were waiting to do so. Mane, if all that would be required to settle this were five players from each side, would be Senegal's last.
Though still some two months away from his 30th birthday, Mane has done a great deal for his countrymen. From the six-figure sum he earns weekly at Liverpool as one of the most valuable footballers in the world, he has built a school and a hospital back home in his native Bambali.
Yet, only a relative few have ever benefited from those provisions. This achievement, though, would be for everyone. From Dakar down to his own Sedhiou and neighbouring Ziguinchor, people would make merry for days, and then tell their children and grandchildren about it for years, if Mane's penalty proved positively decisive.
He wasn't the only one waiting to go last, though.
Mohamed Salah, his buddy at the other end, had his eyes on the same prize. Both 29-year-olds were on a mission here, desperate to win the one trophy that would secure their respective legacies, with Salah wanting this just as much as — if not more than — Mane.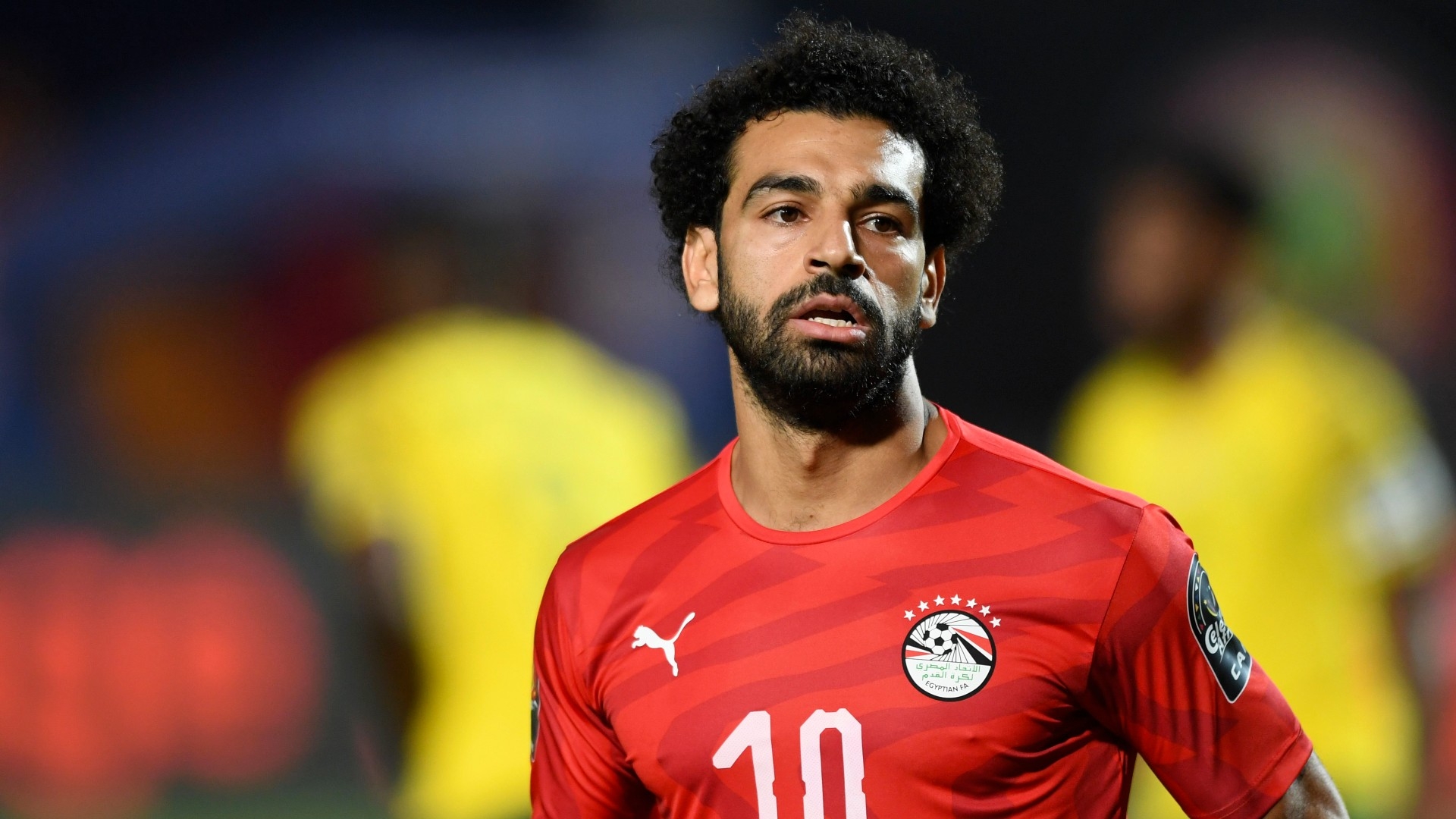 For the Egyptian, it would double as his ticket to finally receive the global recognition of his undisputed brilliance that has been denied him in the last few years; deliver glory here, and maybe that gleaming ball that rests on rocks which the best player in the world gets to carry home each year might be in his possession at the end of a footballing calendar that he's started in stunning form.
In another sense, too, bringing this AFCON trophy home would mean much more to him than it would to an Egyptian people who have already celebrated triumph in this championship a record seven times.
For all that Salah has accomplished on a personal level and in club football, his compatriots sought a final reason to put up a pyramid in his own name and image, just as they'd done for the great Pharaohs of the past — the Mahmoud El-Khatibs and the Essam El-Hadarys, the Ahmed Hassans and the Hossam Hassans, the Mohamed Aboutrikas and the Wael Gomaas.
This, right here, would be it.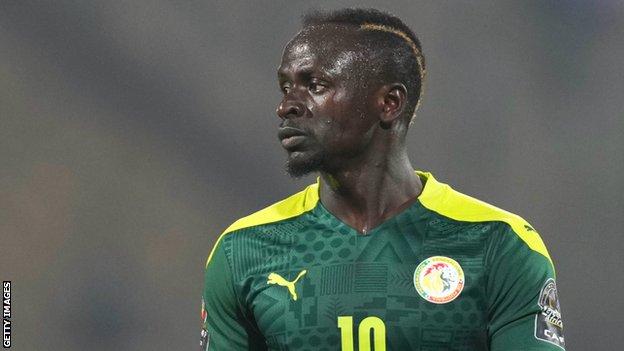 It was in this context, in a supposedly team sport where the glory of the individual continues to outstrip and outshine the collective's, that these two Liverpool forwards — whose fortunes have been intertwined for the last five years, and who'd rather celebrate with, rather than at the expense of, each other — hoped to place the icing on the cake their colleagues were baking in the red-hot oven that Yaounde's Paul Biya Stadium had become at this boiling point.
The Lions of Teranga had adopted a curious order for their penalties. Their centre-backs, Kalidou Koulibaly and Abdou Diallo — who combined expertly for the first of Senegal's three goals in their semifinal victory over Burkina Faso — had been assigned the first two kicks which, despite the imposing frame and inspired form of Egyptian goalkeeper Gabaski, they converted.
'The bottle' had apparently told Gabaski — who had risen from the bench in the Round of 16 game against Ivory Coast to become arguably Egypt's most important player with some incredible goalkeeping during open play and in two shootouts — just where those penalties would go, and he only narrowly missed the ball on both occasions.
He'd move in the same direction for the third penalty, successfully this time, saving from Bayern Munich's Bouna Sarr to cancel out the advantage that impressive young defender Mohamed Abdelmonem's effort against the woodwork shortly prior had handed Senegal.
But his opposite number, Edouard Mendy — officially the world's best goalkeeper, in case anyone needed a reminder, and a man whose life story should have Hollywood producers reaching out already — would respond with a save of his own to shut out Mohanad Lasheen and set up Mane, not Salah, to be the hero of the night.
If Senegal's No.10 scored, it would all be over. If he missed, Egypt's No.10 scoring the next kick would only send this nerve-wracking exercise into the even more delicate matter of sudden-death penalty-taking. It was, for a moment and likely for good, out of Salah's hands and in Mane's.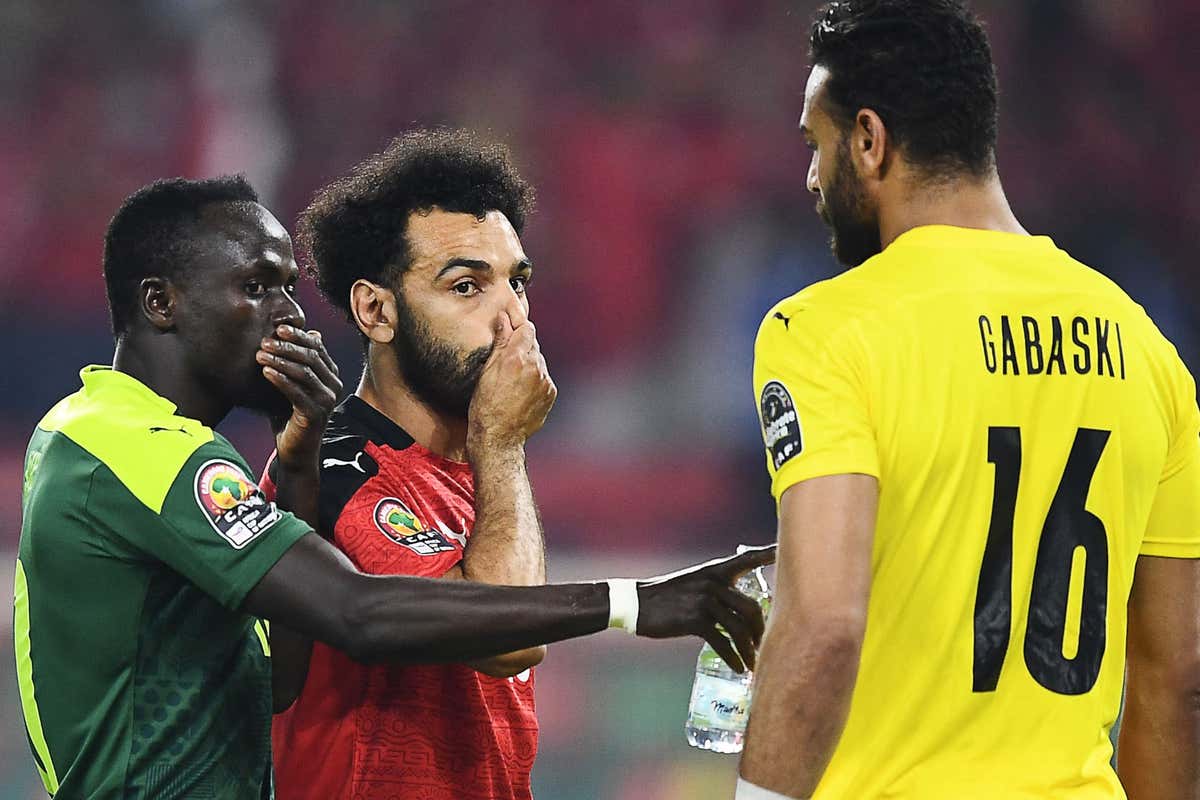 The 2021/22 Premier League's leading goalscorer had offered Gabaski a tip he probably didn't need as Mane prepared to take a penalty that Senegal were awarded not long after kick-off, suggesting where his club mate might go. 
Mane himself attempted to take the sting out of that bit of information, by pointing Gabaski in still another direction, before firing right down the middle into the Zamalek shot-stopper's path.
Maybe it was the premonition that Mane wouldn't miss a second time which got Salah in tears even before the former finished his run-up. Maybe it was the fact that he knew Mane well enough to know he was just as inevitable. Maybe it was a bit of everything.
And for Mane, this, indeed, was everything: the point to which his ten-year senior international career had been building; a chance to heal the heartbreak suffered in the last AFCON final; the instant in which he could achieve redemption and vindication for his head coach and childhood hero Aliou Cisse; an opportunity to give the Senegalese people something they've never had and which he couldn't buy them even with all his life's earnings.
With all that in his head, and all the power in his right foot, Mane swept the ball forcefully into the right corner. Gabaski went the right way — again! — but there were no mind games to win this time, and data analysis could only do so much in his favour.
Senegal, the 15th winner of the Africa Cup of Nations, had finally arrived.
The West Africans have had to plan well and work hard for this, and there are lessons from their strategy for other countries — like, of course, Ghana — hoping to end barren runs at the AFCON: invest in academies (or, at least, encourage investment in same), produce players who'd appeal to the European market, increase your own appeal to top eligible foreign-born/bred talent, entrust the project to competent hands… and then wait.
At some point, it would all come together — as it has, after the best part of a decade, for Cisse's Senegal.