So it's here: Ghana's final game in the 2022 Africa Cup of Nations qualification series.
For sheer value, it wouldn't matter what the score would be against Sao Tome and Principe today — any more than would be the outcome of the Sudan-South Africa game, in fact, with Ghana enjoying a favourable head-to-head advantage over both — as the Black Stars have qualified already.
What would matter, though, is how Ghana plays, given just how uninspiring the performance was in the ticket-clinching against South Africa last Thursday.
Actually, come to think of it… it's hard to remember any game, thus far in the campaign, in which Ghana delivered a display or result that could be recalled as truly emphatic, isn't it?
The home wins over South Africa and Sudan — priceless as they were, especially in hindsight — were decent, not dominant, while the three away matches have produced mixed results — a win, a loss, and a draw — that generally reflected the displays that produced them.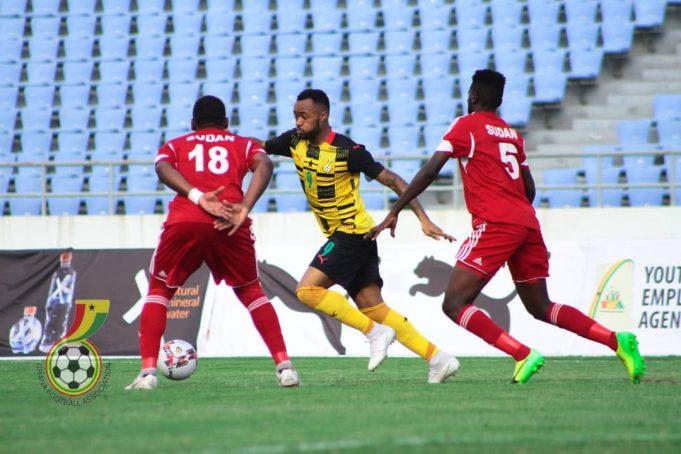 Some of that could be explained by the fact that Ghana hasn't been operating at full-strength, especially in the last three games. Key assets like Andre and Jordan Ayew, Thomas Partey, Mohammed Kudus, and Richard Ofori have been MIA for various reasons — but Akonnor won't have that excuse today.
Ofori is still out, yes, but the Ayews are here and ready for today's game. Partey — who missed the trip to Johannesburg, too, but also the Sudan duels — is in town, too. Then there is Kudus, the exciting Ajax Amsterdam youngster who obviously loves a goal against Bafana Bafana.
Akonnor could unleash them, or he could give in to the reasonable urge to use this as one more test drive for the newer faces at his disposal.
Regardless of how he decides to play his cards, Akonnor would do well to throw just the right ingredients into the pot, in serving up the hot and spicy feast — a proper banquet, I mean — Ghanaians have craved to be spoiled with since his tenure begun about a year ago (and, no, the 5-1 friendly thrashing of Qatar some months ago doesn't count).
At home to Group C's weakest team — beaten 4-0 by Sudan earlier, and also losing 4-2 to South Africa — there's a fine chance to do so. If the Stars are to finish as group winners, it has to be done in style.
Enn Y. Frimpong — Ink & Kicks