Monday morning finds most people — surely not just Mark Twain's Tom Sawyer — miserable, but fans of Asante Kotoko did have an exciting start to the new week to anticipate, and it has truly delivered.
Barely two hours after their home jersey for the upcoming 2021/22 season dropped, the away kit also surfaced. But while the former is a surefire winner that ticks every box (my boxes, anyway), the latter could only be described as, at best, so-so.
First, the good stuff — and there are quite a few.
The shirt is very aesthetically pleasing, for one, and — unlike last season's largely white away kit — reflective of the club's traditional Asanteman colours. It's a big block of yellow, cut off at the sleeves by bands of black and green, and at the collar by a mostly black V-neck that also features a thin red thread.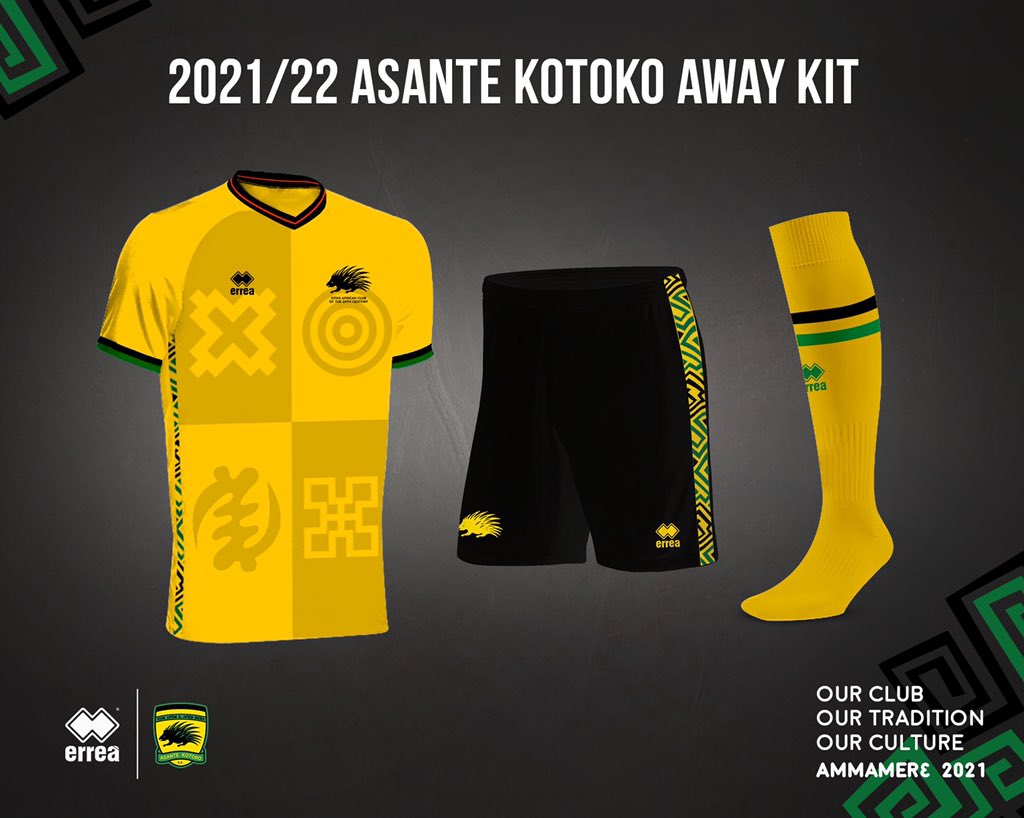 Thrown over a pair of black shorts — lined at the sides by a colorful motif that also pops up in similar regions on the shirt — the combined effect is very nice. 
Also very nice is the change of badge on this one to the dark outline of a porcupine (yellow on the shorts), Kotoko's totem, the presence of which helps identify the outfit as not belonging to the Jamaican national team.
For the older generation of Kotoko fans, this minimalist logo isn't really new; for decades, the solitary porcupine was all that identified the club, until the latter-day interpretation of the badge came along.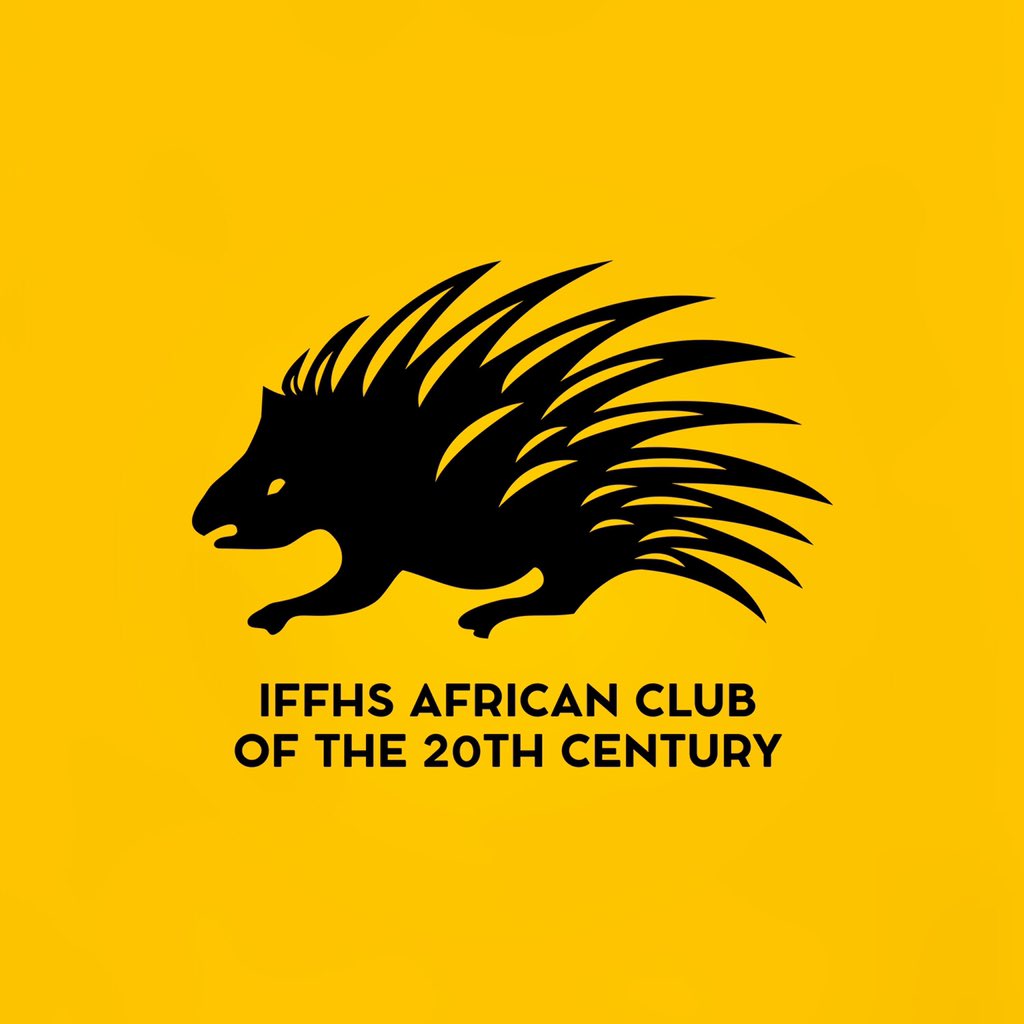 Right beneath the emblem, you're served a reminder of which club was recognised by the International Federation of Football History and Statistics (IFFHS) as Africa's best of the 20th Century.
Now to what doesn't sit quite right with me: the quartered segments of the shirt into which giant Adinkra symbols have been stamped.*
It's certainly not because I have anything against Adinkra imagery; when well-placed — read not-so-huge — they can be rather delightful to behold, as seen in the mosaic format that adorns the other offerings in Kotoko's Errea collection.
But, of course, this is just my take — and, yes, this is just the digital version — as the initial reception feels overwhelmingly warm, with many already eagerly awaiting the release of the real thing.
* The Adinkrahene and Aban symbols as seen here seem evocative of Kotoko's might and high rank among its peers; Nsaa is an apparent reference to the quality of the fabric; and the fourth symbol, the ubiquitous Gye Nyame ('Except for God'), absent on the freshly revealed home jersey, invokes divine providence.
Yaw Frimpong — Ink & Kicks