Charles Akonnor, as head coach of Ghana's Black Stars, has been here before.
On Thursday, he goes into a 2021 (or is it now 2022?) Africa Cup of Nations qualifier, away to South Africa, with a traveling contingent that won't include any of the three captains he named for the team in September 2020.
The only other time Akonnor suffered such a handicap was five months ago, when Ghana visited Sudan for their last Afcon qualifier. All three skippers, for one reason or the other, were absent: Andre Ayew and Thomas Partey due to injury, Richard Ofori suspended.
It was a test of the team's character, of how it would hold up without its pillars. The fear was that Akonnor's side might wilt in Omdurman, and while it just about held together for much of the game, that façade of resilience cracked at the very end when Mohamed Abdel Rahman got the game's only goal and Sudan's winner.
In truth, though, it always looked like brittle Ghana were going to crumble at some point. Jordan Ayew may be the current team's most reliable goal-scorer and an experienced Black Star of well over 60 caps, but he is — and I say this without disdain — no real leader of men.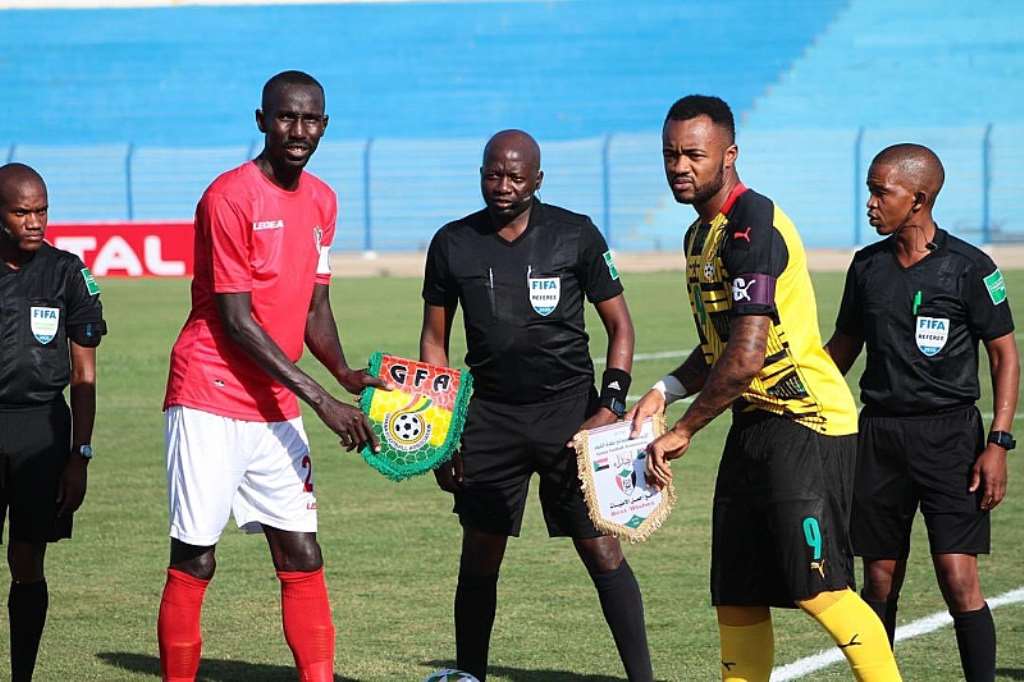 Ghana never quite got going, utterly devoid of inspiration and initiative, and it was only a matter of time before their hosts took advantage of that lethargy to strike the decisive blow. For Akonnor and Ghana, thankfully, that late capitulation didn't derail their quest for a ticket to Cameroon 2021.
It does make the job a little harder, true, but there are still two games with which to get it done. The first of those would be contested tomorrow at Johannesburg's FNB Stadium, that cavernous bowl which roared for the Black Stars a decade ago in one particularly memorable FIFA World Cup quarter-final.
This time, it will be empty, with every kick echoing a little more. Team Ghana would have to generate its own roar, and veteran Mubarak Wakaso — whose last competitive outing came in the Sudan loss — will be the man Akonnor tasks to get his team kicking on the pitch (Jordan, like his brother and Partey, would miss this one due to COVID-19 fears, and South Africa-based goalkeeper Ofori is crocked).
We'll see how that turns out — with the pressure ramped up a little more, a narrower margin of error, and a squad that features quite a few new faces — and how much more work, if any, would be required in Sunday's final qualifier.
Enn Y. Frimpong — Ink & Kicks