A player is rarely singled out for criticism when his team has just convincingly won a game.
It's even rarer when said player has just scored his debut goal for the team in a match that is nothing more than a dead rubber, but that's just what Abdul Baba Rahman has been subjected to after Ghana's 3-1 victory over Sao Tome and Principe last Sunday in the final qualifier for next year's Africa Cup of Nations in Cameroon.
The 26-year-old lasted 70 minutes against the islanders before being replaced by forward Kwasi Okyere Wriedt. Four days earlier, he had played full throttle as the Black Stars held South Africa to a 1-1 draw in Johannesburg to book a ticket to the Afcon with a game to spare.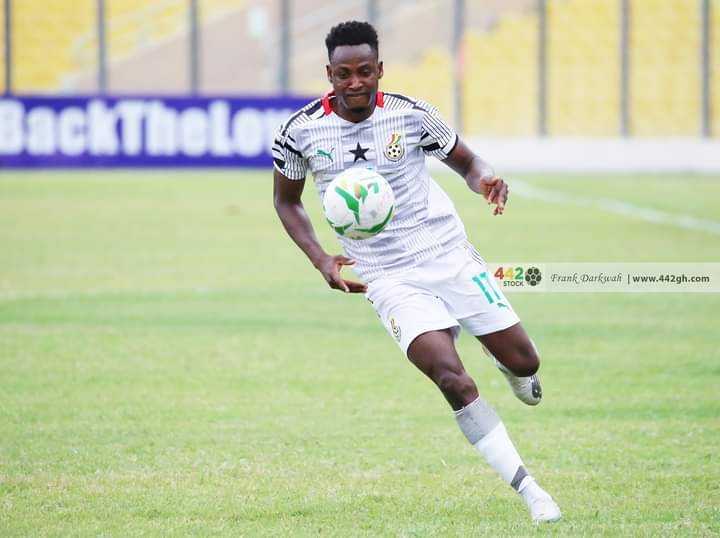 In truth, many players were below par when Sao Tome came to town. Thomas Partey looked disinterested, Osman Bukari was indecisive, Jordan Ayew sloppy, Mubarak Wakaso rusty, and Andre Ayew a bit torpid in possession.
Rahman, however, caught the eye. Just 15 minutes into the game, and he was already topping the trends in the Ghanaian Twitter-o-sphere – for all the wrong reasons.
The Chelsea defender, now on loan in Greece, was not at his best in the penultimate qualifier in Johannesburg a week ago, and he was again unimpressive days later against Sao Tome. His goal in the latter game, Ghana's third, failed to shield him from criticism, some of it severe.
Peak Rahman is capable of excellence, but the left-back is far from that level now and his performances in those two games have done very little to justify his place in the squad.
It's not all his fault, if we're being honest. Injuries have robbed Rahman of his pace and athleticism, while his deliveries in the final third are no longer as decisive and efficient as they once were.
His presence on the latest Black Stars roster divided public opinion: do we drop him? Or do we keep inviting him despite the obvious decline, especially because it was sparked by an injury he suffered in national service some four years ago?
The man whose choice that is to make, Ghana head coach Charles Akonnor, is definitely not in two minds.
"This boy [Rahman] has been through a lot of injuries and stuff," Akonnor said in the post-match press conference.
"He got injured here with us when he was in the Afcon. Who will be the best people to help him?
"I think it is a little bit too harsh with the way we criticize him. He is on his way to be better and he will do well in the coming days."
As Rahman's national team coach, it is expected that Akonnor will leap to his defence. In fact, it would have been very surprising if he joined in criticizing Rahman in public, and there is certainly value in Akonnor's claim that the 26-year-old deserves everyone's support as he aims to regain full fitness and get back to his best form.
Football, however, is a result-oriented business, and sentiment shouldn't be allowed to get in the way. For a coach tasked with ending a trophy drought that would soon run into four decades, Akonnor must be ruthless in discharging his responsibility.
The decisions won't always be easy, but it cannot be the case that some players are held to higher standards while others are allowed a free pass despite consistently underwhelming.
Taking time away from the Black Stars could even be in Rahman's best interests right now. He joined Greek side PAOK on loan only in January and is still finding his feet, feeling his way; the distraction of international football is probably the last thing he needs right now.
And he could take inspiration from left-back Luke Shaw, whose club (Manchester United) and national team (England) careers nosedived after suffering a double fracture of his leg in 2015. It has been a long road back for the Englishman, but he has now successfully regained his place at United and for the Three Lions.
Rahman can walk that road, too, and his destination can be as glorious as Shaw's. But while he is on that journey, Rahman would be better off without the Black Stars — and the opposite is, sadly, just as true.
Emmanuel Ayamga — Ink & Kicks