Away from the touchline, few Ghanaian coaches have much of a buzz about them, and Bashir 'Bash' Hayford leads that very short queue.
Hayford is, if you like, the Jose Mourinho of the domestic game. He grabs headlines with one-liners that roll off his tongue as easily as he reels in silverware. He's one of only four coaches to have won the Ghana Premier League (GPL) more than once in the last three decades, and owns a résumé as sparkling as any on these streets.
Hayford's last two posts saw him try his hands at coaching in international circles, but those ventures didn't turn out too well. Ghana's Black Queens were sent crashing out of the continental championship the country hosted under his charge and, earlier this year, Hayford was out of the Somalia national team job before a fair assessment of his not-quite-year-long tenure could be made. He also made a bid for the Ghana Football Association (GFA) Technical Director role, but was left feeling pretty pissed over that, given his application received no feedback.
Now, though, Hayford is back to the playground where he has always done his best work and made a name for himself, the GPL. And it's at a club very much in need of a character like him: bold, ambitious, experienced and, perhaps most fittingly, high-profile.
"I am very excited and happy to be back in the Ghana Premier League," Hayford said at his unveiling last week, with all the ebullience of a man back in the saddle. "The feeling is great. I thank the management of Legon Cities FC for recognizing my immense efforts and contributions to Ghana football."
Cities are the league's 'showboys' — damn, have you seen their bus and the convoy of luxury cars that accompany it on trips for away games? Or, when they play at home, the mini-concerts often staged to thrill fans? — and the biggest confirmation of that yet is the recent, big-money acquisition of Ghana legend Asamoah Gyan.
Along with other solid new recruits — like Gyan's protégé, Mathew Anim Cudjoe, and Elvis Opoku, the former Aduana Stars captain — Cities have a squad capable of more than just the two draws scraped from the three 2020/21 GPL games that preceded Hayford's appointment.
"No task is easy but it can be through hard work and determination. Together, we can do it. I believe in the team a lot," Hayford has said. "I have been with the team for a few days now and I have been able to analyze their strength and weakness. We will work on them together and hopefully improve going forward."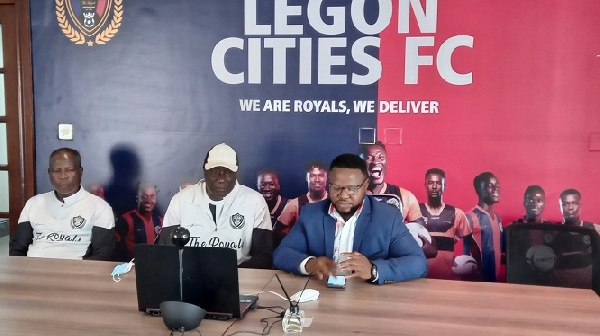 That improvement didn't come on his debut, versus Dreams FC, stretching Cities' run without a league win to six games. But the draw recorded was quite an elevation from the depths Cities plunged to the last time they were on the road – never mind that the Royals, at the Accra Sports Stadium, were very much at home on that occasion — when Accra Great Olympics thumped them 3-0.
His next game is against Asante Kotoko — the record GPL winners and one of Hayford's former employers, with whom he first won the league (in some style, too) – on Friday night and, knowing him, the 64-year-old would relish the chance to announce his return as loudly as possible.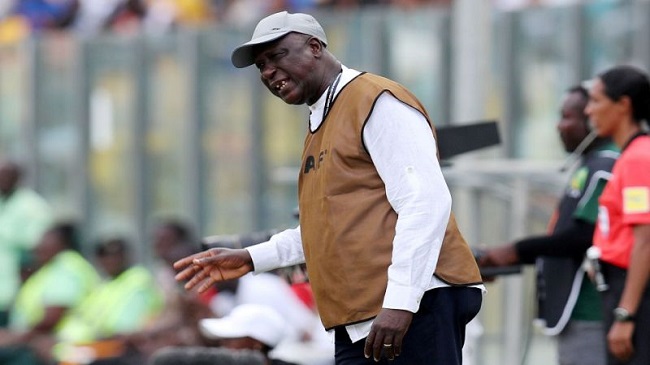 Poor as they are at present, Cities still have genes of greatness — vestiges of a previous life, as Wa All Stars, that saw them crowned league champions — in them. If anyone could pick up those lingering threads — however faint, however loose — and spin something worthwhile out of them, it's Hayford. Hopefully, while at it, there'd be a few more one-liners to add to his ever-expanding, rib-cracking catalogue.
NY Frimpong — Ink & Kicks