It was a little past nine, at the end of a tiring seven-hour shift I worked at a pharmacy in Sunyani circa 2017, when I got into a Fiapre-bound cab at the taxi rank tucked between the GCB Bank/Databank premises and the shapely COCOBOD building.
The front passenger seat — a favourite — was mine, and I waited impatiently for the three other passengers who'd get the wheels of this vehicle rolling. Before long, they filed in, with the driver immediately joining to get things going.
And then… well, I had to do a double take, looking through the mirror perched just above, to make sure one among the trio at the back was just whom I thought it was: Godfred Yeboah, the former Asante Kotoko left-back who passed away on Tuesday morning.
Truthfully, it wasn't the first time — since my temporary relocation to Sunyani (awaiting my permanent posting as a Ministry of Health-trained professional) — that I had ran into Yeboah on these streets.
But this time, unlike the earlier instance (when I went so far as taking his contact details), there was no communication at all between us — except, perhaps, when I was about to reach my stop and handed the driver enough money to take care of my fare and Yeboah's.
Now, I share this experience not to brag (what's GHC 1.50 to most people, anyway?) or to claim Yeboah was too poor to cater for his own expenses (why, then, would he settle for the relative luxury of a taxi ride?); my 'charitable' deed in that moment, and the narration of it in this tribute, was/is inspired by something else.
You see, there's a reason why I noticed Yeboah almost right away, even though eight years had passed since he last turned out for the club I grew up supporting, Kotoko (and quite a while since his retirement).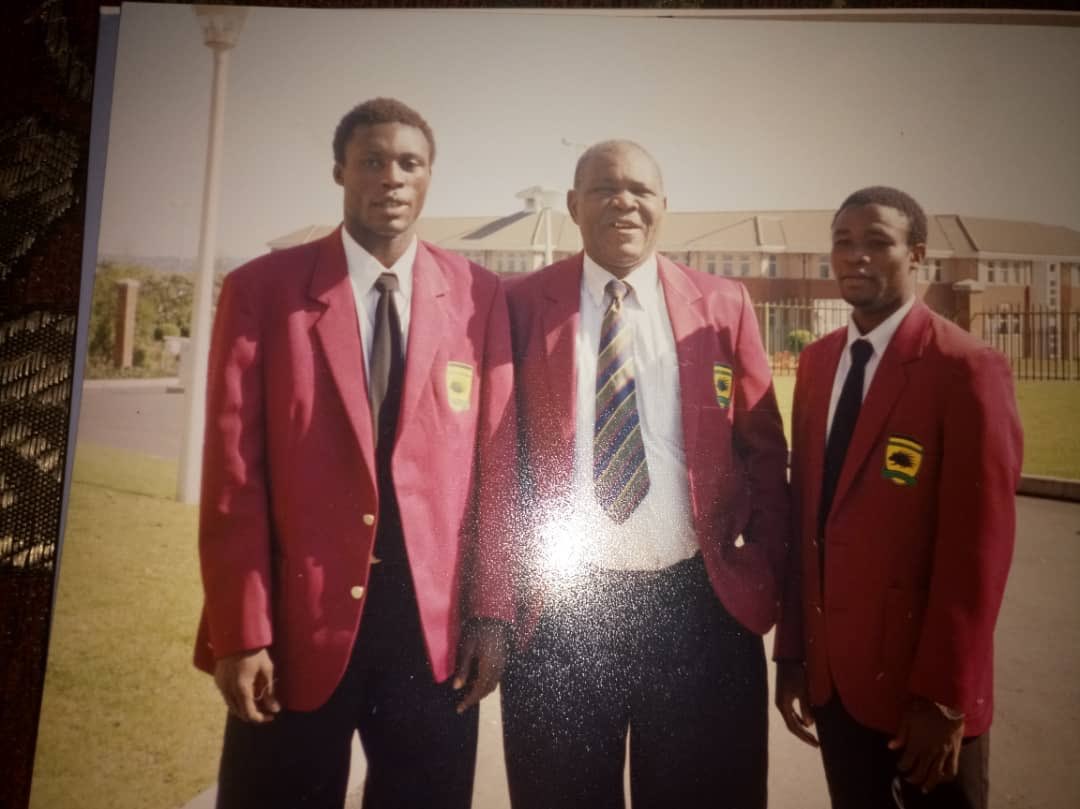 Part of it was his longevity — Yeboah joined from B.A United in 2001, and didn't leave Kumasi until 2009 — as well as the sheer dedication, consistency, and valour that characterised his time at the club.
Yeboah was a key part of the Kotoko side that won a first league title in a decade, in 2003, going on to win two more. He was also around, and very instrumental, as Kotoko played — and lost, narrowly — two continental finals.
More than anything, though, it's Yeboah's excellence as a left-back — arguably the best the country has seen in the last two decades (and certainly Kotoko's finest since Kwasi Appiah) — that consolidated his legacy.
A calm and composed presence — as I, indeed, found him many years later — Yeboah quietly asserted himself in a backline, and in teams, that hardly lacked characters. Never one to be involved in rush-of-blood moments, Yeboah re-defined his role and refined the art of the tackle.
Cleanly, and almost effortlessly, Yeboah regularly picked balls from the feet of many pacey wingers he encountered as opponents. The tidiness of Yeboah's tackling earned him the nickname TV3, but it was the clarity of the memories he served — as an outstanding member of the Kotoko sides of whom I retain the fondest recollections — that stuck with me, even though I was only a boy back in the day.
It's why I recalled him so vividly when I had the privilege of meeting him. And it's probably also why I was moved to do that act of generosity, however insignificant: it felt like a token of appreciation, though not nearly enough, for each of those memories — and maybe a parting 'gift', offered four years too soon.
Yaw Frimpong — Ink & Kicks