Ibrahim Danlad would be feeling pretty okay now about not being loaned, for a third straight season, by his parent club Asante Kotoko.
That isn't to say, though, that he regrets either of the two moves that temporarily took him out of the stables of the Porcupine Warriors, considering just how much those experiences have shaped the goalkeeper that he now is.
The first came during the 2019/20 season, when Danlad excelled for Berekum Chelsea, as the former Ghana Premier League champions sought to put together a bid to reclaim the title they lost about a decade prior.
Chelsea were well-placed to make good on their early promise — just two points off the top, almost halfway through the campaign, with a game in hand — before the onset of the COVID-19 pandemic saw the season grind to a halt.
Danlad's own engine remained warm, though, his wheels spinning, and he was raring to go by the time the new season started. The only action Danlad would see for a while, however, came on national duty, where he impressed for a serially triumphant Black Satellites side.
Fresh from winning the Africa U-20 Cup of Nations (preceded by success at sub-regional level), where he was crowned the best goalkeeper, Danlad returned with his reputation burnished, and he even got to spend some time in the camp of the Black Stars.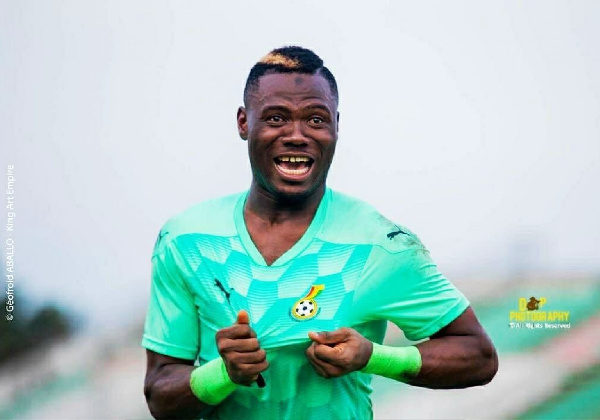 Danlad — who has already represented Ghana throughout the various youth ranks — didn't get to play for the senior national team while there, but there was no great disappointment in that as he had his sights set on a more realistic objective.
What he needed, more than anything else, was playing-time at club level. Keen competition at Kotoko, which Danlad was never going to win, meant that the teen would have to be farmed out once more.
King Faisal, still trying to find their feet in a first full season back in the top-flight, were the willing takers. The challenge that awaited Danlad, though, was nothing like any he had faced until that point in his young career.
Faisal's backline was anything but impregnable, and Danlad's A-game was demanded. Yet that's just what he offered, sparing Faisal's blushes in many a match and ultimately helping them scrape together the points required to see them survive relegation at the end of the season.
Back at Kotoko, change was afoot in the stacked goalkeeping department.
Long-standing first-choice Felix Annan was finally put out of his misery — for the best part of 21 months, he had been deposed and demoted — after parting ways with the club, while the acquisition of Abdul Rafiu Yakubu, a goalkeeper of far lower profile, meant Danlad was no longer bottom of the pecking order.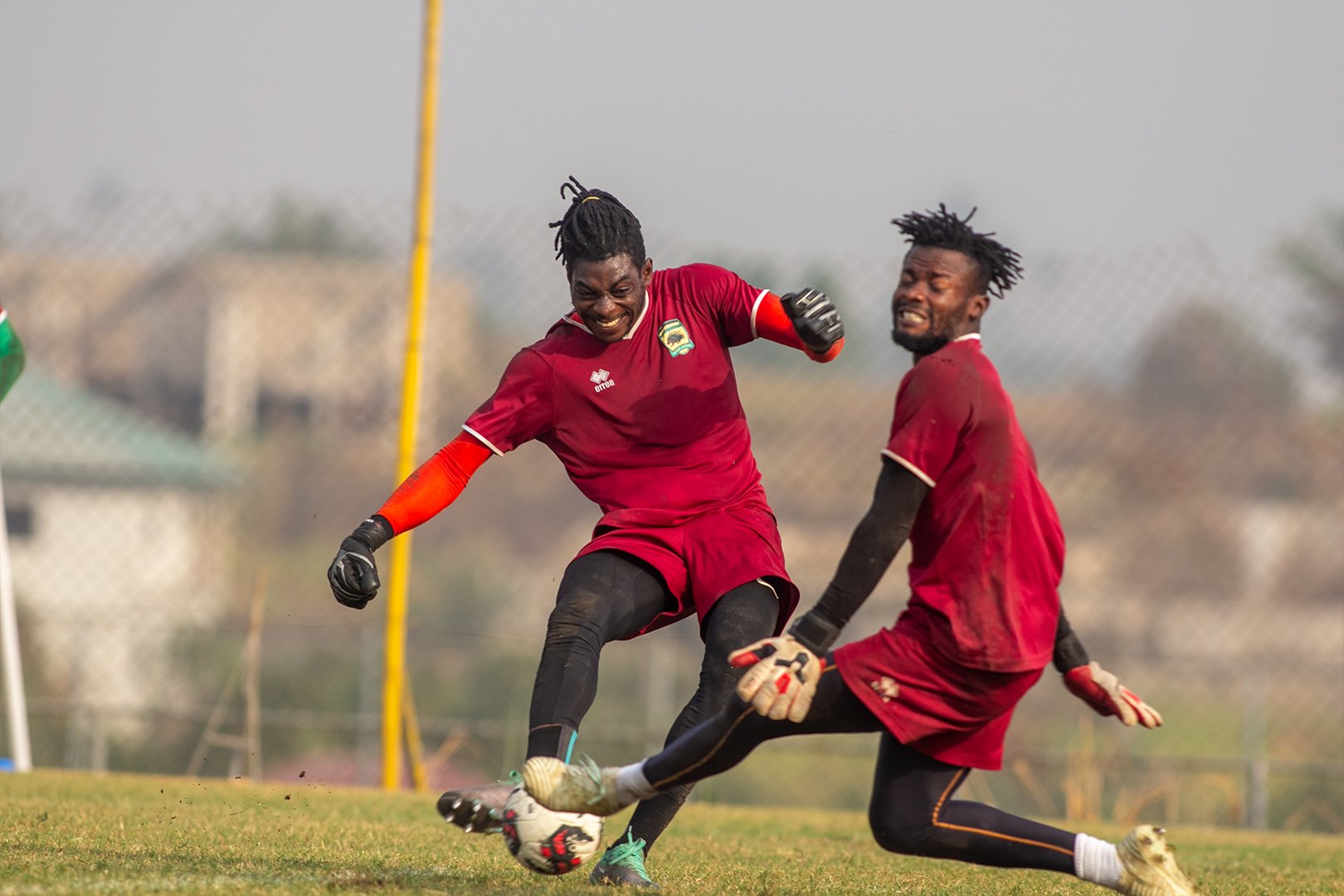 It felt as though he wasn't high enough to be seriously considered for the starting berth, however, not with regular Razak Abalora and main challenger Kwame Baah still ahead of him.
Without a loan move this time to provide the minutes he hungered for — never mind deserved — the only game Danlad seemed cut for was the waiting game, in the hope that he'd get his big break at some point.
And he did, just before 2021 ended, when head coach Prosper Narteh Ogum handed Danlad a place in Kotoko's lineup for the FA Cup Round of 64 game against Faisal, the side he had been with in the first half of the year.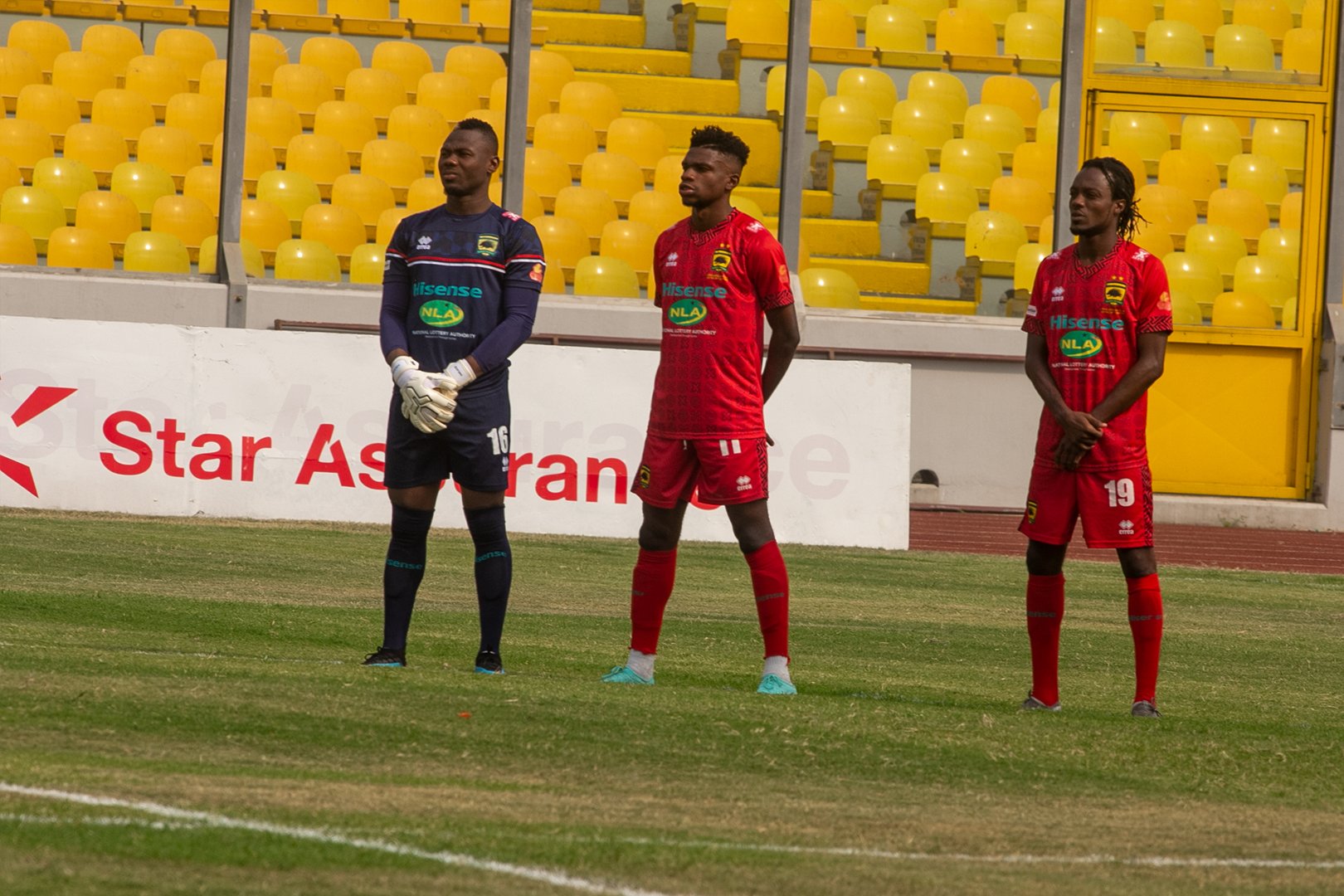 The result wasn't flattering, with Kotoko losing a second game to their 'noisy neighbours' this term, and even though the decisive goal was conceded through no fault of Danlad's, the 19-year-old might not have expected his next outing to follow as quickly as it did.
Ogum, surprisingly, stuck with Danlad, at the expense of the more experienced Abalora and Baah, when Kotoko visited Dormaa-Ahenkro four days later for perhaps their most daunting away game of the season.
Danlad, though, wasn't overawed by the occasion or the opposition, at the venue where he made his Faisal debut. He wasn't exactly overworked by an Aduana side that threatened very little, but Danlad answered any questions asked of him quite smartly, helping Kotoko to a historic 2-0 win.
Danlad would be retained in goal by Ogum for each of Kotoko's next three games, two of which the club has won to remain top of the league standings.
The only exception, a goalless draw two matchdays ago, came away to Chelsea, a club Danlad knows only too well. And the Golden City Park's pitch — horrible as it is to see and to play on — was the stage for arguably Danlad's most vital contribution to Kotoko's cause this season, after referee Jones Akubiem awarded a dubious penalty to the hosts not many minutes away from full-time.
Danlad, the coolest head in that heated moment, came up clutch, diving correctly to save the ensuing kick and preserve a point for Kotoko. Post-match, though, a pleased Ogum chose to highlight another aspect of Danlad's game: leadership ability and maturity beyond his years.
"He's a player-coach on the field," Ogum gushed, clearly impressed by how the youthful goalkeeper ran his area and orchestrated the play of older teammates.
"He's able to command the defence line, to be able to tell them what to do. If we have the ball, he is able to coach them to create the necessary spaces; if we don't have the ball, he's able to tell them to do the marking and to do the tackling clean."
And the former WAFA boss had even more kind words after Kotoko's latest game, a 1-0 home victory over Medeama last Sunday that saw Danlad pull off a truly spectacular point-blank save just before the half-hour mark.
Medeama skipper Kwesi Donsu shaped his body just right to fire a sweet volley from a ball that dropped perfectly over his shoulder, but Danlad held up a big hand to tip the resulting goal-bound shot over the bar.
Even in a game that saw his opposite number, Boris Mandjui, emerge as the busier goalkeeper, Danlad's piece of superlative brilliance didn't go unnoticed — especially by a man who already sounds like a fan.
"I've always said that he's a good goalkeeper and we need to build his confidence," Ogum said.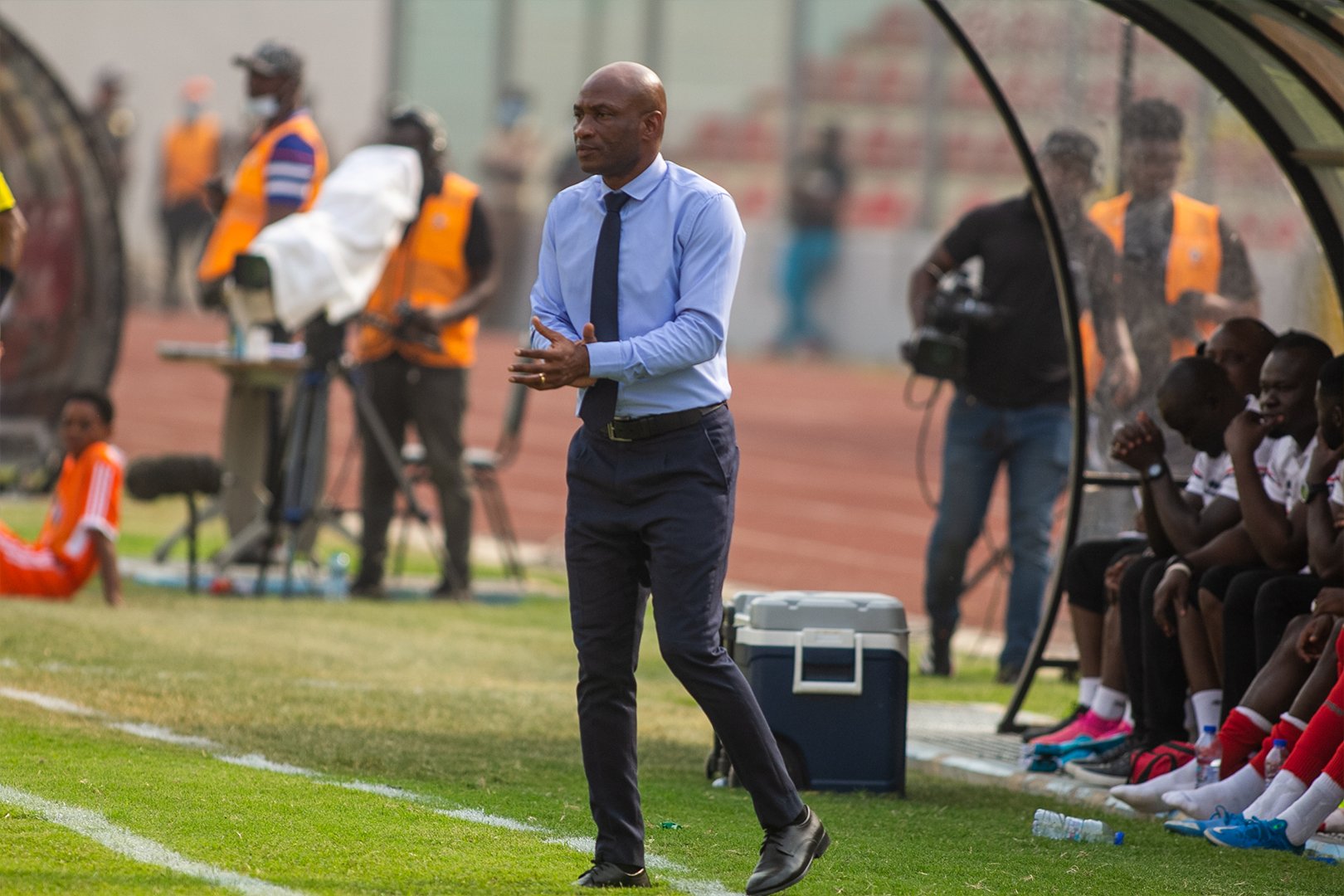 "We need to give him more opportunities, and I'm sure the more he sees such high-profile games, the more confident he'll become, and the more quality and better he'll become."
If that sounds like a promise that we'll be seeing a lot more of Danlad going forward, well, that's just what it probably is.
News broke late last week, following a period of speculation, that Abalora has signed for Sheriff Tiraspol, the Moldovan side that shook up the early stages of this season's UEFA Champions League.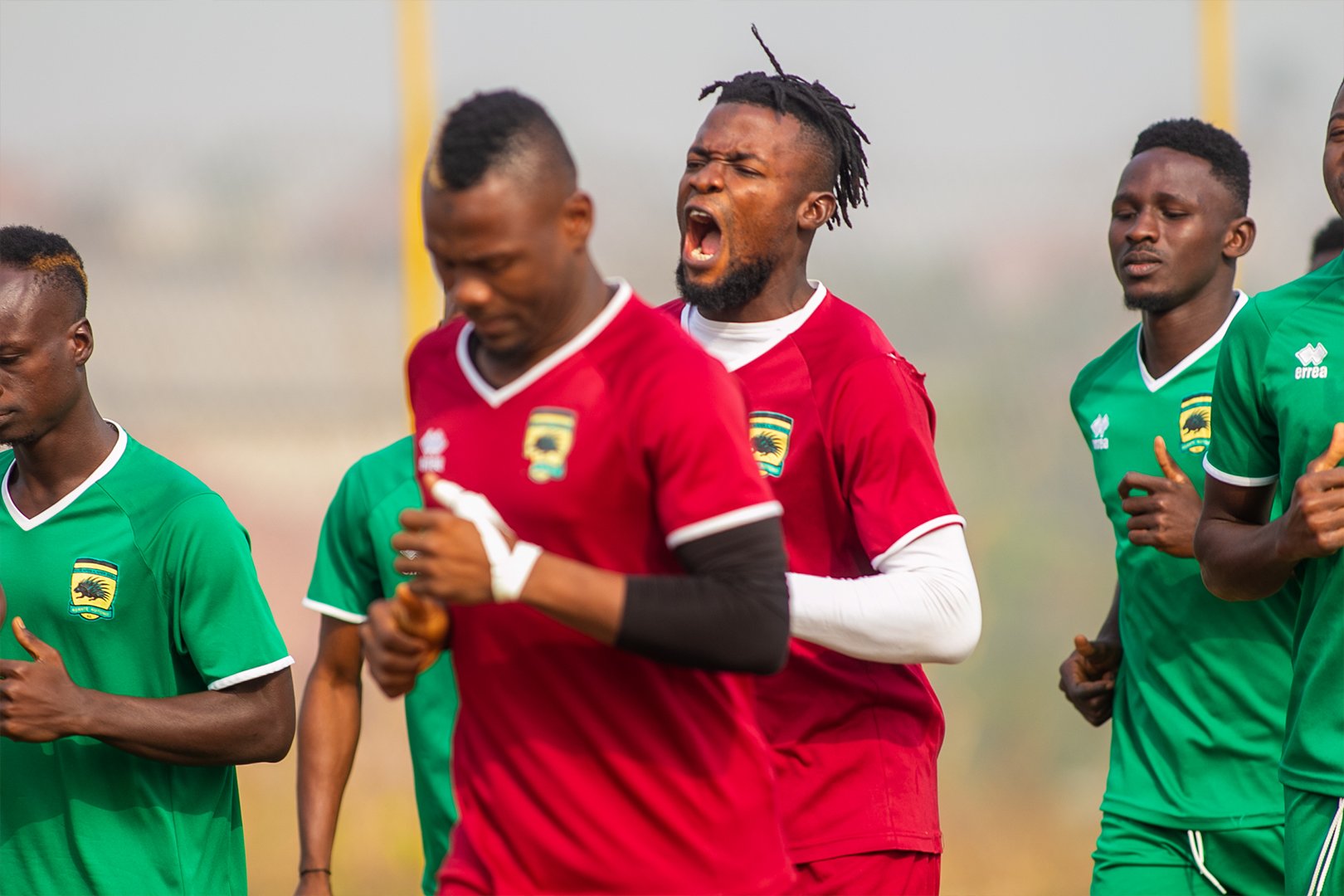 The current state of affairs, then, leaves Baah as the only real competition for Danlad, and the latter looks like the frontrunner to become Abalora's long-term successor; with three clean sheets and just one goal conceded in four league games, he is in a comfortable lead.
This is just what Danlad — on Kotoko's books since age 14 — has always longed for. With the ball now at his feet, and the No.1 slot tentatively in his hands, he is making the best of it.
Kick on, lad.