Six years and some months after Didier Drogba scored his 104th and final Premier League goal for Chelsea — his team's first in a 3-1 win at Leicester City — Egypt and Liverpool's Mohamed Salah has equaled that mark, against Watford in Saturday's early kick-off.
The pair now share the record of being Africa's top-scorers in Premier League history, with Salah set to claim that distinction outright and put daylight between himself and the retired Chelsea legend.
But does this accomplishment see Salah rank ahead of Drogba as the continent's greatest-ever Premier League player? Or does the legendary Ivorian retain his place as primus inter pares?
Ink & Kicks' writers debate.
SALAH, FOR A FACT, HAS NO EQUAL
For all that could be said about how recency bias favours Mohamed Salah in this debate, there is a general admission that the Liverpool star's claim is beyond anyone's reach.
Salah's records speak for him: most goals scored in a single Premier League season; the first African footballer to score 30-plus goals in a single Premier League season; the player to have scored against the most teams in a single Premier League season; the first player to outscore at least three teams in a single Premier League season; the quickest foreign player to reach 100 Premier League goal involvements, picking up back-to-back Golden Boots and one title in the process.
With all these on the table — and with all due respect to players like Didier Drogba — there really isn't a debate to be had here. Salah may not boast Drogba's haul of Premier League titles but, on a purely individual level, he has already surpassed the Chelsea great on every measurable metric.
Salah's latest goal saw him equal Drogba's record as the highest-scoring African in Premier League history, but in a whopping 88 matches less. And the fact that he's a winger, not an out-and-out striker like Drogba, makes Salah's achievement all the more remarkable.
If numbers really don't lie, as they say, then Salah's supreme standing in the pantheon can't be challenged; no, not even by the great Drogba.
***
DROGBA RAISED THE BAR; EVERYONE ELSE TRAILS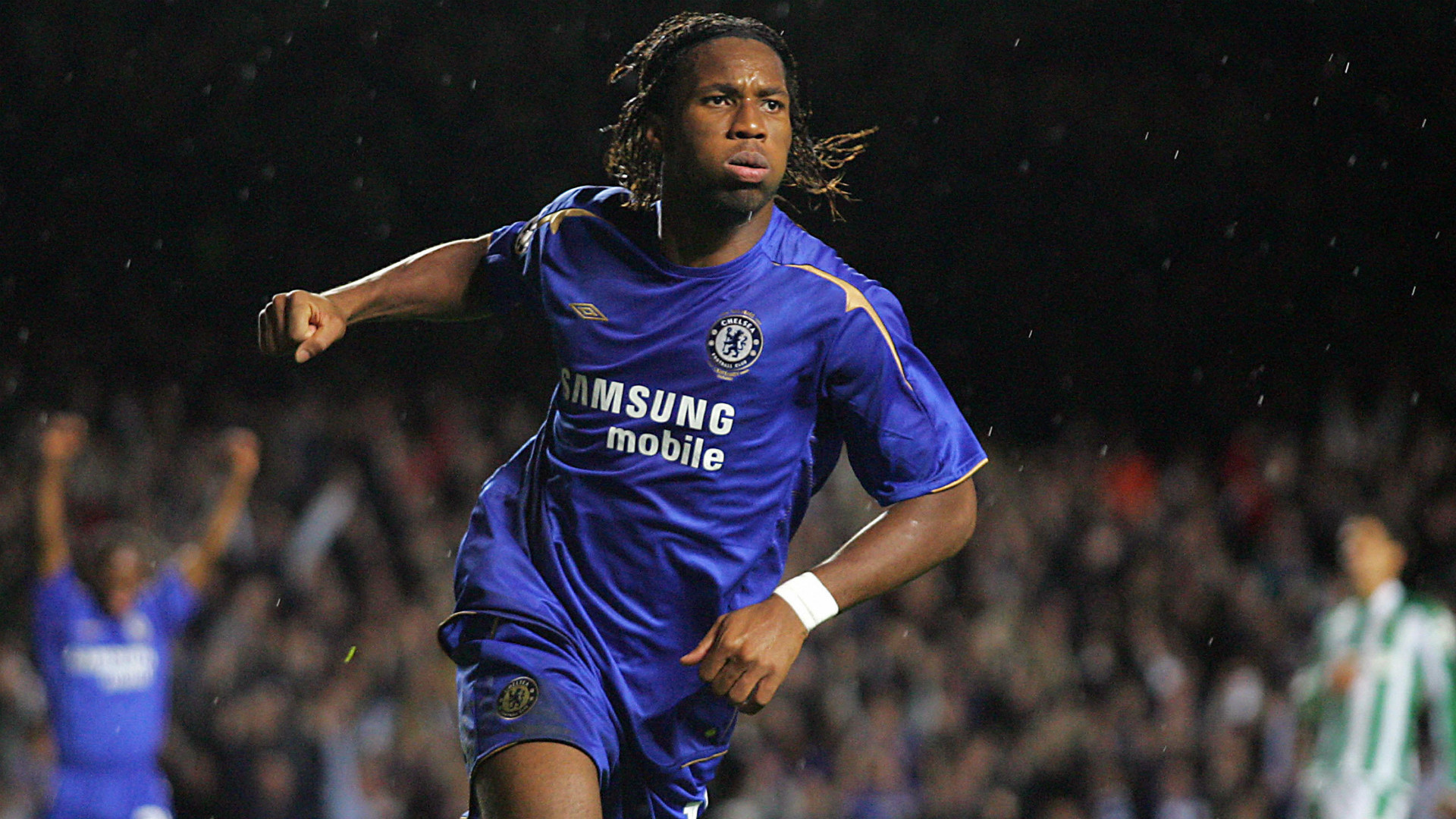 There's one thing nobody, certainly not anytime soon, is taking away from Drogba: his place as the greatest African in the English top-flight's history.
That's not just because he's won more titles than Salah (and everyone else) — although that counts quite heavily in his favour — it's also about the sheer impact he had in his time, which resonates down to this day.
Africans had been part of the Premier League story long before Drogba took the stage in 2004, joining Jose Mourinho's Chelsea. Quite a few had caught the eye, but none really lit the league up like Drogba would go on to do.
Not only did he take the stage; he took centre stage, bossing the scene as the top act for the best part of the next decade. If any ceiling existed prior to Drogba's coming, he barged right through — as he did to many a defence in his prime — and shattered it, re-writing the narrative.
So lofty were his standards that it's taken a while for another African — another forward, specifically — to match them, in the manner that Salah now has. And while there is no denying just how highly the Egyptian is esteemed among Liverpool fans for the recent success he has inspired at the Merseyside club, Drogba is elevated higher still at Stamford Bridge.
The real magnitude of Drogba's legacy, though, is best perceived in the bigger picture, where he raised the bar for African footballers. His imprint, regardless of how many Salahs come and go, is just a little deeper — just a little more lasting.
Source: Ink & Kicks