Edmund Addo had long gone under the radar.
The 21-year-old hasn't been — by any stretch of the imagination — his country's most popular footballing export, since departing three years ago to join Slovakian side FK Senica. Many of his countrymen, in fact, would have scoffed — as they often do — at the fact that the midfielder was only plying his trade in the backwaters of European club football.
Addo's next move, only a few months ago, appeared to slip him further out of sight and, as it goes, also out of mind. He signed for Sheriff Tiraspol, a club based in a city that is, in a sense, nowhere; Tiraspol being the self-styled capital of an unrecognised breakaway state, Transnistria.
But he arrived just in time to help Sheriff successfully complete their bid for a maiden season in the UEFA Champions League group stage, as they swatted aside Alashkert, Red Star Belgrade and Dinamo Zagreb in the qualification rounds.
Addo's own story of emerging from obscurity to playing under the bright lights mirrors his club's. A coconut seller back in his homeland, wheeling the drupes on the streets of the capital, Accra, Addo kept knocking on doors for his big break as a footballer but without much success — until, in 2018, he finally broke through.
He has now gone on to establish himself as an assured starter in Yuriy Vernydub's side, a team that matches his own ambition and tenacity. Sheriff, like Addo, haven't been fazed at all by their elevation to the high table of this season's Champions League.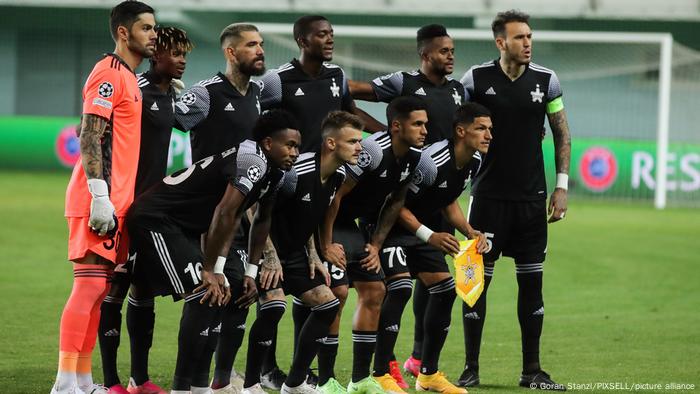 If anyone's been stunned by the boldness of their start to the campaign, it's Sheriff's Group D mates, as well as those who believed the Wasps were here merely to make up the numbers. They've already stung far more pedigreed opponents, two matches into a group that the script suggested they'd finish rock-bottom of, and Sheriff sit pretty at the top with a maximum six points.
Their opening 2-0 win, at home to a Shakhtar Donetsk side that is far more experienced in competing at this level — and who, themselves, acquired a reputation last season for being 'giant-killers' — might have been put down to 'beginner's luck' (or so they call it), but Sheriff would force the doubters to come up with a more plausible explanation for their next win in the competition a fortnight later.
Speaking of explanations, the team at the wrong end of that result, record champions Real Madrid, had none.
"Everything went well for them while everything we did turned out badly," Carlo Ancelotti, three-time Champions League winning-coach and current Madrid manager, said after the stunning 2-1 reversal suffered.
"The team played well, we could have been sharper in the area but it's difficult to explain what happened."
Sheriff's highly unlikely success — "a miracle," Vernydub called it, and rightly so — at the Santiago Bernabeu owed a lot to some spectacular individual performances, with matchwinner Sebastien Thill and goalkeeper Georgios Athanasiadis making very noticeable contributions.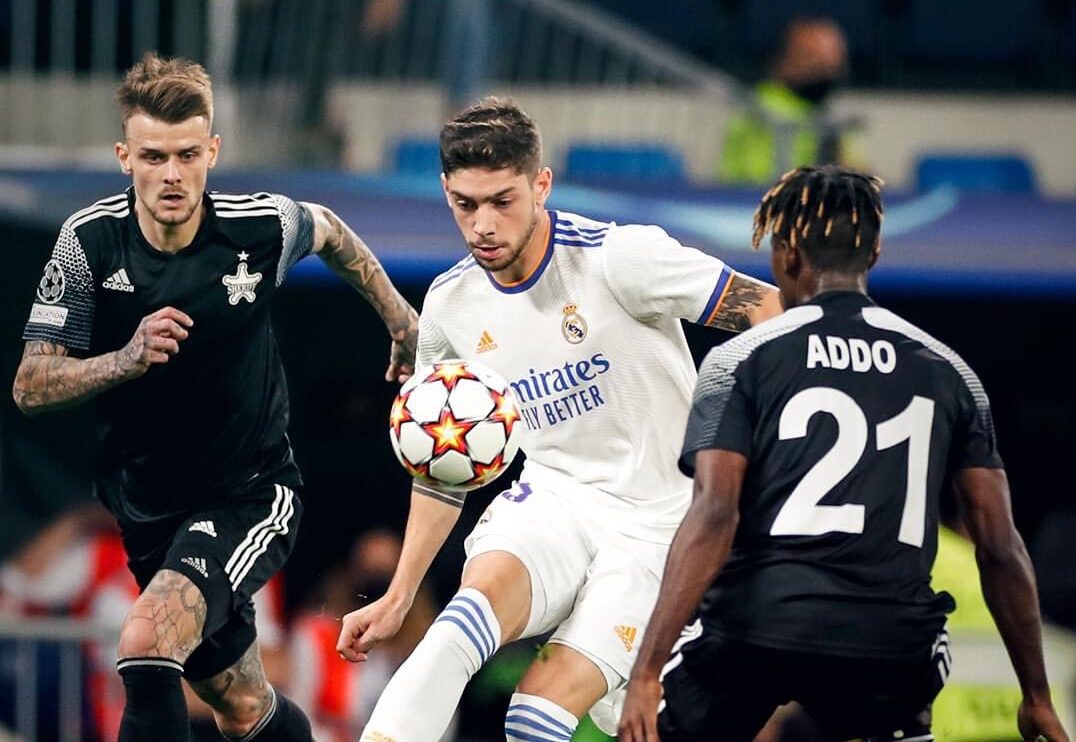 Addo — who, before I digressed, was the guy we were talking about — was there, too, making a difference in his own way, even as his midfield partner, Luxembourger Thill, stepped up to deliver the stunner that saw Sheriff upset the odds with a 2-1 victory.
His is the assortment of numbers — 92.3% passing accuracy, 25 touches, 4 ground duels won, 2/2 long balls completed, 2 fouls won, 2 tackles won, 2 interceptions, 1 clearance — that won't win you many FPL points, the sort of work that usually goes underappreciated in a football match, but that was absolutely vital in a game like Tuesday's.
That he did this so well in an area of the pitch where Madrid had the combined forces of the experienced Casemiro, the exciting Eduardo Camavinga, and Federico Valverde's all-round excellence, spoke to the quality of Addo's performance.
Ancelotti, for the final quarter of an hour, had to throw on a FIFA World Cup winner (Toni Kroos) and a Ballon d'Or recipient (Luka Modric) in a bid to secure the middle of the park, but Addo more than held his own even against such hallowed company. He picked a yellow card, and even gave away the penalty from which Madrid levelled before Thill's sucker punch, but that was only as bad as it got for him on the night.
Addo's overall display was a matter of pride for his compatriots, many of whom suddenly saw everything wrong with a Moldova-based player being omitted from the latest national team roster.
Football fans in this country are used to cheering their own in the Champions League, but they've traditionally held in high esteem only those who play for the biggest clubs (five of whom have actually gone on to win Ol' Big Ears, an African record).
That, then, makes Addo a rather unlikely star, but one no less worth gazing at.
At a time when you could count on one hand the number of Ghanaians on the books of Europe's elite sides, these lesser-known names lighting up the continent's premier club competition — even if only for the odd season or two — are giving us something to be genuinely excited about.
Enjoy Addo's — and, by extension, Sheriff's — run while it lasts.
Yaw Frimpong — Ink & Kicks