You've got to feel for Togo and Benin — each a great nation in its own right, but neither nearly as high-profile as the countries to their right and left, respectively.
Between Ghana (Togo's western neighbours) and Nigeria (Benin's eastern neighbours), there is constantly so much pushing and shoving going on that the two smaller countries they sandwich are almost squeezed out of not just space but also relevance.
As the most prominent pair among just a handful of English-speaking states in a sub-region that is mostly Francophone in composition, comparisons between Ghana and Nigeria have always been inevitable. It's rather healthy competition, played out across a range of fields, that citizens of both countries actually relish.
There is, for instance, a raging and seemingly never-ending debate about which country owns the best recipe for preparing the West African dish jollof rice (never mind the fact that there are other [more] legitimate candidates), and another about which has had the bigger influence on the other's musical tastes (two-way traffic, if we're being honest).
The biggest bone of contention, though, lies on the football pitch, where the two have faced off some 38 times since both attained independence from British rule.
That's over 60 years of intense rivalry, the foundations of which were laid as far back as the colonial era, when Ghana was still known as Gold Coast and the Nigerian team was nicknamed the Red Devils.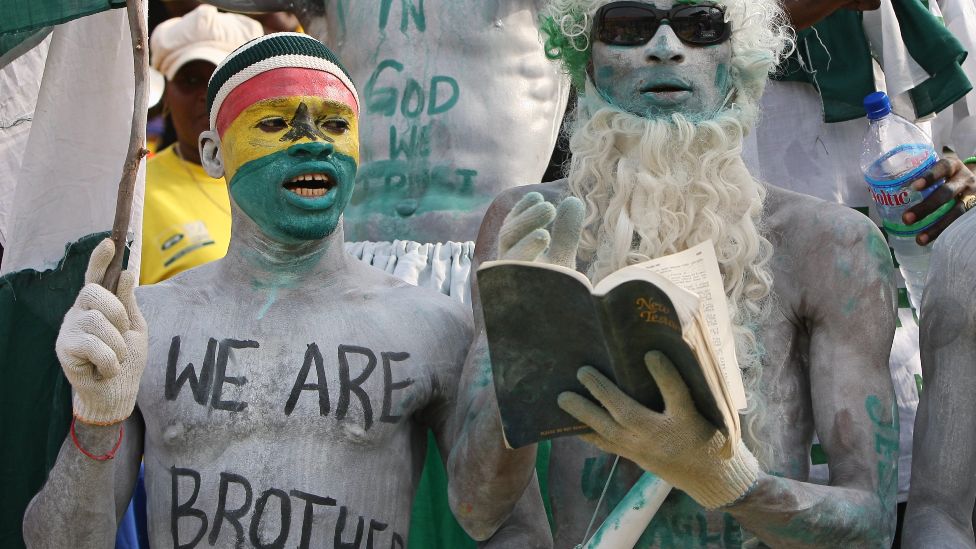 Those early years saw the two teams cross swords in the eight editions of the Jalco Cup, an annual 'friendly' competition which football fans in both countries eagerly looked forward to, and the outcome of one of those duels reverberates even to this day.
That came in 1955, when Ghana, inspired by the legendary Baba Yara, handed Nigeria their soundest defeat yet — a 7-0 thrashing — in senior international football.
The Jalco Cup soon faded and is now only a distant memory — Ghana and Nigeria, today, compete for grander prizes — but the long-running feud it helped establish continues to burn passionately, even if things have cooled a little in the last decade or so.
The two teams — at the highest level — haven't crossed paths since a friendly match back in October 2011, the longest period they've ever stayed away from each other in recorded history.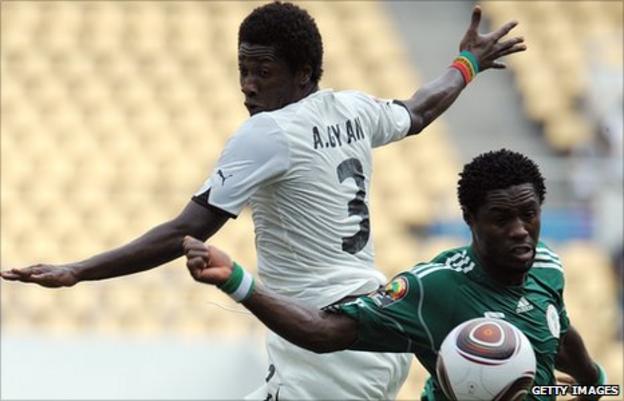 That game, which ended 0-0, was played in the same city — London, United Kingdom — where Ghana famously won 4-1 four years prior to end a 13-year winless streak against the old foe.
Ghana successfully avoided defeat to Nigeria between those games, and it's a record they have proudly preserved through the years of 'separation' that have followed.
It's an unflattering run Nigeria have sought a chance to end, but one that Ghana would love to extend, hence the mutual excitement with which the recent draw for the 2022 FIFA World Cup qualifying playoffs, pitting the countries against each other in a two-legged tie, was received.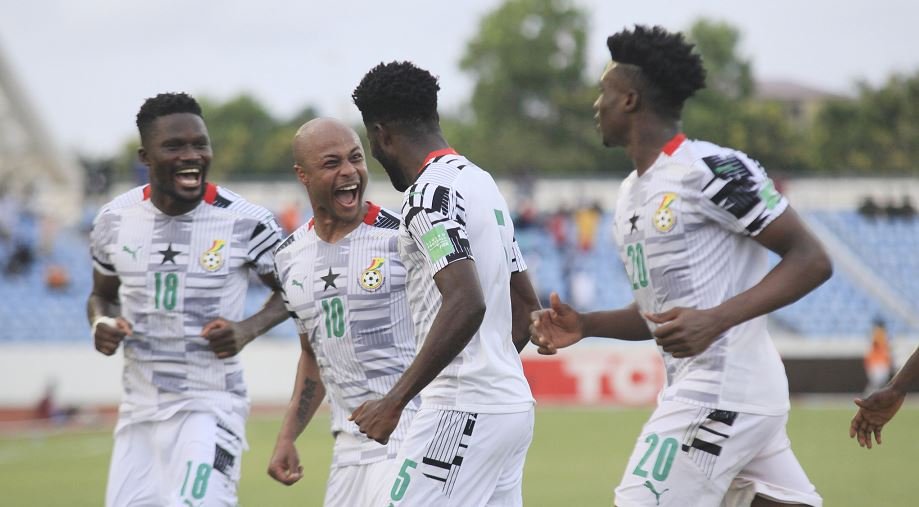 The games come off on the 25th and 29th of March — Ghana hosting the first — to a backdrop of underwhelming performances at the just-ended Africa Cup of Nations (AFCON).
Ghana crashed out in the first round, its worst showing at the finals, while Nigeria — arguably the most impressive team in the tournament's group stage — were, just as surprisingly, sent packing by Tunisia a round later.
In response to that unprecedented humiliation, Ghana promptly fired head coach Milovan Rajevac — incidentally the Black Stars boss responsible for Nigeria's last competitive loss in this fixture, albeit during an earlier, more memorable spell — and assembled, after much deliberation and little certainty, a four-man technical team of coaches who boast very limited collective experience in international-level management.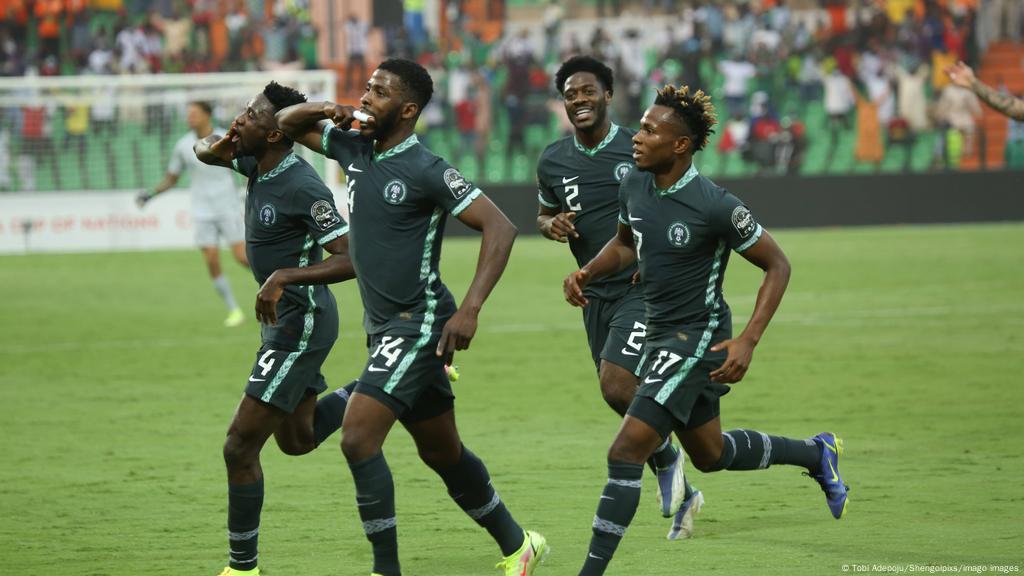 Nigeria's technical setup, too, has a makeshift look, even if — in technical advisor Augustine Eguavoen (head coach at the AFCON) and 'chief coach' Emmanuel Amunike — slightly more used to this sort of thing; the Nigeria Football Federation (NFF) had a new trainer, Portuguese José Peseiro, lined up post-AFCON, only to hit the brakes.
In any case, both countries are expected to appoint substantive coaches to the helm, and those decisions will hinge heavily on how the respective teams fare in the upcoming games.
Ghana seek a return to the world stage to right the dreadful wrongs of their last appearance, and also to make up for missing out on the edition that followed (Russia 2018); for Nigeria, it's a bid to ensure that Germany 2006 remains the only Mundial they've been absent from since their 1994 debut.
The trash-talking has already begun, with Nigeria great Yakubu Aiyegbeni mocking Ghana's worrying lack of a proven, reliable centre-forward during an appearance on Joy Sports Link.
"We have about nine strikers," the former Premier League star bragged, justifiably so. "Ghana don't have strikers so we can even spare them some."
Ouch!
Well, they say all's fair in love and war, but Nigeria would have to back up the talk by making their admittedly superior firepower count against a team that usually proves a handful; a team that, surely, would love to make Aiyegbeni and his compatriots choke on their taunts.
El Jollofico, spicy and sizzling, is served.