Of course, Jordan Ayew knew all along.
That he isn't the most beloved Black Star has long been confirmed, on both traditional and digital media. Perhaps it's something to do with his surname – to be an Ayew is, after all, to sharply divide public opinion – or with his seemingly casual approach to the game.
Both, maybe.
Whatever the case, his recent goal-scoring form hasn't won him any new fans among his countrymen. He has scored just once for his club, Premier League side Crystal Palace, in some 16 months, and none for Ghana since this time last year.
In England, though, he is usually cut some slack – except, that is, when he misses an absolute sitter – as there is a certain understanding that Jordan isn't the guy Palace turn to for goals; the likes of Christian Benteke, Odsonne Edouard, Jean-Philippe Mateta, and even Wilfried Zaha bear far more of that burden.
With Ghana, there is no place to hide. Asamoah Gyan – almost ever-present, almost ever-reliable – used to come up with the goals the Black Stars needed, allowing Jordan to slip behind and do lots of the on-the-ball work at which he is actually brilliant.
Now, though, Gyan is out of the team – for good, even if that's a bitter truth the ageing player himself and those clamouring for his return are still struggling to swallow – and Jordan's worthiness as an attacking spearhead has been questioned time and again, even dismissed.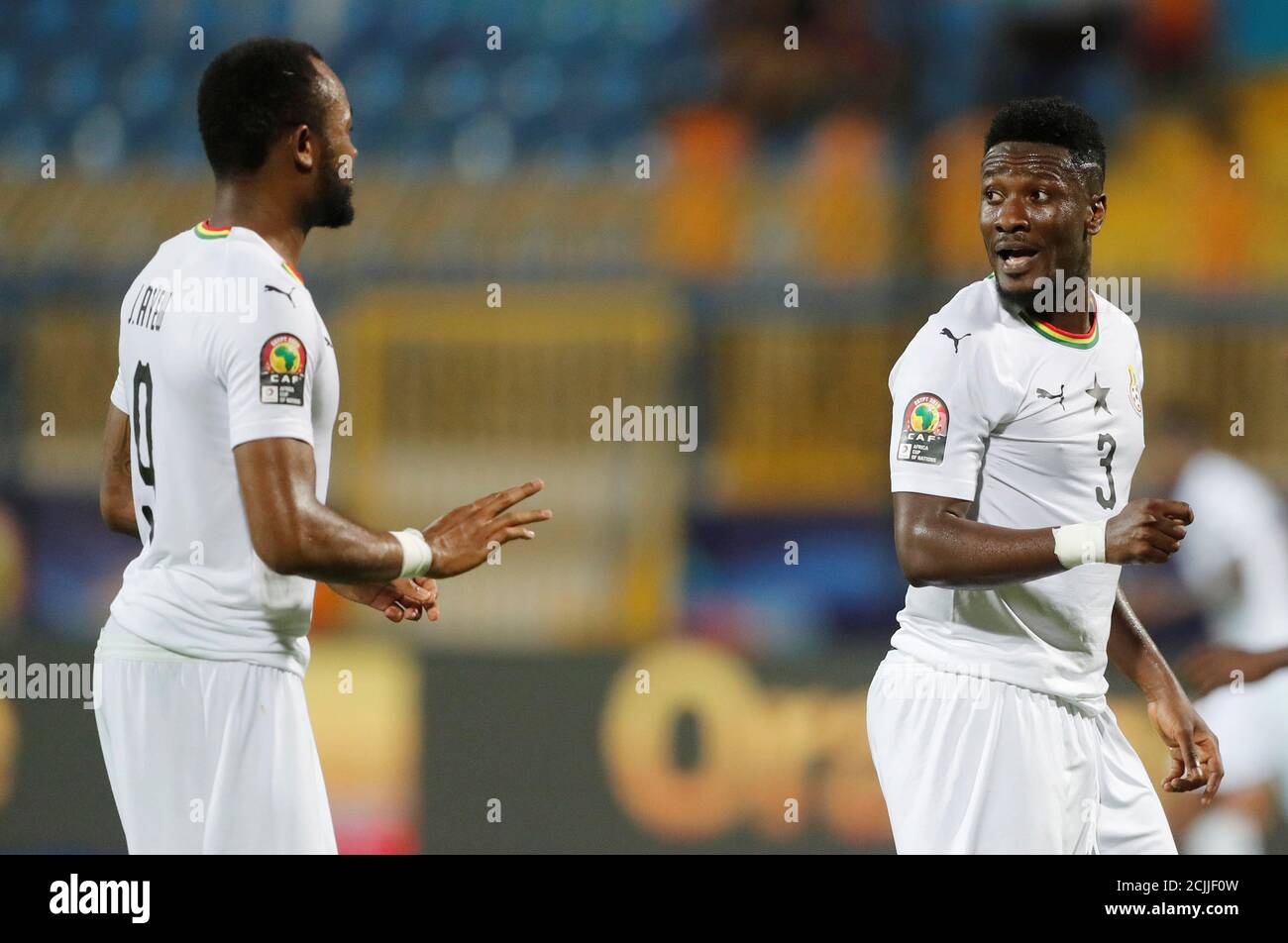 True, during periods in the past when an active Gyan was sidelined due to injury or some other issue, Jordan held the fort quite well, even scoring a good few. As a long-term replacement for Ghana's all-time top goal-scorer, however, there is no legitimate case to be argued – even by his most devout apologists – considering the numbers (or lack thereof) in evidence.
All of that has made him, along with his brother Andre Ayew, arguably the greatest scapegoats in Black Stars history – quite some distinction to have, given this is a country where the need to find someone, some Azazel, to carry all the 'sins' in the aftermath of a bad game/campaign is a religiously observed ritual.
Even so, Jordan is often the bigger target. The body language of the older Ayew, Andre, and the crucial goals that he bags ever so often make him easier to pardon; not so much for Jordan, the 'lazy' one who smiles only as frequently as he scores.
Last Friday, when Ghana hosted Nigeria in the first of two Qatar 2022 playoff games to be played in a five-day span, all that negativity was transferred from Twitter (where he could just switch off at will and not see any of it) to the packed terraces of the Baba Yara Sports Stadium (from where it all cascaded relentlessly unto the poor guy).
Jordan didn't, by any stretch, have an extraordinary game – but, then again, not many (if any) of his colleagues did. Ghana played generally well and constructed good offensive moves, but never managed to cap it with the needed goal(s). In a game of few clear-cut chances – none of which, it must be said, fell to Jordan – he was only as guilty as anyone else.
And yet, regardless, his verdict – delivered even before the game was over – was, by far, the harshest. Booed nearly every time he touched the ball, the jeering got louder – and, needless to say, worse – as he trudged off the pitch, shortly before full-time.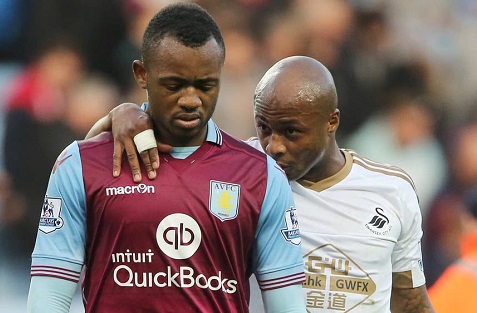 On an occasion when the dying love for the Black Stars was rekindled, Jordan was served none of it. The only thing he had on his plate was abuse – spicy and hot, pure and unfiltered – without the consolation of the big-brotherly arm that Andre (suspended and restricted to watching helplessly from the stands) would have thrown around his shoulder in a time like this.
It's hard to recall when last a Ghanaian player was singled out for such horrendous treatment while on national duty, and if the full arena was a joy to behold for many, it only brought the most intense agony to Jordan. He already knew he was despised – just not this much.
Interim head coach Otto Addo, afterwards, attempted to present himself as a shield for the hostility aimed towards Jordan.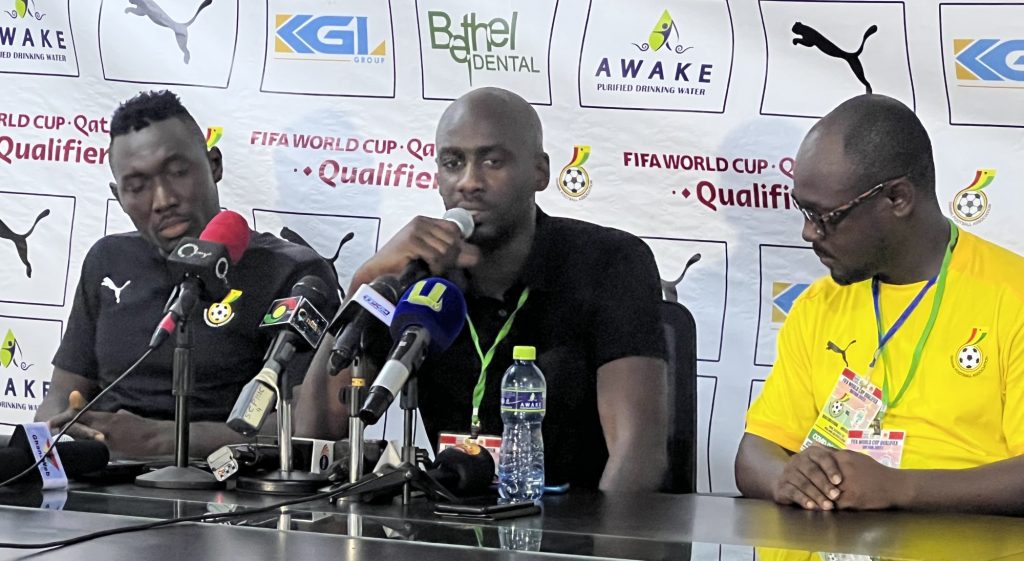 "The booing, I think, is for me [for my substitution decision]. No problem; I think it's normal," Addo said at the post-match conference.
"I think Jordan played well and had a very good performance, especially in the first half, lots of one-against-ones. Defensively he played outrageous, was very good, how he recovered… I am very satisfied."
Clearly, though, the fans weren't. To them, Jordan failed to score – again! – and that was all that mattered; that, and the fact that he seemed to tail off as the game drew to a close (which Addo claimed was because Jordan "was very tired").
As he walked past Addo to the bench, downcast and dejected, it felt as though what he'd just crossed was the Rubicon itself – the point of no return, at least with respect to his relationship with the Ghana national team's fans – not some mere line painted white.
And at this stage, it doesn't look like anything positive Jordan offers would ever be appreciated, not even if he goes on a five-game scoring run for Ghana – or scores a late goal in the reverse against Nigeria in Abuja on Tuesday to secure qualification to the next FIFA World Cup.
Armed with that knowledge, perhaps it's time to channel his energies elsewhere, namely, to his fortunes at Palace, where things aren't looking any better at the moment.
Of the eight league games for which he has been available after the disappointment of January's Africa Cup of Nations (AFCON) participation, Jordan has featured in just six, averaging just under 30 minutes.
Compare and contrast those numbers with what he recorded just before the AFCON – eight games from eight, about 76 minutes in each – and it's obvious the club's 2019/20 Player of the Season needs to put in the work to improve his lot and regain his place.
At Selhurst Park, at least, his best days in red-and-blue are still regarded with some fondness, his non-scoring contributions appreciated, and belief lingering on that he could yet offer more to the Eagles even after his current deal expires at the end of this season.
Calling time on his national career at age 30 wouldn't be such a tragedy, even if there would undoubtedly be reason to rue what might have been. Doing so will certainly make more than a few Ghanaians happy, but it will also make Jordan himself happier.
He can't keep going like this, surely, not after having committed a little over 11 years of his life to his country and getting hardly any respect in return.
At this point, there's no shame in resigning himself to the fact that he'd be better off seeking success and affection at Palace – or wherever his club football takes him next.
Yaw Frimpong – Ink & Kicks