Perhaps it is entirely coincidental that Asante Kotoko, partly in their bid to snuff out the recent superiority of archrivals Accra Hearts of Oak before it explodes into full-fledged dominance, have appointed Dr. Prosper Narteh Ogum, the last man to beat the Phobians in a competitive fixture, as head coach.
Perhaps it isn't.
Either way, Ogum's appointment feels like just what the doctor ordered.
Like his immediate predecessor, Portuguese Mariano Barreto, Ogum is a physical education specialist — but that's probably where any meaningful parallels between the two trainers end.
They differ in quite a few areas, as a matter of fact, most notably in their respective temperaments. After the storm that was Barreto and the havoc he left in his wake, the arrival of the far milder Ogum — announced just last Sunday — is a breath of fresh air in the Kotoko camp.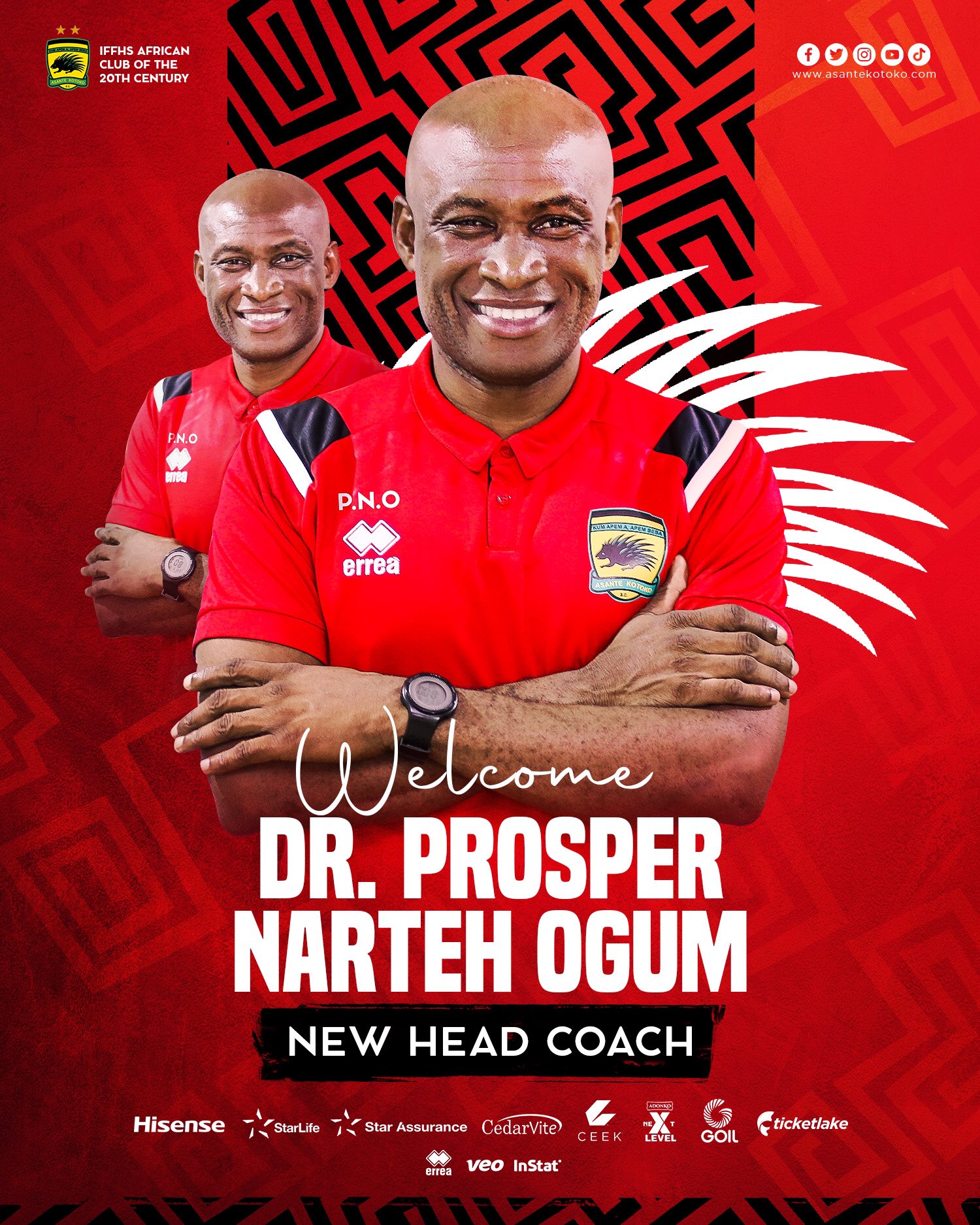 The university lecturer comes equipped with a pair of able lieutenants — David Ocloo and John Eduafo — and a résumé that suggests he is here to do more than just keep the Kotoko players fit.
Ogum was the mastermind behind current top-flight side Elmina Sharks' maiden promotion to the Division One League, back in 2013, before spending some time at Ebusua Dwarfs and Karela United.
It was Ogum's work with the West African Football Academy (WAFA), however, that eventually made him such an irresistible prospect for an elite club like Kotoko.
He joined the Sogakope-based side in December 2019, at the start of a Premier League season that would only last 15 game-weeks before being truncated by the COVID-19 pandemic.
Those early months were tough, with the WAFA team he inherited not quite looking like the side that had come so close to winning the league in its last completed season (2017); by the time the campaign ended, WAFA found themselves seventh on the table, six points off the top.
It wasn't bad, but it could have been better, and Ogum took advantage of the long break that followed to scrape off the rust and switch things up a gear or two. The boys, when the new season commenced late in 2020, were in shape and raring to go.
And they went all the way, even if, in the end, the title race narrowed into a straight showdown between Hearts and Kotoko. WAFA finished a more-than-decent third, just a point behind runners-up Kotoko, and only lost one of four games against the top two teams.
WAFA even rained on Hearts' parade on the final matchday — refer to the outset — beating the champions-in-waiting 1-0 in the 90-odd minutes that preceded the coronation of Samuel Boadu's charges.
Kotoko themselves couldn't take more than a point off Ogum's WAFA in each of their two meetings, and the latter could even be deemed a little unfortunate not to have won either game (or, in fact, both).
What stood out for me in the course of the season, though, was how Ogum expertly managed to get around a problem that Barreto faced but failed to solve.
Both teams lost their chief goalscorers — WAFA's Daniel Lomotey and Kotoko's Kwame Opoku — to Algerian clubs mid-season, but while Ogum found a way to keep WAFA firing upfront (they ended the season with the second-highest total of goals scored), Kotoko had no such solution — the reason why, ultimately, they fell short in the pursuit of a 25th league title.
If, however, Kotoko fans are expecting Ogum to construct a free-scoring side — as they rightly should, of course — they'd be pleased to know that he pledges something even better.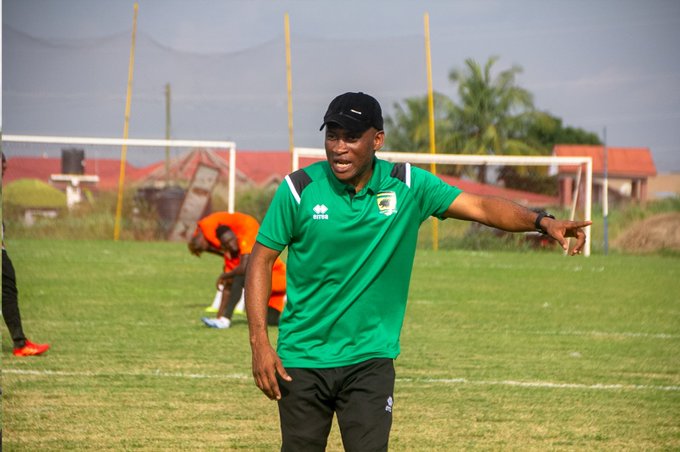 "In the modern game, teams that play nice football put the ball on the turf and build up from the goalkeeper until they score," Ogum said in his first official interview as Kotoko boss.
"That system has its designed training and that's what I've carefully mastered and taught my players everywhere I go. I want Kotoko to play a beautiful game that would please everyone who watches the team at training and in games."
Ogum also vows to give Kotoko's stakeholders not just a team they'd like to watch, but one that they can also respect. At a club where that commodity is often found in short supply, that would be quite a shift — a welcome one at that.
"I want the team to be disciplined in an unprecedented way," Ogum explained, "that the players would respect themselves, the supporters, and Management and all these people also respect the players back so the players would know they're important and give their best at training and in games."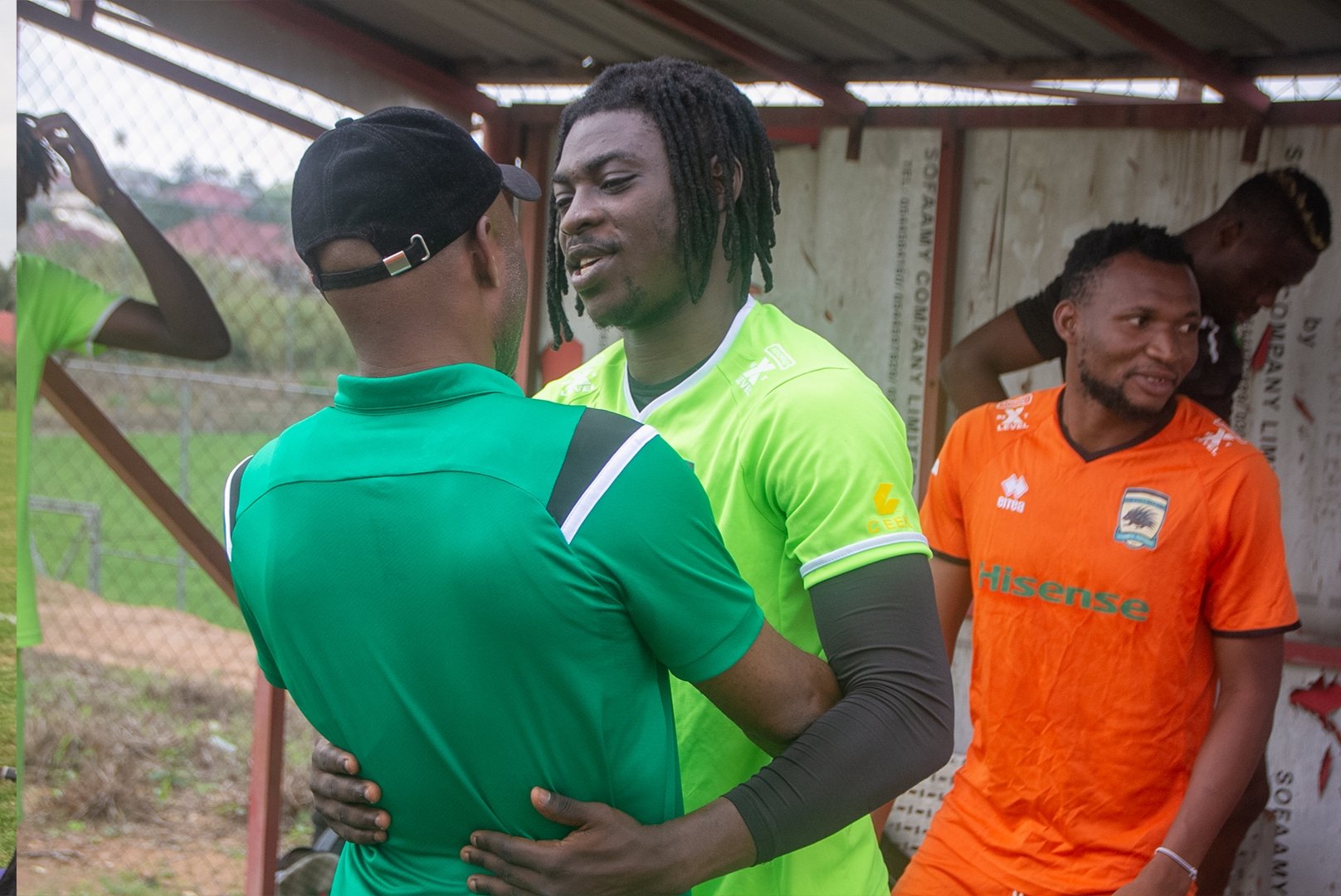 And at the end of it all, when the time comes for Ogum to end his tenure of service — two years, for starters, but possibly for much longer — he has no doubts about what sort of legacy he'd wish to leave behind.
"I want to be remembered as the coach who came and established a strong, sound youth team for Kotoko, a coach who came and changed the style of play of Kotoko, and a coach who came and won trophies for Kotoko."
Lofty as those targets might seem, there's every reason to feel confident about Ogum's potential to reach them. He has delivered good football everywhere he's been, after all, and his record with young players — especially at WAFA — is impeccable.
Then there is the other thing Ogum expects — and is expected — to deliver, that which Kotoko fans look forward to most keenly: silverware [that matters].
Kotoko haven't won any since 2017's FA Cup triumph, and Ogum is yet to pick one up in his own career. If it's any inspiration, though, Boadu (mentioned earlier) had the same number of major trophies to his name prior to joining Hearts last season; now, he's gone on and won the lot. Ogum and Kotoko's collective desire could be satisfied just as deeply.
Again, not unlike Hearts — perhaps even more so, in a sense — Kotoko is a many-headed beast with a notoriety for chewing and spitting out, a quasi-political juggernaut that crushes its own as ruthlessly as it does opponents, and a complex web of personal interests.
Those helming it at any level — with the notable exception of the club's Life Patron, Otumfuo Osei Tutu II — daily walk a tightrope, and the head coach, being directly responsible for churning out results on the pitch, is constantly in the eye of the storm.
It's a slippery slope which, unless navigated with tact and firmness, only leads downhill. Ogum's ability to sift through the noise, seeking out the nuggets and shutting out all else, would be as key to his success as any tactical mastery he has.
"I'll use a democratic style of leadership where I will be open to everybody," Ogum has said. "I would listen to everybody but then make sure that the right things that would help the interest of Asante Kotoko supersede every personal interest."
This, also, is where his aforementioned temperament could come in handy: ice, flowing through Ogum's veins, to insulate him from the heat when it inevitably comes. He has already demonstrated the ability to communicate reassuringly and effectively with the fanbase — the source of Kotoko's greatest strength — as seen in the video above.
Thus far, the 43-year-old has hit all the right notes. And while there might not be an exact formula for succeeding at Kotoko — if there was, well, not many have found it — Ogum can only prosper, if he continues as he has started.
Yaw Frimpong — Ink & Kicks