Richmond Lamptey, identified by Asante Kotoko as the man to sharpen the attacking edge of their midfield, arrived in Kumasi ahead of the 2021/22 Ghanaian football season.
Lamptey has indeed gone on to become an influential figure in the Porcupine Warriors' set-up, one of the first names on the team-sheet — just as was the case with his previous top-flight employers, the West African Football Academy (WAFA) and now-relegated Inter Allies.
In ten games across all competitions, Lamptey has scored three goals, but the numbers don't quite reflect all he does on the pitch. Watching him strut his stuff, one can't help but admire the calm, confident manner in which Lamptey goes about his work.
Whenever a player — especially one from a side with far more modest ambitions — joins a behemoth like Kotoko, they often find the step-up in pressure and expectation rather overwhelming. Lamptey, though, has handled it all quite well thus far, looking as though he's always been there.
The 24-year-old's professionalism and positivity certainly go hand-in-hand with his playing ability.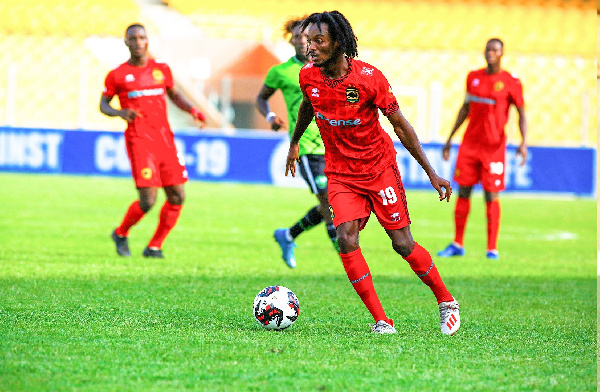 Brilliant at linking the play from midfield to attack as well as driving forward while in possession, Lamptey has impressed on the job, especially adding pace and creativity to a midfield that didn't have enough of those qualities.
Lamptey's tireless running, incredible energy, and adventurous forays into the final third of the pitch have been a major feature of Kotoko's strong run in the current Ghana Premier League season.
At first glance, you wouldn't think Lamptey — this spindly and slight fellow — is capable of such high-octane, authoritative and imposing displays, but that would be overlooking the fact that his game isn't so reliant on physical strength (of which, needless to say, he doesn't have an abundance).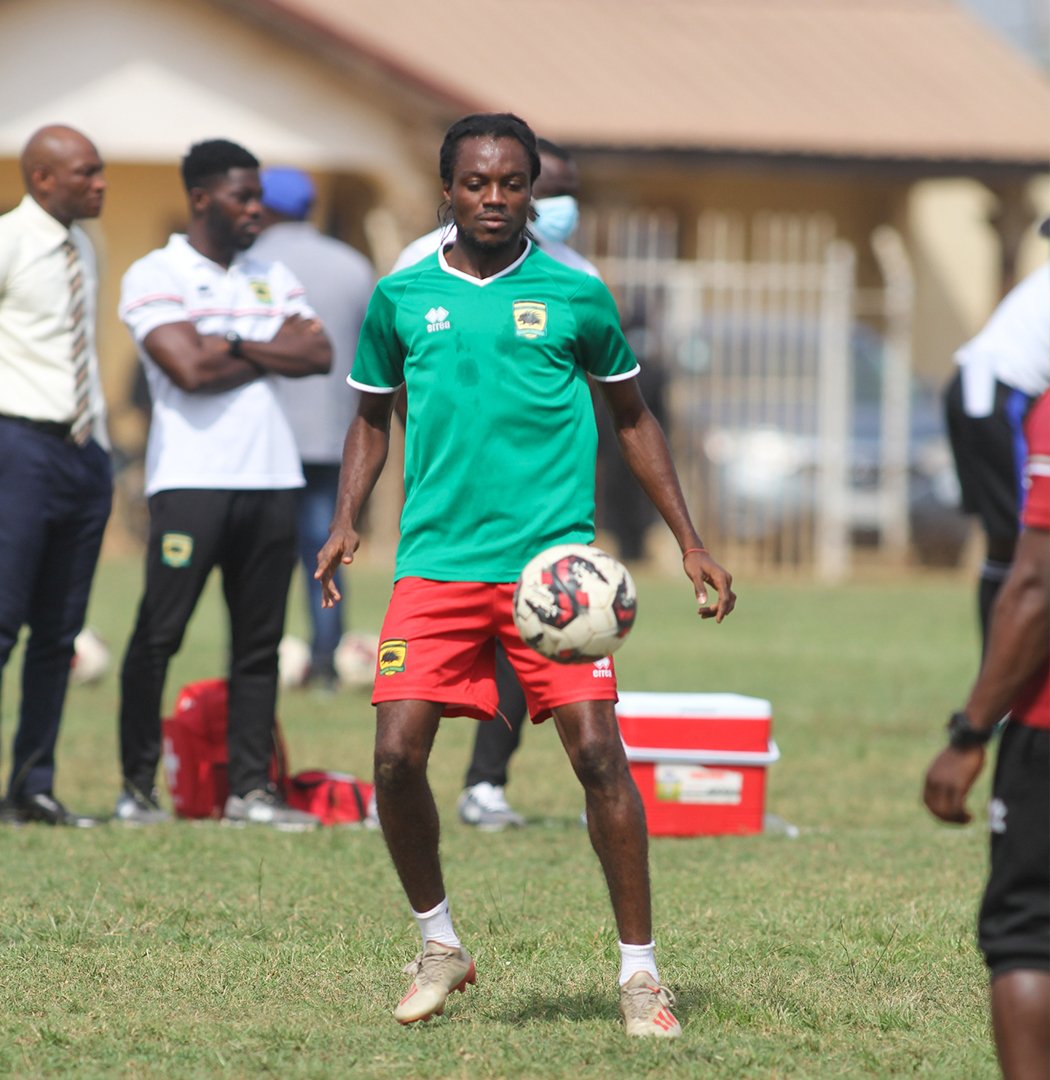 There is something piercing in his technique, something implacable about his decision-making. Every pass is precise and intelligent; every dash into space, the product of a decision that had been taken two seconds ahead of everyone else.
The ease with which he caresses the ball with his heavenly left foot and his skill in ghosting past opponents are Lamptey's strongest assets, however, also his biggest claim to being a contender for Player-of-the-Season honours even in a campaign still so young.
A standard Lamptey performance would make the season's highlight reel of most other players, thus the task of picking out a standout display of his cannot be an easy one. It's not been all his own doing, though, undoubtedly brilliant as he is.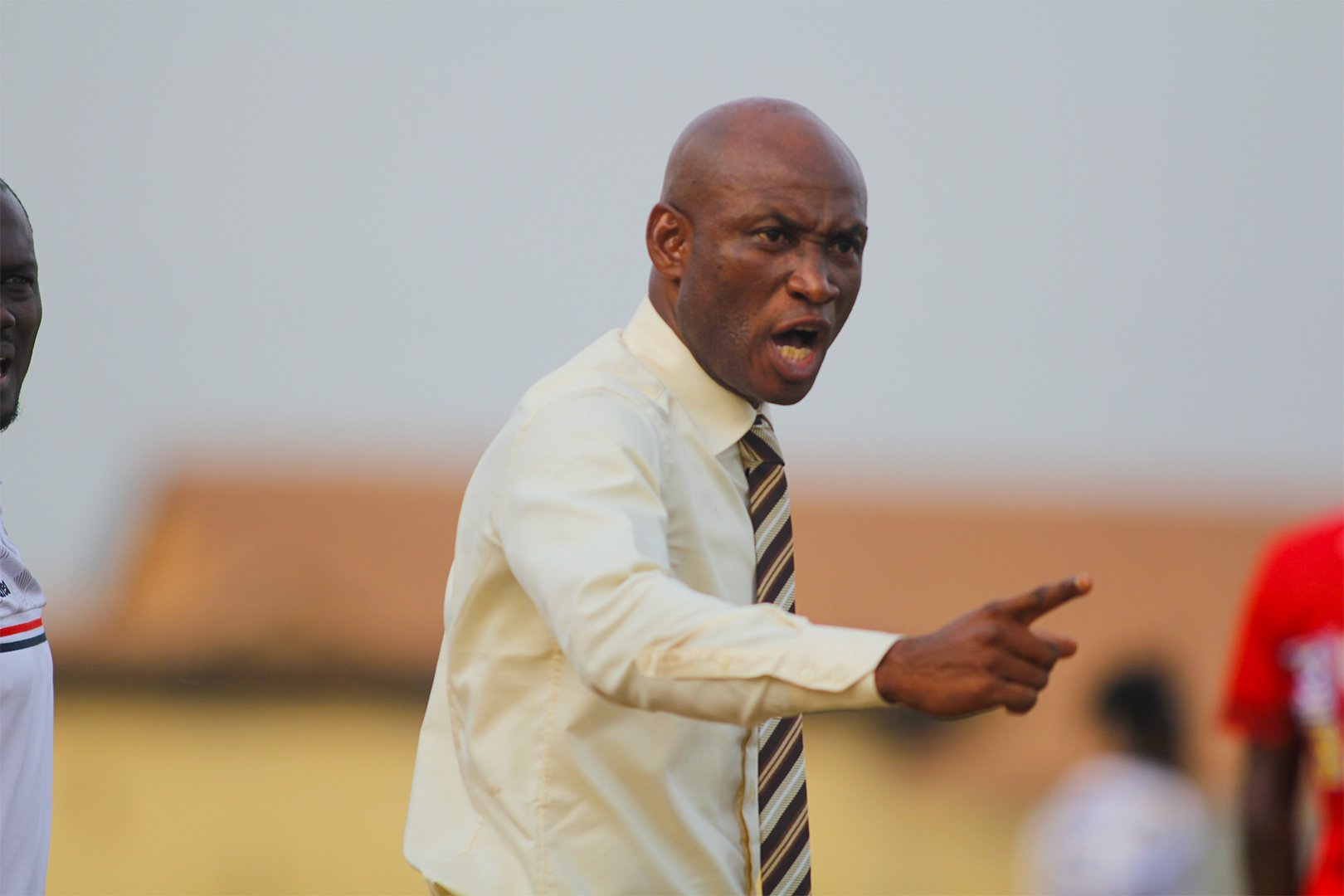 The approach implemented by Prosper Narteh Ogum, the Kotoko head coach, has brought the best out of Lamptey, with the midfielder thriving on the fast, free-flowing attacking football the team is steadily making its signature.
It's the sort of play for which Lamptey is tailor-made, and there are clear signs that he is adapting to the specific demands of his boss. The minor adjustments to Lamptey's game and his overall evolution is evident to keen observers, but there remains some more room for improvement.
Further refinement should see Lamptey take the next step in a career that promises plenty, and there are few coaches better equipped to oversee that upgrade than Ogum. The possibilities, when Lamptey finally blossoms and fully realises his potential, are endless.