Nothing is celebrated by football fans more effusively than goals – of all sorts, but especially the spectacular – with very little thought often given to the guy who furnished the scorer with the opportunity.
Every so often, however, an assist comes up that is as good as, if not better than, the goal that follows it, leaving eyes popping out of their sockets around the world and jaws dropping all over the place.
The latest of these high-profile rarities came from Luka Modric, the Croatian midfielder, when his Real Madrid team hosted Chelsea in last Tuesday's UEFA Champions League quarter-final second leg.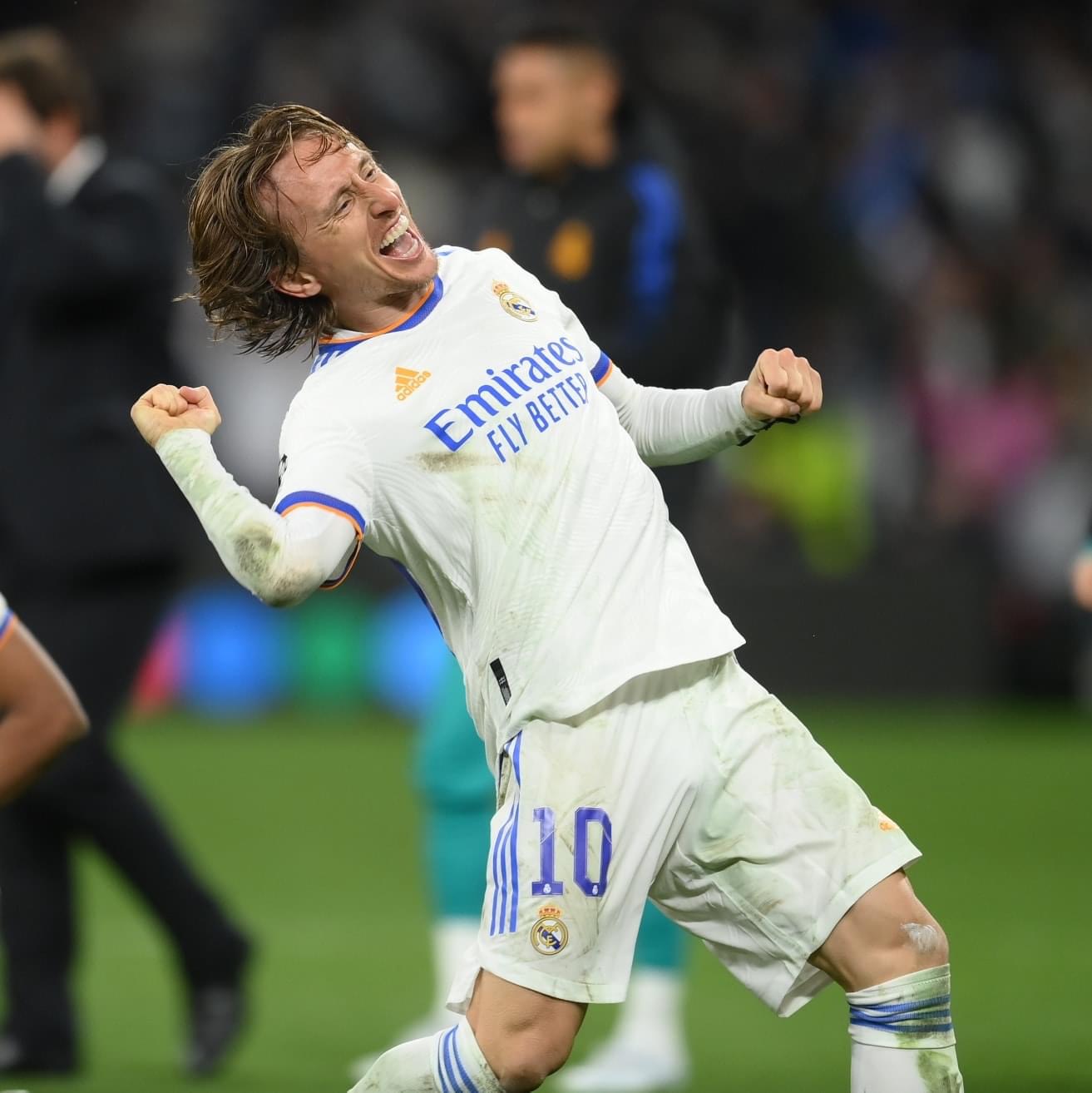 The one-time Ballon d'Or winner produced a gem of an assist, a true work of art worth its own place in the Prado or the Reina Sofia, to help Rodrygo revive Los Blancos' fading hopes of progress to the next round.
There aren't many like it, really, but flipping the pages of Ghana's FIFA World Cup annals – and oh, look, it's a World Cup year! – you'd find some pretty good ones.
Take five:
STEPHEN APPIAH (VS. CZECH REP; 2006)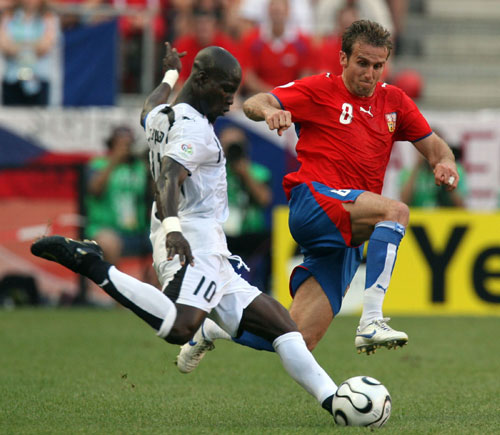 Ghana's first-ever World Cup goal was as well-taken as it was well-made.
Petr Cech – before the protective headgear – punched clear a dangerous corner-kick, sending the ball very far from his station, but it was back to — and beyond — him sooner than he'd have anticipated.
Stephen Appiah, the legendary captain of the Black Stars, scooped up the loose ball. And he did so rather exquisitely, with a delicate touch that – had it gone awry – could have played right into the hands of the couple of Czech players lurking, as Ghana had a lot more men up the pitch.
Such was Appiah's confidence in his ability, though, that he attempted the daring and pulled it off with some ease, even beating an opponent in that single, deft move. What he did next, with the ball now under control, was just as brilliant, if not more so.
From a considerable distance, Appiah expertly sent a pass to teammate Asamoah Gyan in the 'D'. With his chest, Gyan brought it down, before going on to fire past Cech.
ANDRE AYEW (VS. USA; 2010)
Exuding the same nonchalance with which Appiah set Gyan on his way to that landmark strike, and to the same addressee, Andre Ayew lofted a long ball when Ghana faced the USA in the Round of 16 of the next World Cup.
Ayew's delivery, at first sight, looked like a clearance or, at best, a hopeful punt.
It was likely far more intentional, though, but even if it wasn't, the fact that he dropped it right where Gyan could capitalise earns a place on this list. The pacey striker picked it up, outrunning and outmuscling two Americans to do so, and rifled in that priceless extra-time winner.
A small detail you might miss watching that video: as Gyan prepared to pull the trigger, Ayew could be seen raising a bandaged hand in what almost looked like a celebration of the goal that was still yet to be scored.
Still think he didn't mean it?
ASAMOAH GYAN (VS. USA; 2014)
For all that is rumoured about a long-running rift between Ayew and Gyan, they do combine to devastating effect on the pitch.
Their two-man act was at work again at the 2014 World Cup, once more against the USA. Gyan turned provider on this occasion, his assist supplied over a shorter range than Ayew's four years prior but no less spectacular or effective.
Ghana had been stung by Clint Dempsey's early opener, but the Africans gradually roused themselves and levelled as the game approached full-time.
From the left wing, a pass was slid through into the box, where Gyan was already moving. He took just one touch – sublime, subtle, superb – to backheel the ball into the path of Andre who, with a clearer sight of goal, applied a neat finish.
Had that goal remained the equaliser it was for a while, the Gyan assist – not quite Guti-esque, but classy enough in its own right – would have been appreciated a lot more. But, of course, the USA still found time to snatch a winner to beat Ghana on the third attempt on the world stage.
HARRISON AFFUL (VS. GERMANY; 2014)
He had sat out Ghana's aforementioned game against the Stars and Stripes, but Harrison Afful took his place on the right-flank, in the fixture that followed, against eventual champions Germany, where he left poor Benedikt Howedes feeling almost traumatised.
Ghana, again, fell behind first, before Ayew – again – drew his team level, his bald pate towering in a packed German defensive area to nod home.
And it was Afful who set him up, with a delightful cross delivered with just the right measure of height and bend to make Ghana's only headed goal in its World Cup history a true collector's item.
KWADWO ASAMOAH (VS. PORTUGAL; 2014)
And now – drumroll, please – to the pick of the bunch, and the reason this article was conceived in the first place.
Days after that encounter with Germany, Ghana faced Portugal and persisted with their now-annoying habit of conceding first.
True to form, however, they hit back, this time through Gyan. The skipper did his best by skipping into space, as his namesake served the most delicious trivela – better than Modric's, Gyan insists – to take out the entire Portuguese backline and dish out the chance on a plate, dripping with finesse.
It's another great piece of skill that dissolved in defeat – an especially bad one, courtesy of Cristiano Ronaldo's follow-up goal, that saw Ghana eliminated under a dark cloud.
But while the collective, overall failure reduced Asamoah's outside-of-the-foot pass to a mere footnote, so good was it that belated applause was always going to come at some point. Now, thanks to Modric's rendition, it has.