To be fair, and to be sure, Ghana has had worse starts to a run of Fifa World Cup qualifiers.
Still, Friday was only one fortuitous Mubarak Wakaso goal from probably being as bad a start as any the Black Stars have experienced over the years.
If the China-based midfielder's long-range strike — full credit to him for taking a chance from that far out, shades of Sulley Muntari and all — hadn't, somehow, slipped through Ethiopian goalkeeper Teklemariam Shanko's arms and legs, it would have left Ghana head coach Charles Akonnor with an awful lot of flak to deal with.
Even so, Akonnor won't get off easy. All evening, the only area where the Black Stars showed any real quality was in defence, but even that started to creak a little in the second half when the Ethiopians turned the screw.
Ghana's midfield was a largely functional one, equipped mainly to keep things tight rather than open them up. Much of that was down to the fact that the team was missing its chief creative spark, Ajax Amsterdam's Mohammed Kudus (out injured), but that excuse is hardly valid.
A nation as well-endowed as this one should be able to call on at least two equally able players for each position (Akonnor had Majeed Ashimeru on the bench, but probably decided the pitch wasn't green enough for the Anderlecht man's lovely feet). But even if Kudus — or Ashimeru, for that matter — were fielded and at his creative best, it's hard to see how all that ingenuity could have improved the score-line.
The last time Ghana hosted Ethiopia, at the start of the second tenure of Akonnor's predecessor, Kwasi Appiah, in June 2017, the Black Stars blasted five goals past them. That was when the country's most prolific scorer of all time, ageing Asamoah Gyan, could still be relied on, and when Raphael Dwamena was emerging as a bright prospect.
Neither is exactly the go-to man right now, but it's not like Ghana doesn't have viable alternatives; unfortunately, the lack of a menacing, effective No.9 is a headache Akonnor insists on having.
The stubborn persistence with Jordan Ayew as an attacking spearhead — when he's anything but that for his Premier League club, Crystal Palace — is dumbfounding, especially when there are options better-suited to the job description.
Kwame Opoku of USM Alger — a popular candidate for the role — has either been played out of position, played sparingly, or not played at all thus far in his young international career. Joel Fameyeh, the other notable contender, hasn't quite convinced or had enough opportunities to do so. Then there is the curiously overlooked Diawisie Taylor, top-scorer in the just-ended Ghana Premier League season — but that's a topic for another day.
Worse still, these glaring deficiencies haven't gone undetected — even to the untrained eye — during Ghana's last few games, yet Akonnor and his two assistant coaches can't seem to work out solutions.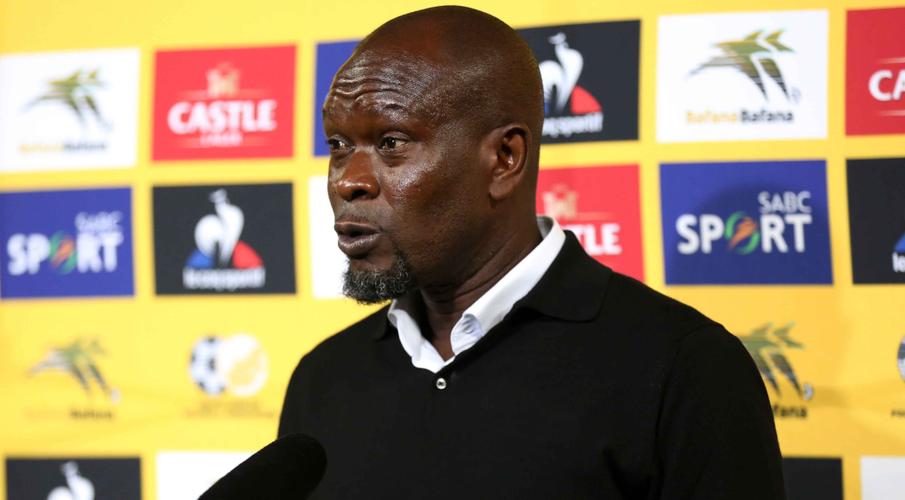 In a round of games that saw some of Ghana's major continental rivals thrive on home comforts and make bold opening arguments — from Nigeria beating Liberia 2-0 to reigning African champions Algeria handing out an 8-0 thrashing to Djibouti — the Black Stars missed out on a chance to do same, inspiring fear in none of their Group G mates.
Ghana's next opponents, South Africa on Monday, would look to exploit those shortcomings. The Black Stars are already at a significant disadvantage even before departing for Johannesburg, as Akonnor would only be armed with a significantly weakened squad; Hugo Broos, South Africa's Belgian trainer and winner of Afcon 2017 with Cameroon, must be rubbing his palms together in glee.
Should goals end up proving relevant in the final reckoning — as they well might — Ghana's worrying bluntness upfront might come back to bite, particularly if it becomes a recurring theme throughout the rest of the campaign.
Yaw Frimpong — Ink & Kicks