Ghana's quest to reach the 2022 FIFA World Cup is back on track, after Milovan Rajevac got his second spell off to a great start with two victories over Zimbabwe.
Six priceless points were picked, along with some noteworthy lessons that our writers at Ink & Kicks share below.
FOR RAJEVAC, THE FUTURE IS NOW
In the first of the two games, Rajevac handed the keys to the Black Stars attack to a trio of young men, two of them teenagers. 
To a considerable extent, they delivered. Mohammed Kudus got the early opener, while Abdul Fatawu Issahaku and Kamaldeen Sulemana contributed a lot to peppering the Zimbabwean defence, especially in the first half.
With the team's old guard gradually being phased out, members of the new school — led by Kudus (more on him later) — are expected to take on greater responsibility, and Rajevac's willingness to trust them from the off suggests the Serbian is already pondering the future.
PARTEY BRINGS MORE TO THE PARTY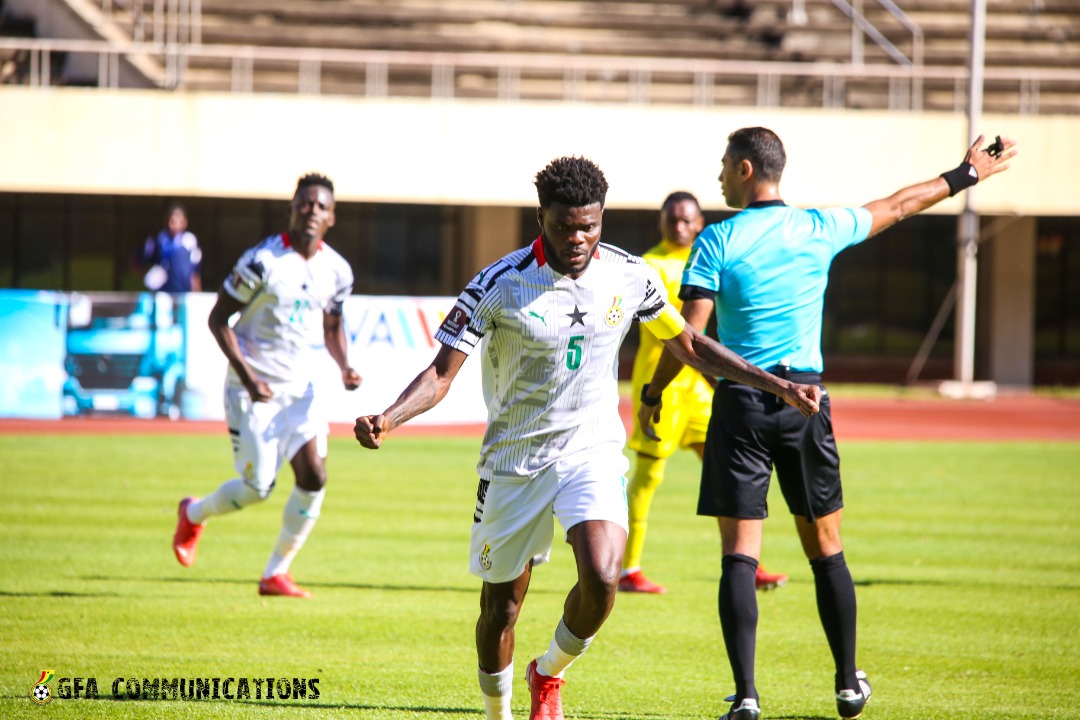 Thomas Partey's presence in the Ghana midfield is desirable, first and foremost, for the steel and structure that he offers. 
Against Zimbabwe, though, the Premier League star showed that he brings far more to the party when freed to take on attacking duties. We have always known, of course, that Partey carries the odd goal threat in his arsenal.
Two strikes — both collector's items, no less — in two games suggest, however, that he could be more of an asset farther up the pitch for Ghana than ever before, and especially at a time when the team's strikers aren't exactly banging 'em in.
Are you watching, Mikel Arteta?
DON'T TOUCH KUDUS
Kudus has had the 'next big thing' tag around his neck for sometime now (no disrespect to Kamaldeen and Issahaku) but, in both games against Zimbabwe, he played once more as though he felt no burden at all. 
Against a Warriors defence that just didn't have the legs or energy to deny Kudus the time and space he thrives on, the 21-year-old dazzled and inspired the Black Stars to all six points.
There will, of course, be tougher tests for the Ajax Amsterdam man, but this was another performance to be enjoyed. And as Kudus continues to burnish his growing reputation, the argument for the young man's 'untouchability' only gets more water-tight.
NO.1 OR NOT, WOLLACOTT IS HERE TO STAY
For a team trying to rebuild and rediscover its mojo, Ghanaians aren't unreasonable in expecting that additions to the Black Stars squad are plucked from reputable clubs and leagues. 
The call-up of Swindon Town's Joseph Wollacott didn't exactly tick that box, and even fewer would have expected this unheralded goalkeeper from England's fourth tier to walk straight into Rajevac's starting XI in place of the injured Richard Ofori, especially when known quantities were available.
But Wollacott more than justified the trust reposed in him against Zimbabwe, conceding just one goal across the two games, despite having to deal with a particularly dodgy pitch in the second. With Ofori struggling for form and fitness, Wollacott offers as good an alternative as any of the other options, even if only as a back-up.
GHANA STILL MISSING THE IDEAL STRIKER 
There was a time when Asamoah Gyan used to lead the line so well for Ghana. No matter how difficult a game was, the Black Stars were almost always certain to get a goal through the reliable 'Baby Jet'.
Those times are long gone. These days, Ghana lacks an out-and-out striker of that calibre, one who can play with his back to goal and exhibit an innate clinical ability in the box. Against Zimbabwe, Rajevac had to rely on the out-of-form Jordan Ayew and the novice Benjamin Tetteh, but neither striker managed to get on the score-sheet in either match; all four goals came from elsewhere on the pitch.
Ghana won both games, but the manner of victory on each occasion might have been a tad more convincing had a potent striker been involved. That, I believe, will be Rajevac's biggest headache.
Source: Ink & Kicks