The latest gameweek of the 2021/22 Ghana Premier League season thrilled but also taught us a few lessons, five of which Ink & Kicks highlights in our latest review.
MORE THAN TIME, BOADU DESERVES RESPECT
At Accra Hearts of Oak, the rope handed any new head coach is usually short, and it got increasingly shorter as the Phobians' wait for a first piece of major silverware since 2009 dragged from one year to another, from one decade into a second.
One would have thought, then, that the man who stopped that wait from getting any longer than the 12 years it eventually lasted — and in some style — would be afforded more patience than most Hearts coaches could reasonably hope for.
As Samuel Boadu, Hearts' Double-winning head coach from the 2020/21 season, has quickly realised, though, the club's demanding fans lengthen their rope for absolutely no-one. About three months after he oversaw the most successful season Hearts have had in recent memory, Boadu is being slated for the team's poor start to the new season.
It might, in fact, be — with three draws and a loss thus far — Hearts' worst start this century, and they are playing like anything but champions, but Boadu has certainly earned himself the time required to, if he can, turn things around. What Boadu deserves more than anything else, however, is greater respect than a considerable section of the fanbase seems willing to accord him right now.
Hearts were nothing — a hopeless, rudderless mess, if anything at all — when Boadu arrived earlier this year. He's the reason the club breathes so healthily once more, the one who has given them the license to believe again. Surely, Boadu hasn't suddenly gone dumb or clueless. Put some respect on his name, people.
RAIN, RAIN… GO AWAY?
Aduana and Medeama had begun the season with a limp, going into Gameweek 4; the latter had struggled so much that they'd found cause to fire the head coach they employed only months ago, while the former were smarting from a first home loss in five years (a chastening one, no less).
Both sought to get their respective campaigns back on track over the weekend, yet neither appeared to be doing a particularly good job of it until after the clouds let loose and both games were rained off.
A day later, when proceedings resumed, continuing where the teams left off, Aduana and Medeama turned up in inspired form, turning insipid draws into exhilarating victories. Aduana got four more goals in Dormaa-Ahenkro to beat Real Tamale United (RTU) 5-1; Tarkwa-based Medeama scored twice, defeating regional neighbours Karela United 2-0.
ENJOY ISSAHAKU WHILE HE'S HERE
Even before he first kicked a ball in the Premier League, there was hardly any doubt about the wealth of talent Abdul Fatawu Issahaku carried in those 17-year-old legs.
He had starred at the Africa U-20 Cup of Nations Ghana won earlier this year, claiming MVP honours, and then sparking something of a bidding war among top European clubs that saw him eventually captured by Sporting Lisbon.
He doesn't get to join the Portuguese outfit officially until next year, when he turns 18. To keep him active and occupied till then, Dreams FC have taken him on loan, ensuring that Issahaku gets to taste some top-level Ghanaian club football, even if his former club, Steadfast FC, failed to make it there themselves at the end of the last Division One League season.
The privilege, though, isn't just his; it's ours, too, as we're being treated to at least six months of the next big thing from these shores before Sporting finally pluck him. A brace against Accra Great Olympics over the weekend brought the young Ghana international up to a total of four goals — all sumptuous, each one a work of art — and already informs Dreams, along with the rest of us, of just what would be missed when he leaves.
OLYMPICS WILL SURVIVE AGAIN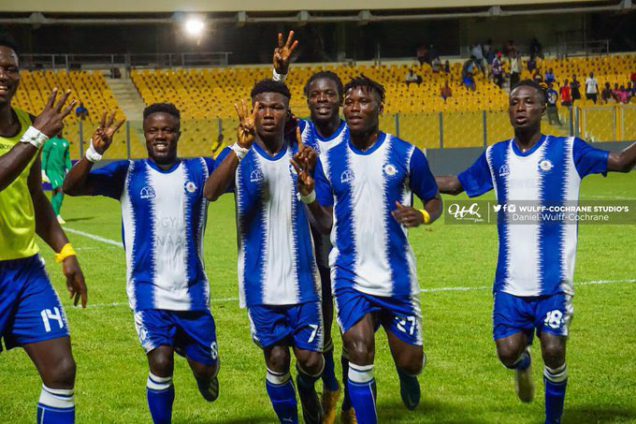 Sunday was exactly 17 years since Olympics were first relegated from the Ghanaian top-flight, and the Dade Boys marked the occasion with a statement that they're not sinking anytime soon.
Barely half an hour into their game against Dreams, Olympics found themselves 3-0 down, but they just couldn't bring themselves to throw in the towel. Two well-earned penalties helped drag them back into the contest, before Maxwell Abbey Quaye scored his second of the game to reclaim his place as the league's topscorer and, yes, seal the comeback.
We'd seen Olympics go in front in all three of their previous games this season, winning twice and coming away with one draw; many wondered, though, how they'd do if they ever went behind. In rousing themselves against Dreams to remain unbeaten (one of only two teams in the league with such a record), Annor Walker's charges have shown just how much fight they have in them.
There are some who might have felt that Olympics' impressive showing last season, given their recurring troubles in much of the last two decades, was an outlier. Well, here was a gentle reminder to the doubters: Oly are here to stay, at least for another season.
GOLD STARS ARE BACK TO EARTH, WHERE THEY BELONG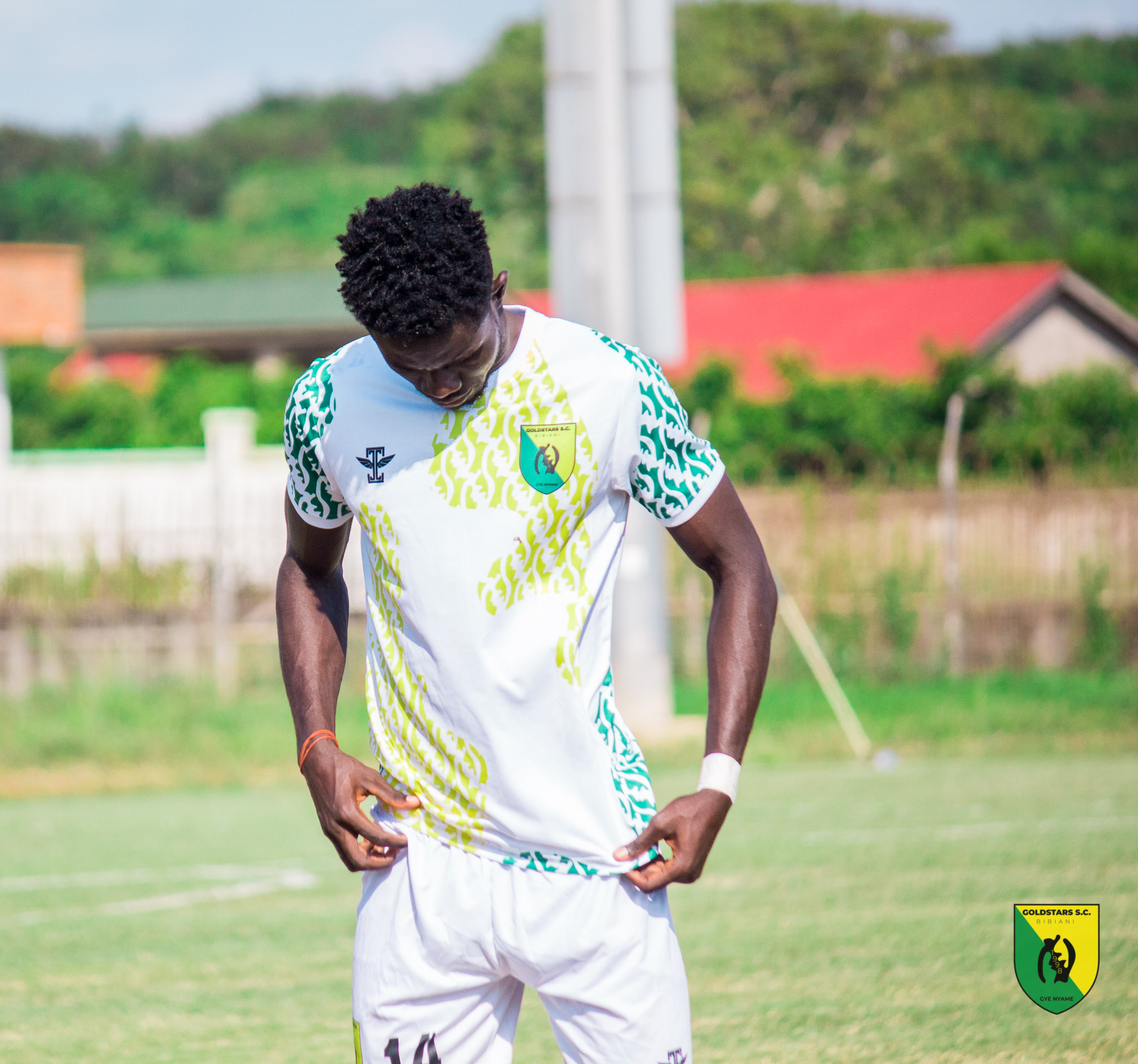 The start Bibiani Gold Stars had to the league season was far better than what anyone would expect of a newly-promoted side. Of the three clubs that gained admission to the league for this season, Gold Stars had the best of the first two gameweeks.
But after beating a former league champion on their debut, and holding a two-time FA Cup champion to a draw, they've now suffered successive losses — at home to Asante Kotoko, and now away to Elmina Sharks — and the high-flying newcomers are suddenly back to earth.
And maybe it is really to the earth that Gold Stars, nicknamed The Miners, belong. Now in the trenches, they can roll up the sleeves and dig deep, building a proper foundation for what should be a decent first season among the big boys.
Gold Stars have now won, drawn, and lost as many games as Accra Lions and RTU, the two other teams they arrived in the league with. It's no more than they deserve — for now.