The latest gameweek of the 2021/22 Ghana Premier League season thrilled but also taught us a few lessons, five of which Ink & Kicks highlights in our latest review.
KOTOKO'S CRACKS SHOW
For Kotoko fans, winning alone doesn't cut it. To them, the manner of achieving success matters just as much as the fact of doing so, so the promise of attacking football under new head coach Prosper Narteh Ogum has been well-received, especially as it saw Kotoko win four of their first five league games this season. Being constantly on the front foot, though, doesn't always guarantee joy; cracks, almost inevitably, would show up at the back, to the benefit of any cunning, efficient opponent.
Ahead of Gameweek 6, only Dreams FC — in Kotoko's first game of the season — had managed to exploit those weaknesses, but there had been several other occasions when Kotoko had had to rely on their last line of defence, Razak Abalora, to spare their blushes. Against King Faisal on Sunday, however, even Abalora couldn't limit the damage, with young Zubairu Ibrahim scoring a hat-trick to remember.
Kotoko fought back, to their credit, with Cameroonian import Georges Mfegue scoring his first goals for the club. Fighting back, though, isn't what Kotoko do (forget what their motto implies); they're, by nature, the aggressors. And while that role is best played on the front foot, it shouldn't be at the expense of defensive integrity.
OKAY, FAISAL; YOU HAVE OUR ATTENTION NOW
Nothing is decided six games into a 34-week league season, but you'd be a fool to think King Faisal are settling for anything less than a respectable finish after the roaring start they've had. They might have no designs on winning the league — head coach Nurudeen Amadu (more on him later) conceded as much post-match, even if such an admission places him in conflict with outspoken club owner Alhaji Grusah — but Faisal, clearly, haven't set their sights low.
They've recorded some of the most stunning results thus far, winning convincingly at Aduana's daunting Dormaa home and, over the weekend, shattering the unbeaten run of table-toppers and city rivals Asante Kotoko with an impressive 3-2 victory. We're not quite sure where all of this would end — and Faisal's fortunes in recent years certainly inspires, at best, the cautious brand of optimism — but it's nice to see Faisal punch above their weight. They mean business, don't they?
NURUDEEN AMADU'S UNDERSTATED GENIUS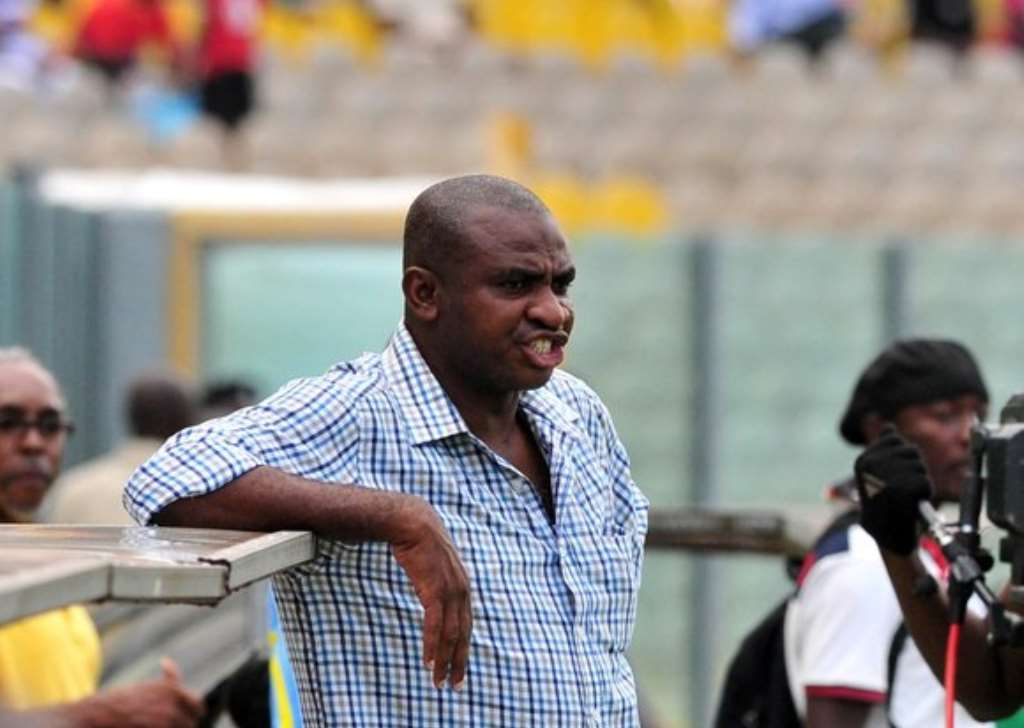 Nurudeen Amadu speaks well, but he doesn't speak a lot; and, surely, he doesn't get spoken of enough. Yet, in his own quiet way, Amadu has been the league's stand-out tactician across the last 13 games — stretching back to last season's home straight — of which seven have been won and just two lost (both to Berekum Chelsea, incidentally).
The first half of that run saw Faisal secure safety at the end of the 2020/21 campaign; now, they're joint-top of the table. Amadu comes up with a plan for each opponent, rather than adopt a single template that could easily get predictable and quickly figured out. Conscious of his team's limitations against more formidable opposition, Amadu does well to transform those seeming weaknesses into strengths, maximising them.
Against Kotoko, whose advantage on the ball Amadu later conceded that he knew his team "can't match," the plan was to "keep our organisation and hit them on the run". And that was done to perfection, with Faisal ultimately outscoring the Porcupine Warriors — doing so, even more impressively, without the player who, hitherto, had top-scored for them this season. You only get that from quality coaching, nothing else.
ADUANA CONTINUE RECOVERY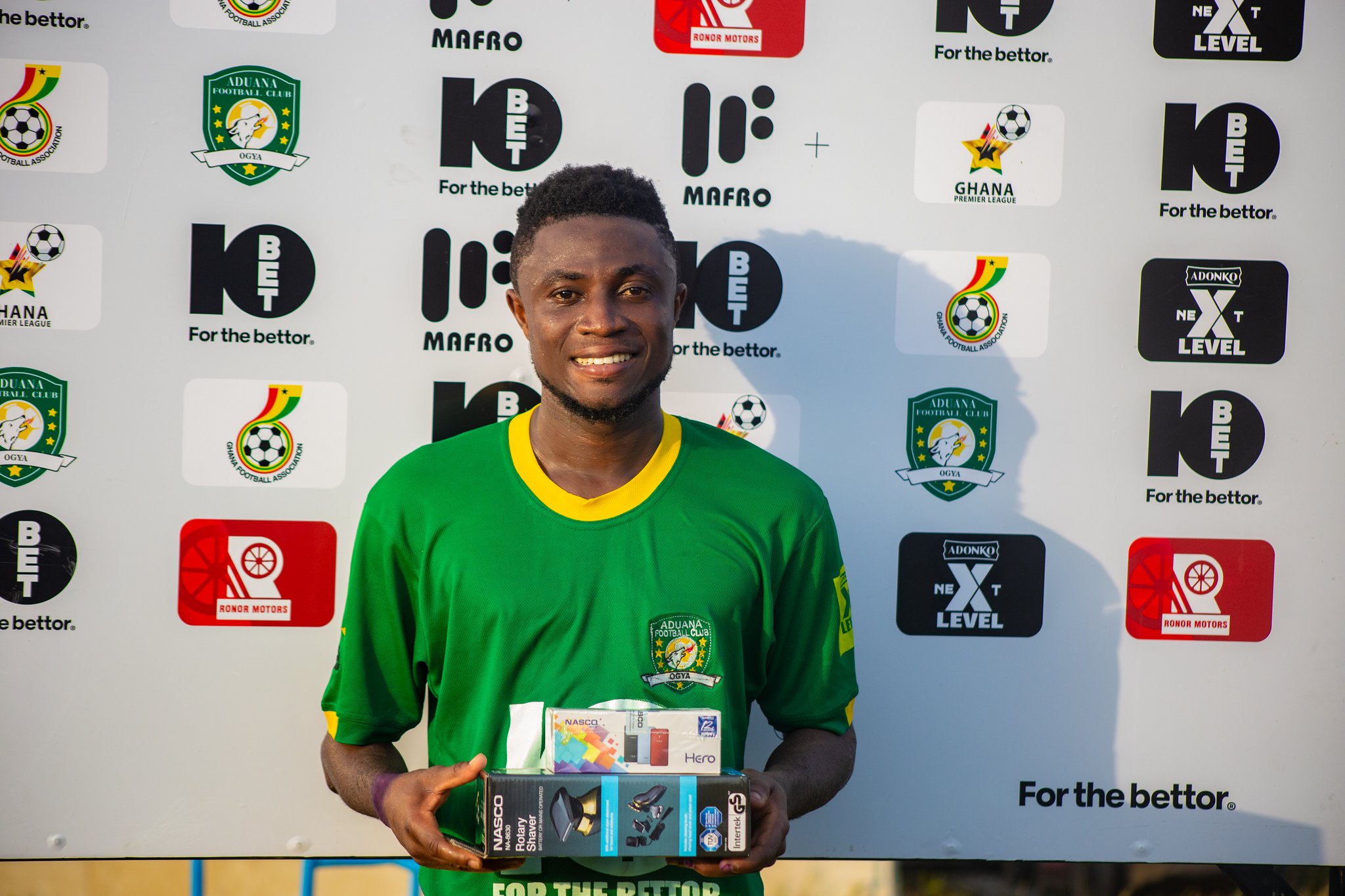 With just two points from their opening three games, including the aforementioned shock home defeat to Faisal, alarm bells were already going off in the Aduana camp. All that has quietened, however, with three wins from the next three games. And all seems well, too, with new signings like Emmanuel Gyamfi hitting the ground running, and the old guard still proving reliable. Order has been restored to Dormaa, with head coach Asare Bediako appearing to have achieved a fine consistency — the sort Aduana didn't quite have enough of last season — and things, presently, are looking up for the two-time champions.
ACCRA LIONS 🤝 ELMINA SHARKS
As if playing out a draw in the season opener back in October wasn't enough, Accra Lions and Elmina Sharks have since gone on to deliver results perfectly in sync in subsequent matches: both lost in Gameweeks 2, 3 and 5, also winning their respective fourth and sixth fixtures. Even better, the two teams have recorded the same figure — -4 — in the league table's 'goal difference' column!