Some 250 months after the lights went out on the Super Clash, they came back on.
The last time Accra Hearts of Oak and Asante Kotoko had contested a game that kicked off after sunset – at this same venue, coincidentally – the outcome was a 2-1 win for the Phobians, a footnote to the most tragic episode yet in the history of this intense rivalry.
One-hundred-and-twenty-seven of the spectators who turned up at the Accra Sports Stadium for that game, on May 9, 2001, returned stiff and cold – dead, to put it rather explicitly – as victims of Africa's worst-ever sporting disaster.
There are some who could almost swear that, on nights like this one, the 'ghosts' of the perished return to haunt this cavernous edifice with their spooky presence; it's impossible to convince me, though, of the existence of ghosts, much less of their ability to make it to the stadium (no, not even from the military cemetery just across the street).
What I have absolutely no doubt about, however, is the fact that this was just the sort of evening that football fans – either side of this steep, sharp divide – have long pined for. And there was plenty of evidence, even with many seats left unfilled, to back that belief. The atmosphere, painted by spectators that gathered as the rain-clouds dissipated, provided a colorful backdrop to the action unfolding on the pitch.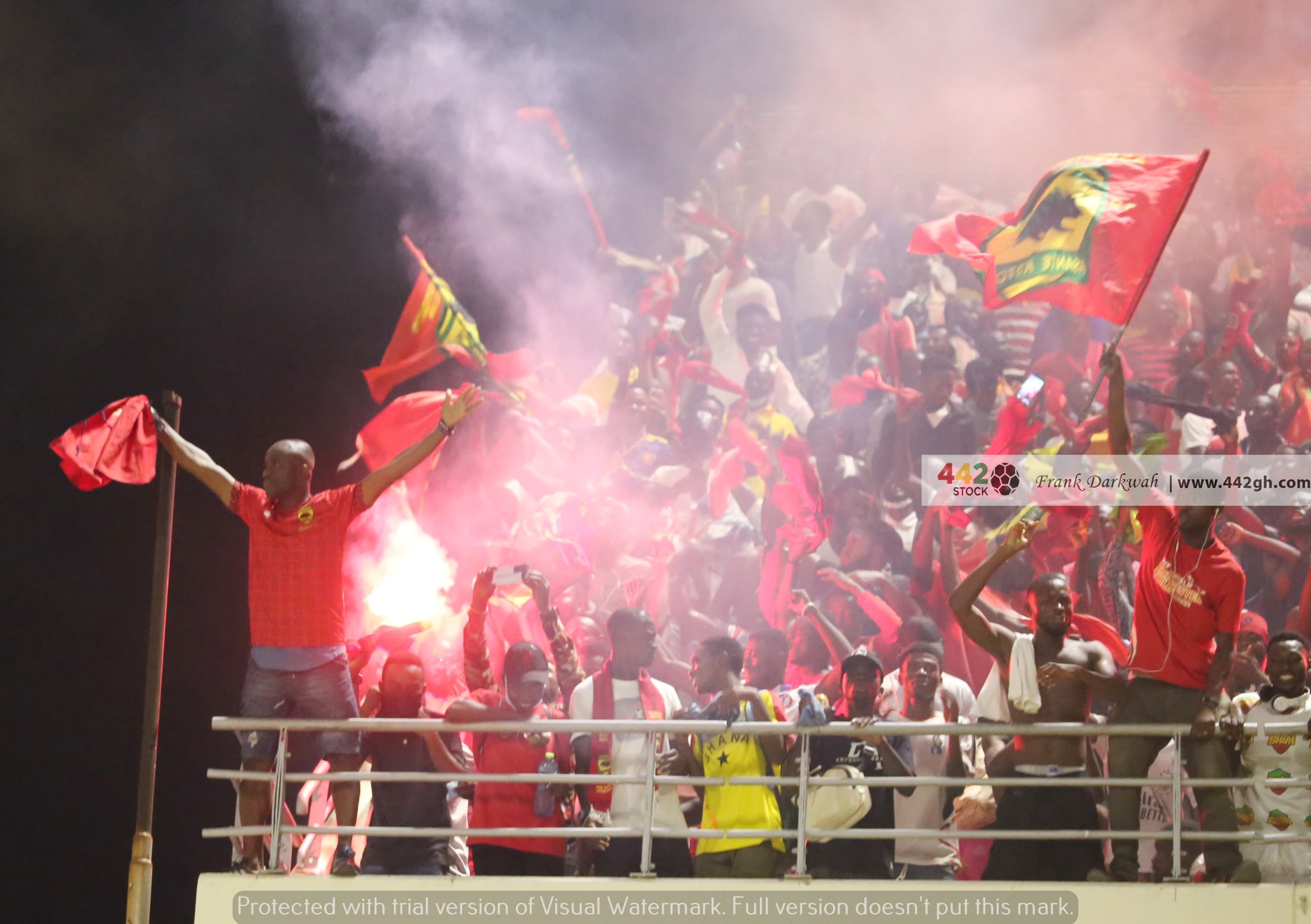 Holding out flares (especially in the section of the terraces populated by the away supporters) and the flashlights on their phones, the excited faithful created the sort of scenery and ambience that you only get to experience when the sun goes down.
There is something about night-time football, something enthralling and enchanting, something that has been missing from this fixture for over two decades. On Friday, illuminated by the towering floodlights of the Accra Sports Stadium, that lost element resurfaced, twinkling like freshly-mined diamond.
Not quite a fortnight prior, these two teams met on this very pitch for an outstanding league game that started and finished while there was still enough daylight. And while that game – goalless, it ended – was quite a treat, the stakes unarguably higher, the latest occasion felt especially special.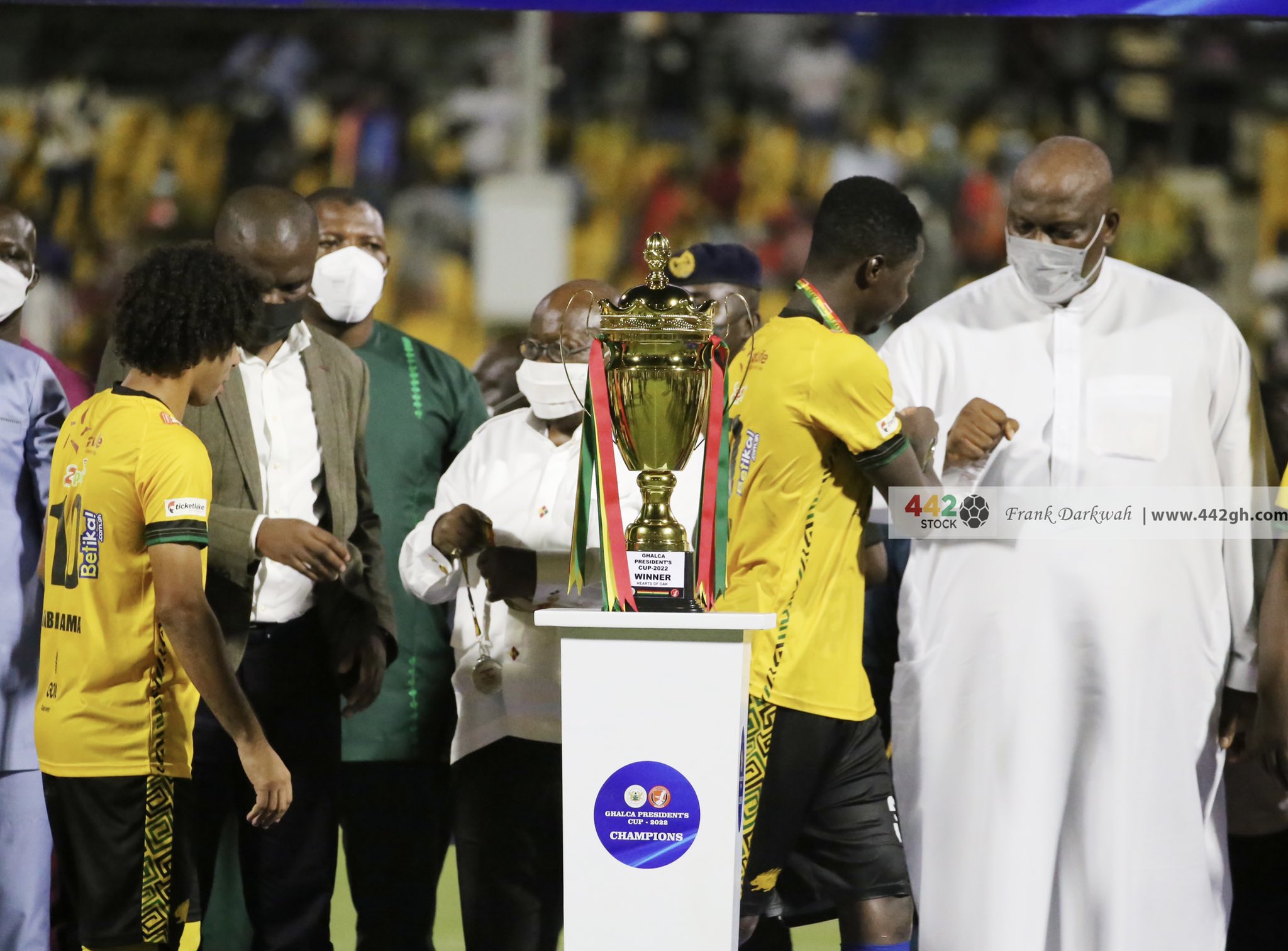 In the presence of the Ghanaian president, Nana Addo Dankwa Akufo-Addo, in whose honour the game was taking place, Hearts and Kotoko served a classic, the first half of which was as cagey as the action that had transpired in the aforementioned league meeting.
This time, though, there would be goals, and Hearts got the first not long after the break, Daniel Afriyie Barnieh rifling in a shot from the edge of the box past Kotoko goalkeeper Ibrahim Danlad.
The last time Hearts beat the Porcupine Warriors, Barnieh – who, before joining Hearts, had a failed trial at Kotoko – got the decisive strike, but he'd be denied that distinction this time; first by Kotoko's Samuel Boateng, who got the visitors level 27 minutes later.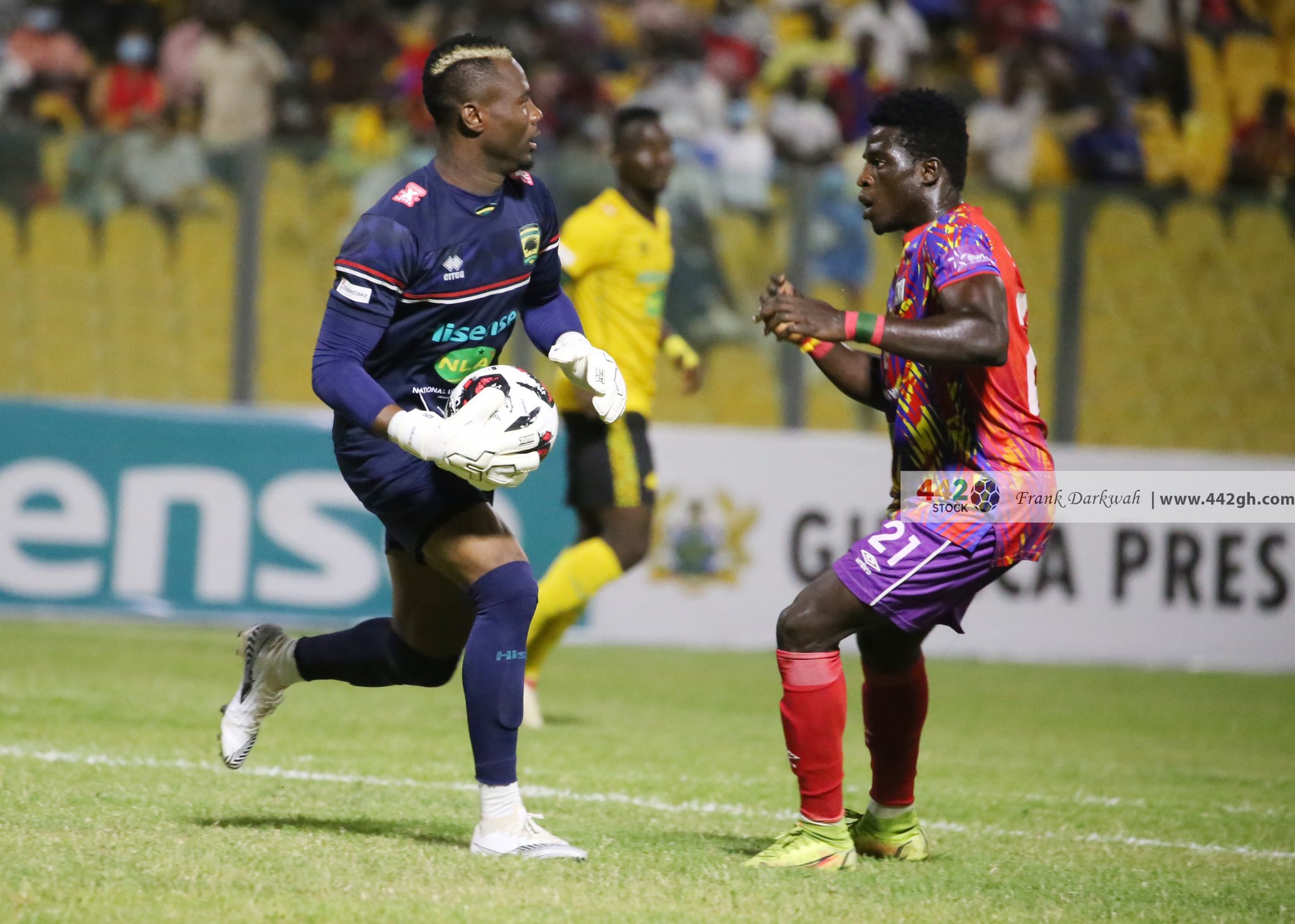 That goal, handed on a platter by the Hearts defence, breathed life into a Kotoko team that had lacked bite. Dr. Prosper Narteh Ogum's charges sensed a second goal – the winner, surely – was there to be grabbed, and laid siege to the Hearts' area.
From one of those raids, as regulation time entered its final seconds, Hearts turned over possession and speedy substitute Patrick Razak – himself a matchwinner against Kotoko a few of years ago – broke the other way, eating up yard after yard of grass to set up a confrontation with Danlad, the only opponent with a chance of stopping what seemed an inevitable conclusion.
Only that, with Razak, there is no such thing as an inevitability in such situations; you're never quite sure what you're getting from him at the end of a move – a good finish or something much less decent, with the latter being the more frequent outcome.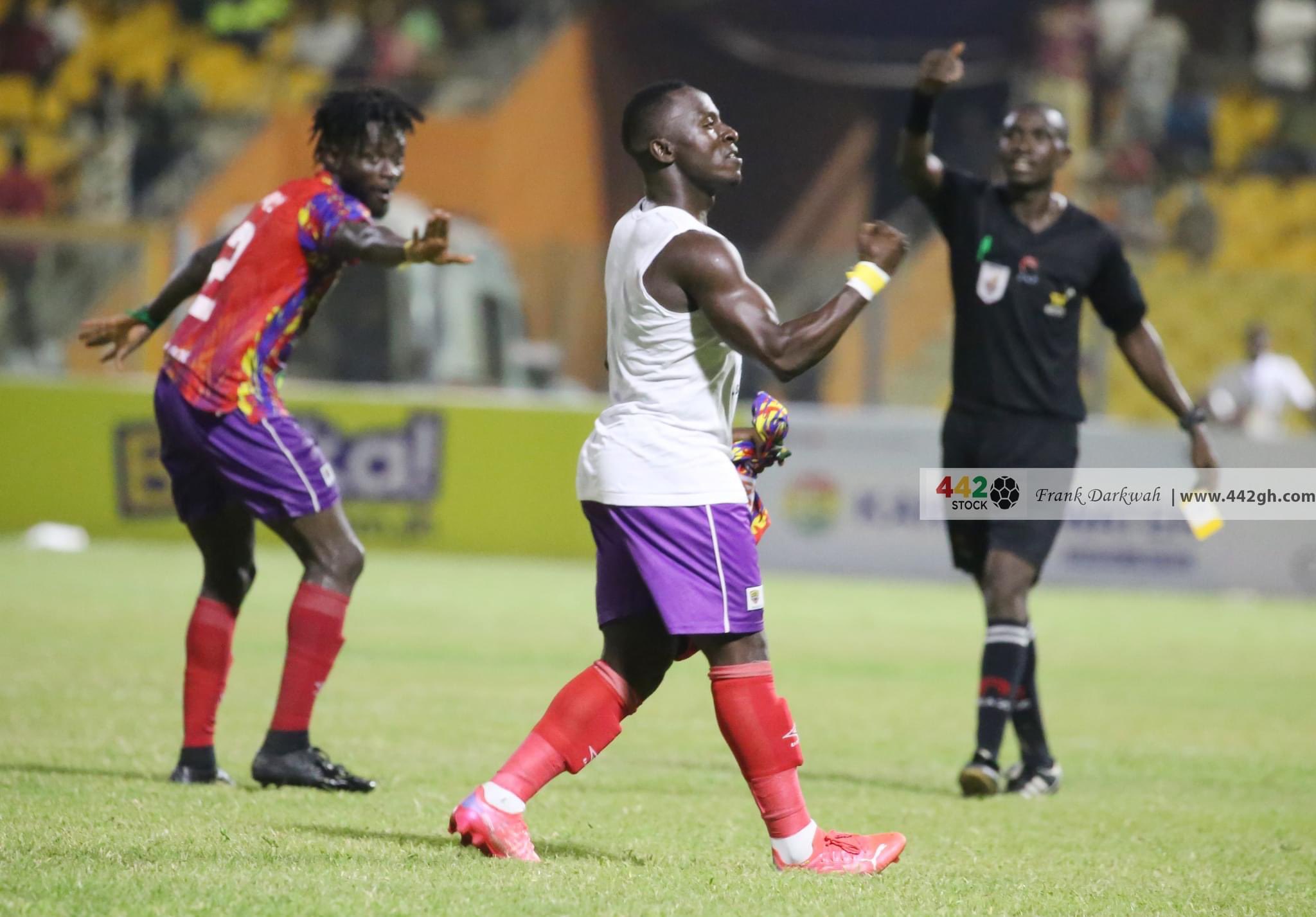 This time, though, Razak dug deep to find enough supplies of composure not to fluff his lines, rounding the goalkeeper before stroking the ball home.
For a player vilified by the fans for his struggles earlier this term, then falling out with the head coach and reportedly on his way out of the club, this was a moment of redemption. The forgotten man, at least for one evening, had become the main man.
You could understand, then, why Razak temporarily lost his shirt – and his mind – in celebration. But he certainly wasn't the only one to whom this triumph meant a lot; just see how Sulley Muntari, the 37-year-old veteran who has won some of the biggest prizes in club football, stared at this trinket, as though it were the most valuable piece of silverware in his collection!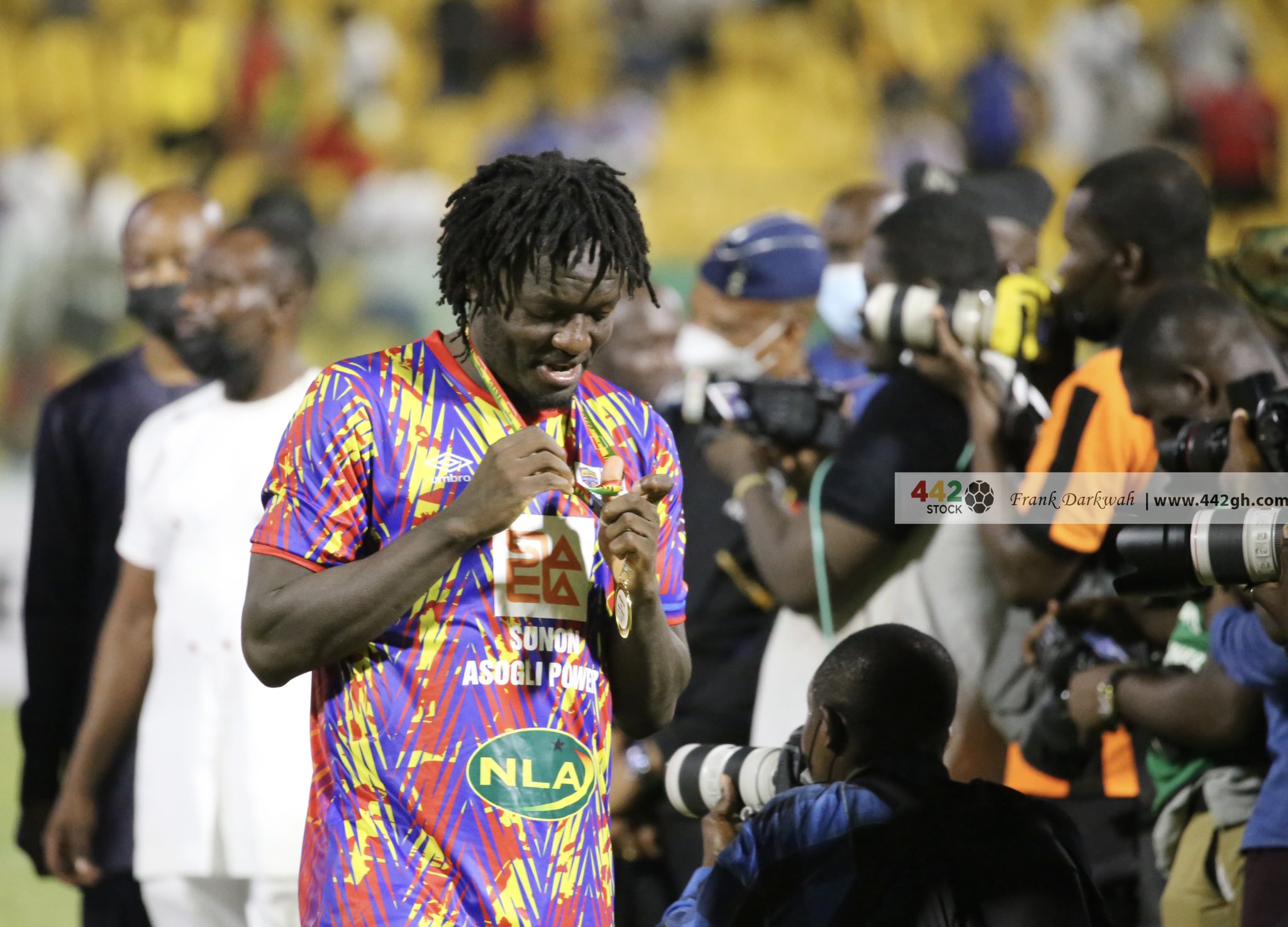 The President's Cup may well be the only laurel that Hearts – all but deposed by Kotoko as league champions, and still some way off completing a successful defence of their FA Cup crown – would win this season, a silver lining in an otherwise gloomy campaign.
They're right, then, to savour it for all it's worth, and maybe coach Samuel Boadu would also be able to milk this success to inspire his team to better their present lot.
On the forlorn faces of the vanquished, too, it was obvious just how much victory would have meant. Kotoko are league champions-elect – I know, there are still many games to go before the season ends, but are there any doubts? – yet this domestic bauble would have been of more than just ornamental value.
This fixture, clearly, matters even on occasions when it barely should. And under the lights, on this night of nights, it certainly gleamed in all its glory.