Let's get it right: Accra Hearts of Oak didn't just lose to WAC, the Moroccan outfit, on Sunday.
They were, more accurately, battered beyond redemption and bruised beyond recognition. There wasn't much of a spine to hold up Hearts' defence as it was relentlessly marauded by the WAC attack. Upfront, too, the travellers looked clueless, with Kofi Kordzi cutting a lonely, forlorn figure and Patrick Razak's late goal feeling like a rather unsatisfactory consolation — if, indeed, it was any consolation at all.
Under the bright lights of the Mohamed V Stadium, Hearts' credentials were examined like never before in the eight-month tenure of head coach Samuel Boadu, its flaws laid bare in a manner hitherto unseen.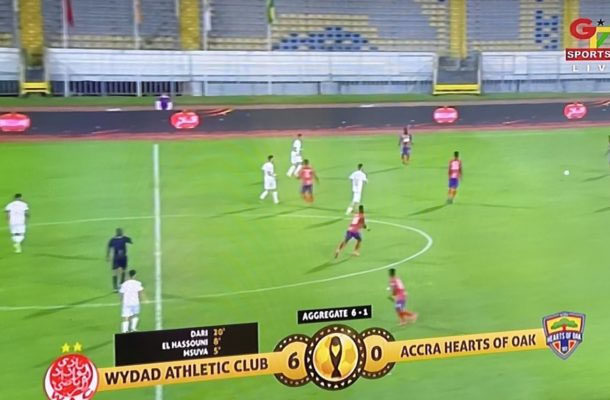 Boadu, bright as he usually is, had no answers here — even if he might feel entitled to some credit for keeping the scoreline just a bit, er, respectable, following the introductions of Razak and Agyenim Boateng at either end of the pitch.
The 6-1 thumping — 6-2 on aggregate — that saw Hearts kicked out of the CAF Champions League, down into the CAF Confederation Cup, is the last thing Boadu needs at this point; a week to the start of the new Premier League season, and especially considering the intensity of their first seven games.
It's hard to think of a time when any team in the Ghanaian top-flight — never mind the reigning champions — had such a testing stretch of opening fixtures. Boadu's side would be presented with, not a red carpet, but an early reminder that they're the team in the cross-hairs of the other 17.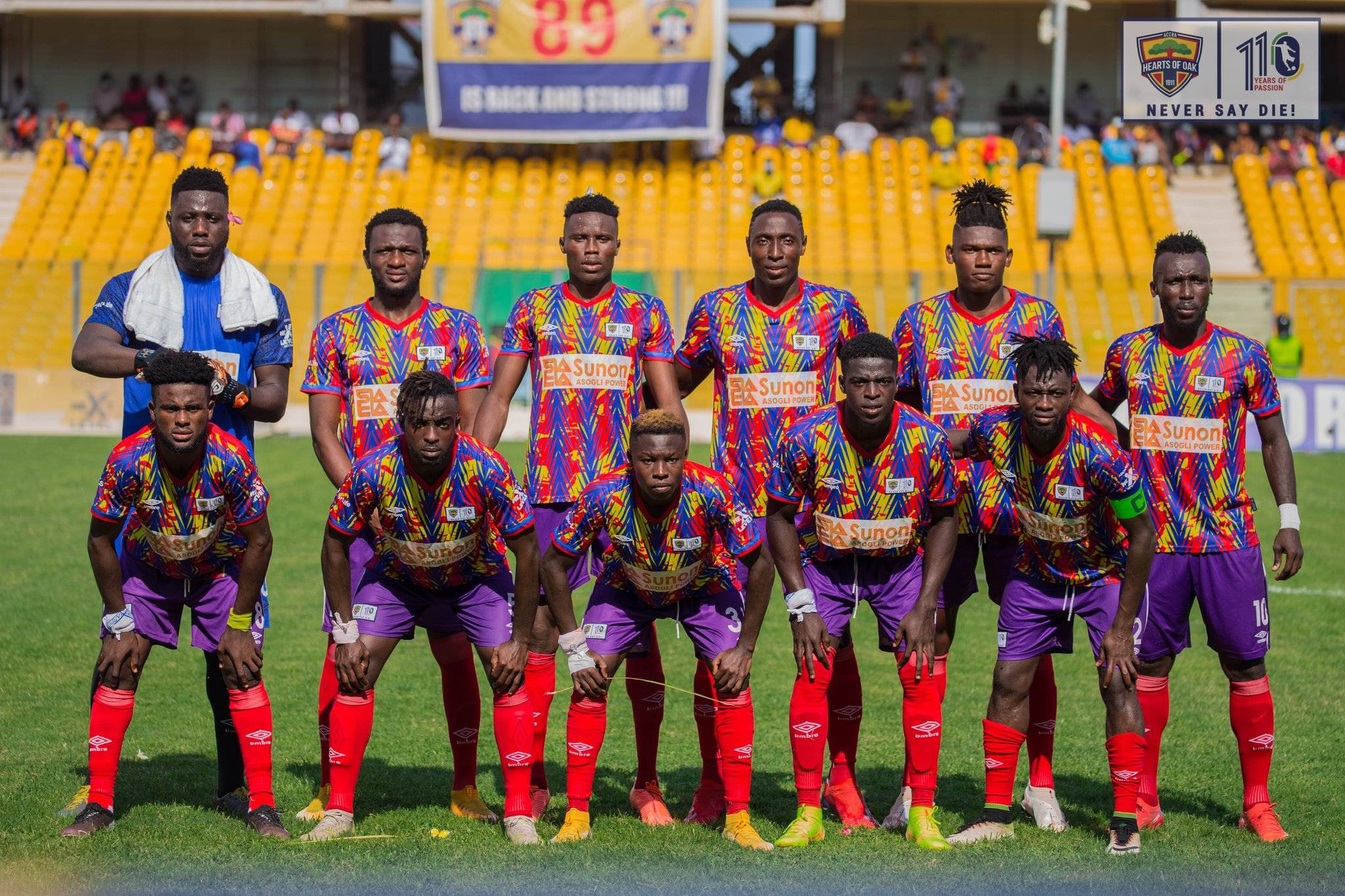 Four of Hearts' first six games are against some of the division's most successful clubs in the last decade; Legon Cities (champions, as Wa All Stars, in 2016), Aduana Stars (champions in 2009/10 and 2017), Ashanti Gold (champions in 2015), and Berekum Chelsea (champions in 2010/11).
The exceptions in that sequence of games are WAFA, the club that finished second in 2017 and third in 2020/21, and Medeama, FA Cup winners of 2013 and 2015; the former is the last domestic team to beat Hearts in a competitive game, and there's no love lost between the Phobians and the latter in recent months.
And then… well, it only gets harder.
Rather than a deserved breather at the end of this punishing sequence of matches, Gameweek 7 will pit Hearts against their biggest adversary of them all, Asante Kotoko — also known as the side that Hearts ultimately, and directly, pipped to the league title last time around.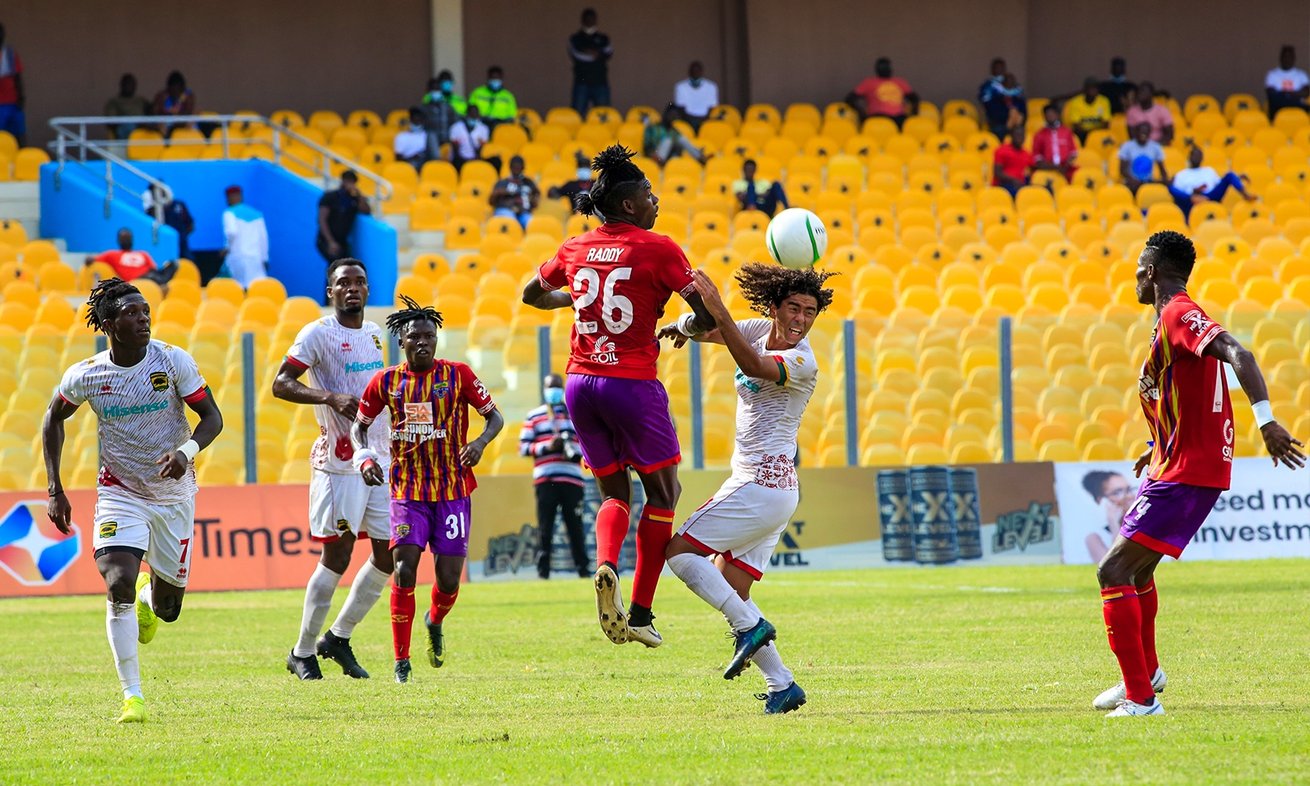 Expect the Porcupine Warriors, armed with a new technical bench and an overhauled playing body, to be back with a vengeance when the two teams take in the season's first 'Super Clash' in Accra.
In all, Hearts would be playing every club to have won the league since 1980 — themselves aside, that is — and two of the five sides whose FA Cup triumphs (since 2011) preceded Hearts' own earlier this year.
That battery of tests could potentially drain Boadu and his charges of the little juice left in them after the weekend's debacle. Things wouldn't necessarily fall apart for Boadu and his team — he's too intelligent a coach and they're too well-drilled and close-knit a unit for that to happen — but the psychological blow, even if only in the short-term, would be inevitable.
Hearts were already the team everyone wanted a piece of, and if any of their challengers sought a chink in what had seemed a pretty solid and formidable armour, WAC pointed out a few — and that, in the aftermath of the Casablanca massacre, could be Boadu's real headache.
Yaw Frimpong — Ink & Kicks