Accra Hearts of Oak broke the Internet earlier this week with the announcement of the club's acquisition of Sulley Muntari, one of the most accomplished footballers in the Ghanaian game's modern history.
Muntari had already spent time training with Hearts, but now he joins them officially, on a year's deal. The transfer is reminiscent of that which took Asamoah Gyan — one of Muntari's contemporaries — to another Ghana Premier League side, Legon Cities, last year.
That spell didn't go half as well as either party anticipated, however, due to a variety of factors, and skeptics believe a similar tale might be told by the end of Muntari's stint as a Phobian.
Ink & Kicks' writers debate the subject.
WELCOME TO GYAN 2.0
The arrival of Sulley Muntari has rightly sparked fanfare, but this transfer has shades of Asamoah Gyan's short-lived, ultimately fruitless marriage with Legon Cities written all over it.
Muntari has had a great career and the arrival of a European champion will certainly give the Phobians a huge psychological lift. Financially, too, Muntari's image is massive enough to help improve the club's commercial fortunes, if Hearts are able to milk it right.
But that's all there is to it.
In discussing what Muntari will actually contribute on the pitch, there isn't much that could be said to justify his signing. This is a player whose best years are clearly now behind him and, if anything, he's only likely to be an expensive problem for Samuel Boadu (remember how Hearts' Laryea Kingson experiment ended?).
The man turns 38 this year and hasn't played active football since 2019, and while Hearts may currently be struggling to reach the heights of last season, they still boast a pretty solid team, albeit one adjusting to the loss of key members of 2021's Double-winning side.
Boadu's work of reinvigorating his charges is already hard enough, but it gets arguably more complicated with Muntari's arrival. Unless he intends to assign a bit-part role to this marquee figure, Boadu will be forced to move things around just to find a place for him; that, in turn, has the potential to stifle the growth of younger players counting on meritocracy to stake a claim for starting berths.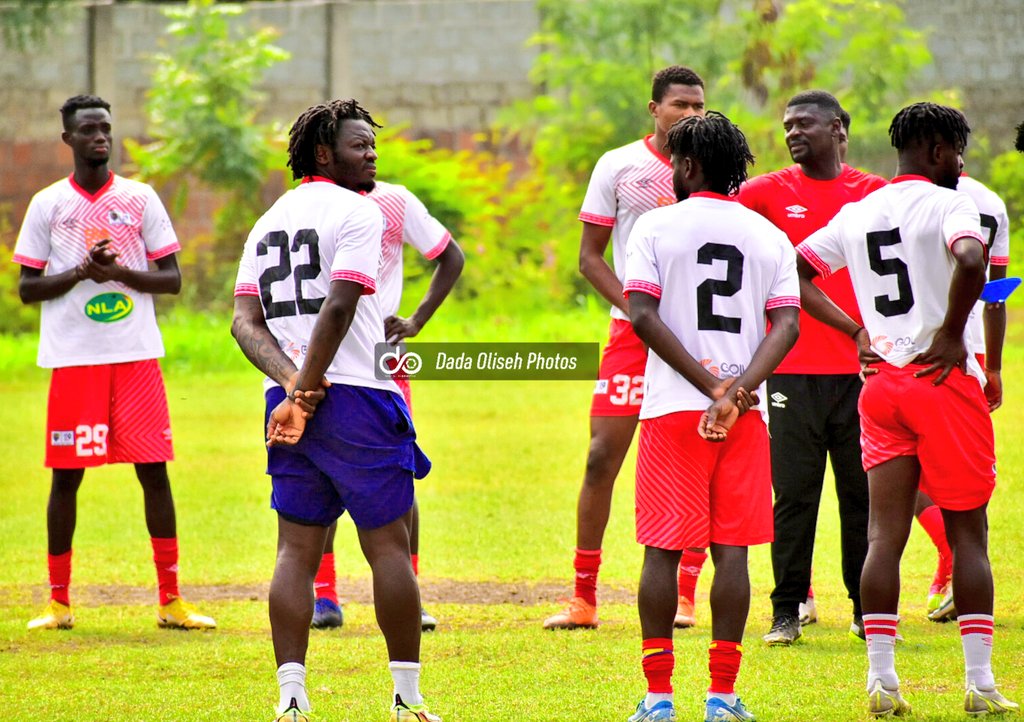 And there's that bit about Muntari's well-documented flashes of indiscipline, too, which tend to come up even when he's dealing with superiors, and which could easily turn a man who's ordinarily an invaluable asset into a real handful.
Managing that ego — or massaging it, if need be — might be a task too arduous for Boadu, especially if it becomes apparent that Muntari lacks the fitness to play as often as he would like.
Considering all that, then, it's hard to argue that Muntari is worth the trouble.
***
HERE COMES THE GAME-CHANGER
At the ripe old age of 37, there isn't much of note that Sulley Muntari hasn't already achieved in a stellar career.
A one-time UEFA Champions League winner who has also collected domestic laurels in England and Italy — where Muntari shone in his prime — the midfielder's mentality remains elite, even if he has been out of the game and hasn't won anything in a while.
Ultimately, that would be the biggest benefit that Muntari offers Hearts, and the capital-based outfit could certainly do with that right now.
Hearts made a clean sweep of all domestic prizes last term, but it appears they've now lost that winning streak. They find themselves 10 points off the top of the Ghana Premier League table almost halfway through the campaign, despite still boasting considerable quality on the pitch.
He might not play a lot, but the very presence of the ex-Inter Milan man and the characteristic combativeness of his that even age hasn't blunted should help bring the best out of his younger teammates.
Unlike Asamoah Gyan at Legon Cities, Hearts likely wouldn't have to sweat over Muntari's fitness too often, as he appears to be in generally better shape and doesn't have as poor a record with injury.
Muntari would also be surrounded by better players than Gyan enjoyed, facilitating his role as an elder statesman in a dressing room that is already quite settled, rather than be burdened by the responsibility of being the face of a fledgling, frenzied experiment.
And in terms of maximising the massive brand potential of Muntari, expect Hearts — whose own brand is some 110 years in the making — to reap more dividends than the less-established Cities did from 'Project Gyan'.
Source: Ink & Kicks