Home — it's where we all end up after our wanderings, isn't it?
This summer, after 20 years away, Italian goalkeeper Gianluigi Buffon has returned to Parma, the club he first called home. It was there that he broke through as an exciting teenager in the mid-nineties, as would be recalled by those old enough to have memories of it, beginning a career that would see him reach the greatest heights a goalkeeper's gloves could ever touch.
In order to fulfill his enormous potential, Buffon had to launch himself off Parma's modest platform — but he never strayed too far.
The club with which he'd spend the most significant (and most successful) part of that period was the mighty Juventus which, just like Parma, is based in northern Italy. And when, for one odd year, Buffon opted for foreign adventures, he only moved further north, just across the border, to France's Paris Saint-Germain — before retracing his steps to Juventus and now, perhaps finally, Parma.
For Kevin-Prince Boateng, another big name who has found his way home, the journey has been longer and more winding, taking him through five countries and six divisions.
Boateng has played for all sorts of clubs: those accustomed to challenging for the biggest prizes, those seeking to join those accustomed to challenging for the biggest prizes, those battling to maintain their top-flight status, and others battling to secure top-flight status.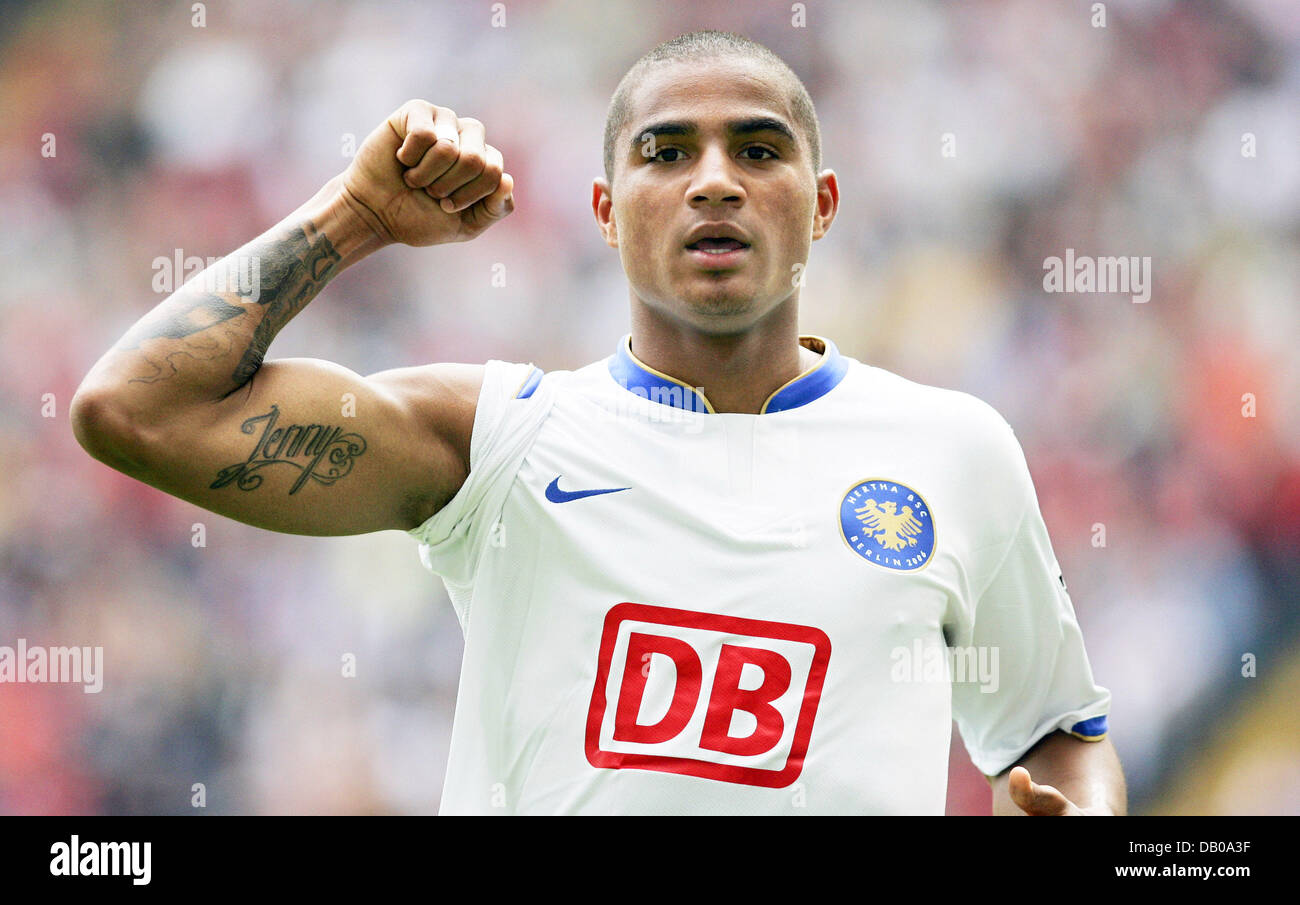 He has shared a dressing room with Ronaldinho and Lionel Messi, and with Christian Gytkjaer and Mattia Finotto (you probably don't know these two, but that's fine). The only disappointment, perhaps, is that Boateng has collected only a few pieces of silverware — far fewer, certainly, than the well-decorated Buffon — at his various stops, but he more than makes up for that with a whole album of memories.
Now, though, like Buffon, Boateng is back where it started — Berlin, Germany, for him.
As Buffon leaves one 'Old Lady' (La Vecchia Signora, as Juventus are known), Boateng joins another 'Old Lady' (Die Alte Dame, as Hertha are known). It isn't the first time he is returning to play in Germany since leaving Hertha. Boateng has already been back three times — with Borussia Dortmund (2009), Schalke 04 (2013-15), and Eintracht Frankfurt (2017/18) — but at different stages of his career.
But he is going to enjoy this one most, for the simple reason that Hertha is where his roots are, the club he played for — and left — as a boy all those years ago. He returns as a man, however, and Boateng has no doubts where much of that growing-up happened.
"I became a man during my [first] time in Milan," he tells Hertha's website.
"I realised what it meant to be a professional footballer. If I hadn't, I wouldn't have played a single minute in that team full of absolute superstars. I became a key player there and won my first major trophy as well.
"There were a lot of family men and married men in that squad and I learnt from them how to have a stable life outside of football."
Trust Boateng when he says he's matured — "I was wild when I was young," he concedes — and shed the exuberance and excesses of his youth.
From "all kinds of players" — some more than others, admittedly — he has met along the way, Boateng has picked lessons: from Zlatan Ibrahimovic, "what it means to be a professional"; from Andrea Pirlo, how to be "calmer on the ball"; from Messi, not much ("you'll never reach his level!"); and just as little from Mario Balotelli as from the great Argentine (albeit for altogether different reasons).
If there is one thing he hasn't lost, though, it's the brashness.
"We all know," he brags, ever so slightly, "that I'm not a normal player."
Uh-huh… 🙄
"I bring a certain hype and glamour with me because I've had a good career and I'm known as an eccentric guy."
Still, Boateng would hope to play the role of an elder statesman in the Hertha dressing room, helping trim the rough edges of his younger colleagues — just not the egoistic parts, unsurprisingly.
"They should be confident and brash," Boateng says, explaining what his approach to mentoring would be, "but still all know what the badge on the chest means."
Ah, yes, the badge-on-the-chest thingy!
Boateng, apparently, has taken it a bit too literally, having found a patch of clear skin — a rarity on that heavily inked body of his — into which he has burned Hertha's badge.
"It really hurt a lot," he admits about the tattooing procedure.
"But it's a symbol of my connection to Hertha. It was just fate that that spot was still free. After all, everything happens for a reason. The tattoo shows that this club and this city are my home."
Hertha, in a footballing context, has always been synonymous with Berlin. And while it probably still is, another club, Union, is now the city's leading light. In their very first Bundesliga season, 2019/20, Union tied Hertha for points; in the next, the former finished seventh and were rewarded with a ticket to the maiden Uefa Europa Conference League. Fifteen points behind, Hertha flirted with relegation all season and only narrowly escaped in the end.
It's a relatively new rivalry — and not a very keen one right now — but Boateng doesn't seem to think much of it.
"I'm going to be honest, it's a bit overhyped for me. A derby grows over years. They've got their fame now and you have to respect their performances.
"But Hertha is Hertha and we've been ahead of them for decades. We don't have to be intimidated by them. All clubs have highs and lows. Berlin is still blue and white and will remain that way."
But even he — a Herthaner through and through — can't deny that Union have the edge now, and that Hertha have ground to cover to overtake or, at least, catch up. That, though, is a charge Boateng believes he's well-equipped enough to help lead, even if he admits the team would be running on more youthful legs.
"I haven't come to Hertha as Prince Boateng the diva and superstar, who needs to play every single game," he says.
"If the coach picks me, then I'll play. If he doesn't, then I want to help the young players. We've got several young, talented lads who I want to help develop. I think they will respect me enough to listen to me and follow what I do. Pál [Dárdai] knows he can trust me and then I can help the players head in the right direction."
The aforementioned Pál is Boateng's old pal, a former Hertha teammate who now trains the side, and who would be counting on the 34-year-old's experience for as long as possible.
The nomadic nature of his career thus far suggests that wouldn't be very long, but Boateng insists he's done wandering.
"This will definitely be my last stop," he told Bild. "I don't know how long it will take, but it will be enough."
For Boateng, then, home — Hertha — isn't just where the heart is; it's also likely where the end would be.
Yaw Frimpong — Ink & Kicks