Mubarak Wakaso, clearly, enjoys being a Black Star.
Not that he is new to the life, of course; the midfielder has been at it since October 2012, when he made his senior Ghana debut. A little over half-a-century of appearances later, Wakaso has lost little of the zeal and passion stirred up by being in the national camp.
His latest training sessions with the Black Stars, however, have been in the company of many unfamiliar faces. In February, head coach Charles Akonnor named a fully domestic squad to begin preparations for Ghana's upcoming pair of 2022 Africa Cup of Nations qualifiers.
That 32-man list was trimmed to 26, with two foreign-based internationals — Wakaso and Emmanuel Boateng — included. Both players ply their club trade in China, and have more experience with the senior national team than all their current teammates combined.
Watching the squad train together, though, you wouldn't know it. Wakaso, especially, appears to have bonded so well that he took to his Twitter time-line to wish the local guys the best of fortunes as they return to their clubs ahead of the weekend's round of Ghana Premier League games.
And that, for a while, got me thinking: could Wakaso join them in the Ghanaian top-flight someday soon?
He wouldn't be the first to stage a comeback to where it all began. The league has seen a number of returnees in recent years, the most prominent being legendary former Stars skipper Asamoah Gyan (Gladson Awako, of Accra Great Olympics, is another noteworthy example).
Gyan signed for nouveau-riche Legon Cities just before the 2020/21 campaign started, and while it hasn't exactly been a success story (fitness issues have limited his involvement and, thus, impact), the former Sunderland striker's decision should encourage others to return, too – Wakaso, for instance.
Since leaving Ashanti Gold in 2008, the 30-year-old has traveled the world, playing in five countries on two continents. With his current employers, Jiangsu FC, Wakaso won the Chinese Super League — his first piece of silverware since bagging league and cup medals during a loan stint with Scotland's Celtic – last year.
That was only four months ago, but Jiangsu — a club that, in its prime, lured Ramires from Chelsea, poached Alex Teixeira at the expense of Liverpool, hired Fabio Capello as manager, and almost reeled in Gareth Bale from Real Madrid — finds itself in dire straits.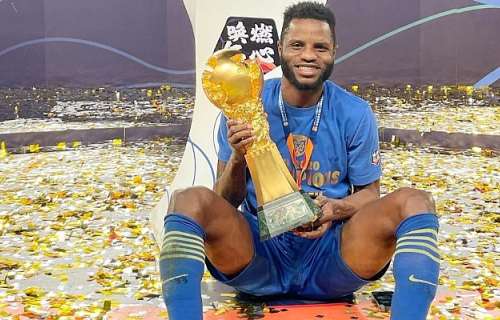 Owners Suning, the Chinese conglomerate, recently cut ties, a move that has forced the club to cease operations. That doesn't quite equate to an erasure of Jiangsu's existence — new ownership could yet revive the Nanjing-based side — but such a fate isn't unrealistic.
That cloud of uncertainty — and almost certain doom — could affect Wakaso more than it could any of the players on Jiangsu's books. He is one of three imports in the squad, also the most valuable of the lot (priced at €3 million by transfermarkt.com), and that sets him up as a rather highly saleable asset if push comes to shove.
Should such a time arrive, and Wakaso want to stay in China or head back to Europe, he would hardly lack takers. But then there is the other option: coming home.
If Gyan's demands could be met by a Ghanaian club — and, true, there aren't many that could — the cost of acquiring a relatively lightweight star like Wakaso could be absorbed, too.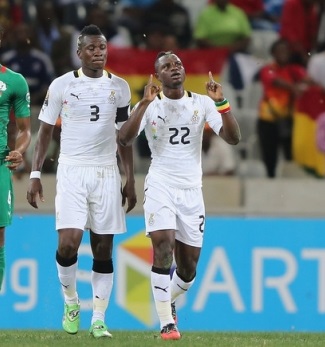 And if the early signals from Akonnor — that the cream of home-based talent could feature in his plans — mean anything at all, Wakaso's possible return needn't affect his status as a Ghana international.
The road back home might be less travelled, but Wakaso would find it covered with a velvety red carpet.
Enn Y. Frimpong — Ink & Kicks