The career span of the typical footballer isn't very long.
Reasonably, then, few are willing to spend much time at some club where their services are not required regularly enough. And for many of such players, like Ibrahim Osman, it often takes little more than a loan move to get them rejuvenated and their juices flowing again.
Deemed surplus to requirements at Ghanaian giant Asante Kotoko, Osman was farmed out to neighbours King Faisal for a season — his second loan spell with the club, having previously been there for the truncated 2019/20 season.
In 14 games during that first stint, Osman scored eight goals and recorded three assists. Those numbers were enough to earn the young forward a recall to Kotoko where he showed glimpses of quality but, ultimately, was denied a steady run by injuries and a seeming lack of confidence in his abilities.
He wasn't trusted enough even after Kotoko's chief goalscorer, Kwame Opoku, was sold mid-season, and Kotoko's willingness to bring in new strikers in the just-ended transfer window suggested Osman's playing prospects were not about to get much brighter in the red half of Kumasi.
Determined to prove his parent club wrong, and to ensure he didn't waste any more time on the bench, Osman agreed to join Faisal on loan once more. For the 21-year-old, that decision is already paying off, as much for him as for Faisal.
Two goals and an assist in two 2021/22 Ghana Premier League games have gone some way in repaying the faith reposed in him by coach Nurudeen Ahmed who, following the departure of attacking talisman Kwame Peprah, desperately sought a replacement.
While it remains to be seen if Osman can match Peprah's numbers from last season, what he has clearly already equalled is the new Orlando Pirates man's energy and enthusiasm upfront.
That much was evident against Aduana Stars last Sunday, when Osman played like his life depended on it at one of the league's most daunting grounds. He embraced the challenge with every strained sinew, hurtling head-first into the fight.
An irritating presence for the Aduana defence throughout, Osman drove forward at will, creating chances and making life difficult for his opponents, capping it off with a fine brace. Inspired by Osman's catalytic role, Faisal achieved the rare feat of an away win (they only had two all of last season), and the rarer prize of a first league victory for any away club in Dormaa-Ahenkro since 2016.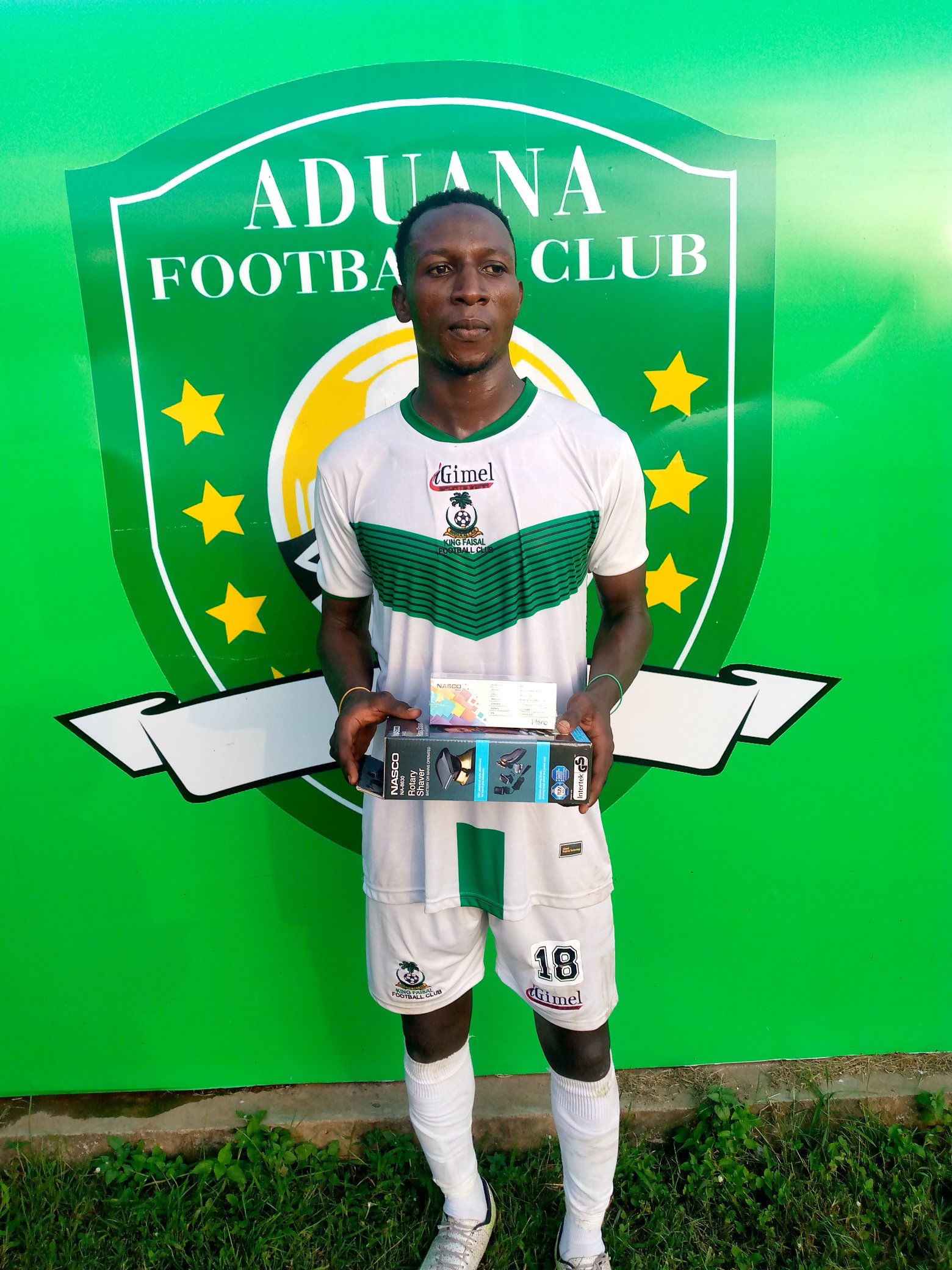 If Faisal fans held Osman in high regard before this landmark result — the combined appeal of his talent, personality, and prior history with the club — they're surely praising him to the heavens now, absolutely thrilled to have him in their ranks.
The feeling, certainly, is mutual. As much as Faisal are counting on Osman to lead them to bigger things this season, he has also found a club conducive to his rebirth and growth, where expectations are modest and where his gifts can sparkle and be appreciated deservingly.
Kotoko might not be feeling the impact of Osman's absence right now — they're the only side above Faisal on the table, also the league's top-scorers thus far — but they would no doubt be watching, wondering what he might have added to a front-line that can't seem to breach opposing defences until quite late in games.
For Faisal, though, there are no regrets at all.
Godfred Budu Yeboah — Ink & Kicks