From the looks of it, Asante Kotoko are on the market for a new head coach. And rumour has it that the new man being lined up for the Porcupine Warriors' dugout, in the hope of achieving instant success, is the current WAFA head coach, Dr. Prosper Narteh Ogum. 
If there's any truth in such speculation, Kotoko could do worse. This is a club with an assemblage of quality talent in most places that, for much of last season, shaped up for a much better conclusion than their runner-up finish in the league and FA Cup quarter-final elimination.
That anti-climax stung, but many discerning fans would likely be more worried by the fact that current trainer Mariano Barreto — who, if we're being realistic, should be out of a job sooner than later — hasn't yet developed and established a visible blueprint since assuming office.
Barreto may have been forgiven for some of the failures, as just about everyone associated with the club acknowledges that the gaping holes in the squad were there before the Portuguese took the reins.
But instead of winning hearts and minds and making the most out of the players at his disposal, Barreto has failed to evolve, rather becoming further and further entrenched in his own defence-centric dogma. If he's won anything at all, it's probably enemies.
Right now, it's not just individual performances that need lifting at Kotoko; the collective thirsts for a confidence-booster during these tumultuous post/pre-season times. In such situations, a man with a cool head and blessed with rich expertise is required to remedy the situation.
And who better than Ogum?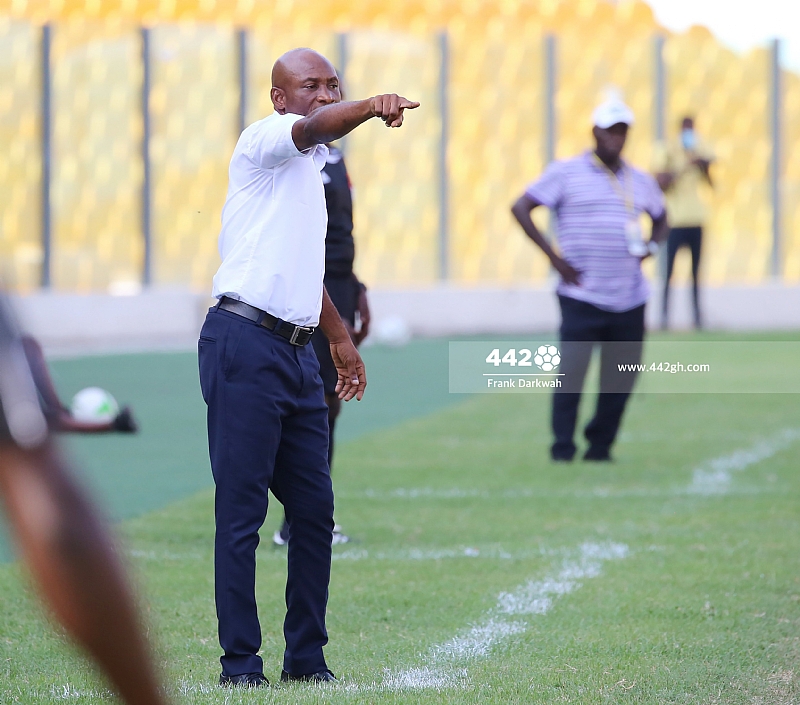 The 43-year-old's razor-sharp attention to detail and rigorously intense coaching methods have earned him the respect of his more experienced peers and admiration of neutrals. Kotoko, who failed to beat Ogum's WAFA in either league meeting last season, certainly have an idea or two about his ability to put together a team and make it work to great effect.
He commands his players to press high for 90 minutes, rarely allowing even the opposition goalkeeper — let alone their centre-backs — to settle. His sides challenge ferociously for any loose ball regardless of the risk involved, then play fast-paced, one-touch football when in possession.
Ogum is a keen believer in attacking fluidity patterned on the principles of Total Football: featuring the intricate movement that sees players replace one another on the pitch, regardless of position, in the pressing phase.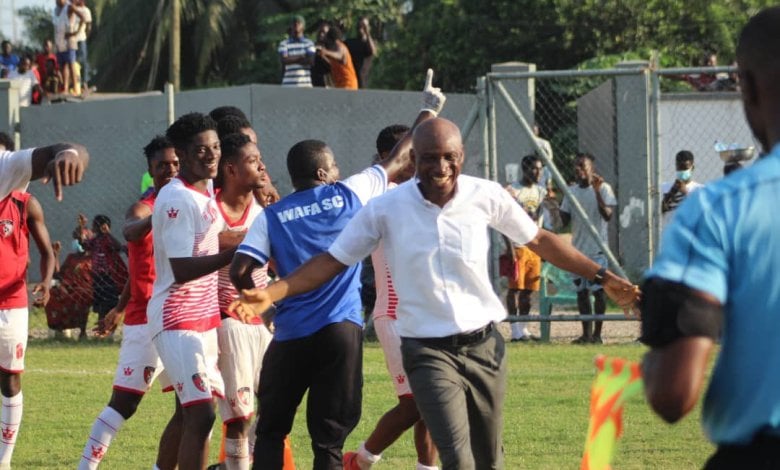 He is also a player-focused coach who uses various techniques to motivate his players, either directly or through his coaching staff, to achieve maximum results. Ogum frees his players from the burden of pressure and expectation, focusing on what can be controlled and ignoring what can't. 
The result of that approach is the fearlessness that characterised WAFA's play and saw them place as high as third on the table in the 2020/21 league campaign. Opponents often found it very difficult to cope with their counter-attacking football, intensified by a relentless and devastating pressing game.
Impressively, that doesn't leave WAFA too exposed at the rear. Ogum's setup improves players both technically and tactically, with solid defensive principles creating the ideal platform for midfielders and attackers to excel, and ensuring the team defends reasonably well.
What's not to like?
Appointing Ogum would be a huge statement of intent from Kotoko, but they can't leave it all to him to do. That statement would have to be backed up with the few top signings needed to improve the playing body. Failure to do so could leave Kotoko in their current state: a side struggling to match expectations. 
Give him the right tools, though, and Ogum could deliver a standard of football the Kotoko family pines for — and, almost inevitably, the glory that comes with it.
Godfred Budu Yeboah — Ink & Kicks