Fabio Gama's first goal for Asante Kotoko — scored over the weekend, more than three months after his debut — was a beauty.
The Brazilian gathered the ball with his chest, made it bounce twice, before smashing home across Techiman Eleven Wonders goalkeeper John Moosie on the half-volley.
For a goal so long-awaited, it was reasonably well-celebrated. And it's the final leg of Gama's celebration that seemed to hold the most meaning: watch him as he high-fives the Kotoko bench, before moving on to the wire fencing nearby for a fist-pump with one of two masked, capped spectators.
There weren't supposed to be many more in attendance at this game — in what was as brazen a disregard for COVID-19 protocols as you'd see anywhere in the world right now — but this pair definitely had reason to be there.
One of the men, Mariano Barreto, is Kotoko's new head coach; the other, Miguel Bruno, is his assistant.
Barreto has been here before, of course, as trainer of Ghana's Black Stars. That spell begun in late 2003, but it wouldn't be remembered too fondly — not by Barreto or by Ghanaians — even with the memorable highlights it brought.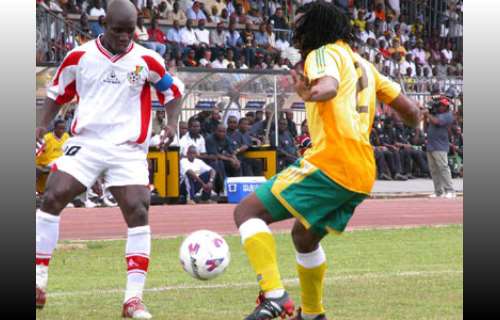 It was, remember, Barreto who guided the Black Stars to a first-ever victory over bogey side South Africa — the result that really got Ghanaians believing in the possibility of securing a maiden FIFA World Cup ticket, as the qualification series for Germany 2006 picked up pace. And, yes, it was also Barreto who oversaw Ghana's last appearance at the Olympic Games.
Yet it was the manner of Barreto's arrival and departure — both unceremonious — that have lingered longest in the memory.
From the very start, the local media had him pinned down as a fraud, a Physical Education expert who had allegedly conjured a managerial profile. It subjected Barreto to even more intense scrutiny in a job that few ever seem to do well enough.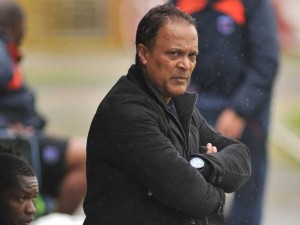 Barreto's setbacks were magnified and his triumphs not trumpeted quite as loudly; suffice to say, he didn't really enjoy his time here.
That, probably, is why he left without saying a proper goodbye, after a 2-0 home victory over Cape Verde that some in the press insisted should have been at least twice as emphatic – much to Barreto's chagrin.
"I need to be with people who would respect me and treat me properly," he said, after his September 2004 departure.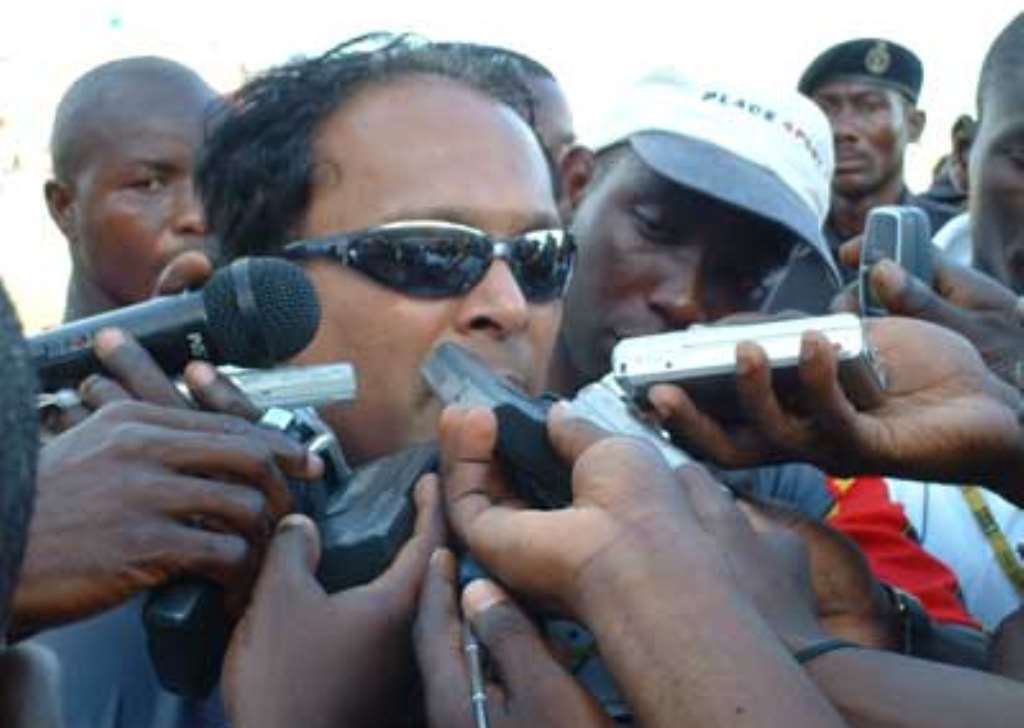 "Can you imagine that the first question I was asked after the win on Sunday was why did we not win the match by four goals instead of two?
"That is what I had to cope with for the nine months I was there."
Seventeen years later, Barreto is back — with thinner hair and, hopefully, thicker skin.
For sure, though, the résumé that has warranted his second coming isn't to be sniffed at, and it might just be the tonic Kotoko — the premier club in the city where Barreto did his finest work the first time around — need at this mid-way point in the 2020/21 Ghana Premier League season.
The Porcupine Warriors have been holding up rather well since sacking Maxwell Konadu as head coach early in the season, but the team looks a little short on the consistency and intensity required to sustain a title challenge.
And that's where Barreto — and Bruno — come in, charged with the responsibility of taking Kotoko up a notch.
Much of that would be evident in an improved collective physical shape — that's Barreto's big imprint, after all — but expect a lift in performances, too, as the former Ethiopia manager is a definite upgrade on either Smith or Gazale.
A bonus advantage would be how much easily Barreto gets through to Gama and the other Portuguese-speaking player currently on Kotoko's roster, freshly acquired forward Michael Vinicius.
And reading into Gama's brief 'chop knuckle' moment in the immediate aftermath of reaching his little milestone, one can't help but wonder if it's already acknowledgement of Barreto's impact, even before he settles into the Kotoko dugout.
Yaw Frimpong — Ink & Kicks