We've known for a little over a fortnight, of course, but only on Tuesday evening did Edouard Mendy get to hold aloft proof of his current status: the best goalkeeper in European club football.
It's not just the fact that he's achieved this in his first season playing for one of Europe's elite sides that makes Mendy's accomplishment stunning. It's not even the fact that, not many years ago, his career seemed to have wilted before it could even blossom.
It is, more than anything else, the fact that he looks nothing like any of the previous winners.
Black goalkeepers — even those not of direct African descent — have never had an easy time breaking into and finding their feet in the mainstream European game, much less succeeding in their efforts to be held in high esteem.
Not many, as a result, made it to the very top, but a notable exception — the only exception, if we're being honest — that springs to mind is the retired Dida, of AC Milan fame.
Dida's emergence from a Brazilian culture historically and heavily prejudiced against Black goalkeepers, to establish himself as the country's No.1 for a significant period, was in and of itself quite some feat, but that was only because he was so undeniably successful in Europe.
Dida was as good as they came, certainly one of the finest of his generation, but never once was he adjudged the continent's best goalkeeper — not even in 2003 (long-time rival Gianluigi Buffon the winner) or 2007 (Petr Cech) when he helped Milan win their most recent UEFA Champions League titles.
He had his flaws, particularly occasional lapses in concentration that resulted in some serious gaffes and earned Dida some strong criticism, but show me a great goalkeeper without his own weaknesses and catalogue of forgettable moments.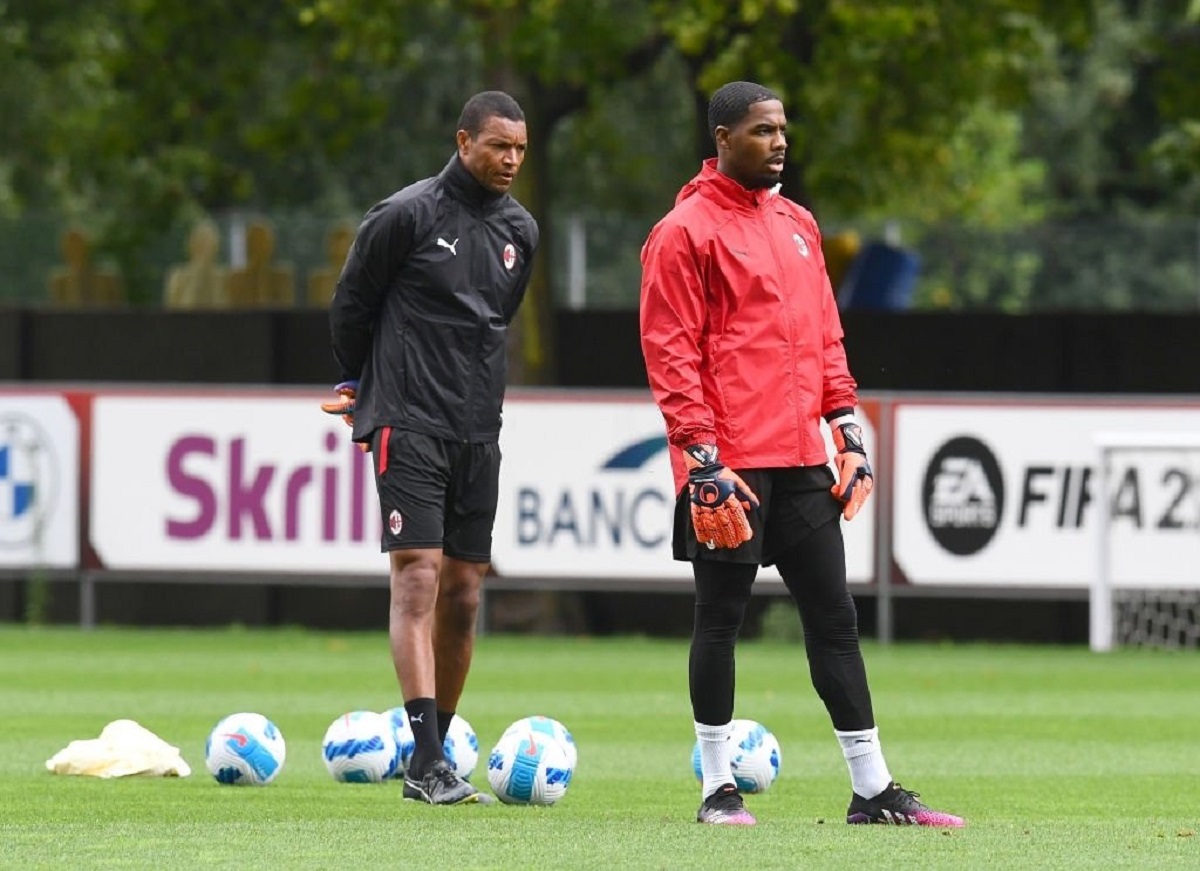 These days, Dida is the goalkeeper's trainer at Milanello, tasked with grooming a new generation of safe hands for the Rossoneri, the latest being summer signing Mike Maignan — who just so happens to be Black, too.
To the heights that Maignan aspires — and which Dida himself wasn't quite able to touch no matter how much he stretched, more due to an unfavourable stereotype about the Black goalkeeper than to a lack of effort on his part — however, Mendy has reached and raised the bar.
Taking over from Andre Onana — who caught the eye with his performances for Ajax Amsterdam in Europe over the last few years, before copping a harsh ban for doping which he's still serving — Mendy has wasted little time in establishing himself firmly as the standard-bearer for the Black breed of goalkeepers.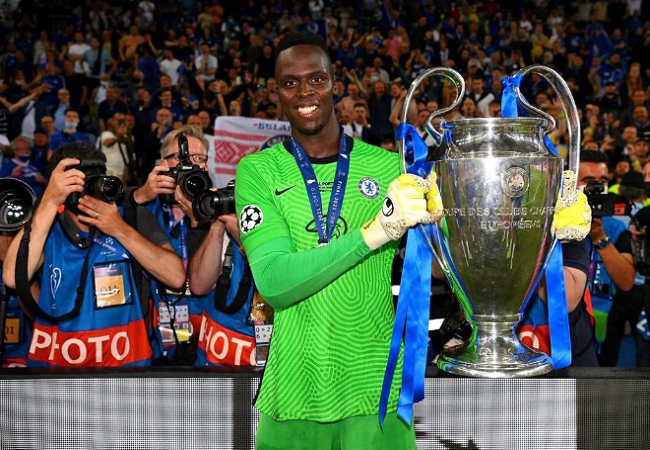 Mendy won the Champions League with Chelsea last season, playing a big role in that conquest. The Senegal international ended the 2020/21 campaign with the most clean sheets in the competition (nine, a seasonal record he now shares with Keylor Navas and Santiago Canizares), going on to comfortably beat Manchester City's Ederson to UEFA's Champions League Goalkeeper of the Season prize.
That recognition, sealed with the delivery of the corresponding piece of silverware to Mendy by UEFA president Aleksander Ceferin last night, just before Chelsea kicked off their title defence at Stamford Bridge against Zenit St. Petersburg, is a first for a Black goalkeeper — an African, too, even more remarkably — since the award was first handed out at the end of the 1998/99 season.
And Mendy, fittingly, marked the occasion with another clean sheet — already the 29th in 50 games for the Blues — to indicate that he isn't slowing down anytime soon.
The likes of Dida — in England at the moment, for Milan's Champions League comeback game against Liverpool on Wednesday — would have been watching with pride, the likes of Maignan for inspiration.
So, yes, Europe's best goalkeeper is Black and, however long it takes, let that reality — unbelievable as it may seem — sink in.
Yaw Frimpong — Ink & Kicks