Cards in football, as a general rule, must be avoided like the plague — unless, of course, it involves 'taking one for the team', or for other 'strategic' reasons.
Still, it has been absolutely heartwarming to see Asante Kotoko midfielder Fabio Gama pick three yellow cards in this season's Ghana Premier League, even if none of those bookings was necessarily received under any of the mitigating circumstances cited above.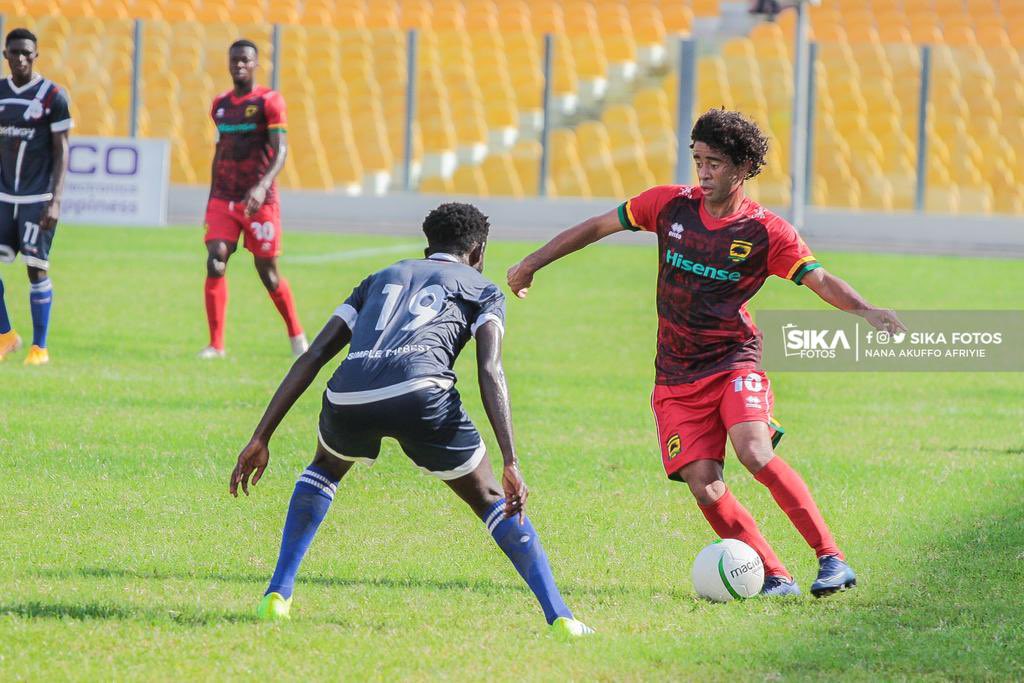 Gama, imported by Kotoko ahead of the current campaign, had a rough introduction to the Ghanaian game, with many an opponent keen to neutralise the powers of this curly-haired newbie.
It was so bad, at the start, that Kotoko coach Johnson Smith resorted to pleading with referees to help shield his Brazilian asset from what, at times, seemed like sheer savagery.
That hasn't exactly been forthcoming, but it hasn't mattered too much, as Gama is now feeling right at home. Halfway through the season, he has already grown into the Premier League, and into this Kotoko team, establishing himself as one of the best creative forces around.
Gama is certainly in fine form, a fact reflected in his increased goal contributions.
Last week, in Kotoko's biggest win of the season, for instance, Gama got a goal — his first for Kotoko, which he had to wait a while for, had come only a game earlier and in some style — and helped fetch a couple of the other three in a 4-0 mauling of Bechem United, deservedly walking away with MVP honours.
He's, clearly, having a good time here — his partner, if that counts, has also conceived — and Gama should be spurred on to greater heights, especially now that Kotoko have brought in a striker and coaches with whom he can communicate better.
Much of Gama's success, though, has been due to his ability to adapt, to quickly commit to heart the ways of the 'streets' and hold his own against uncompromising opposition.
He has learned to be uncompromising, too, no longer willing to be kicked around and treated like everybody's favourite softie, baring his own teeth and biting back in driving that point home.
It's why Gama has racked up the cards mentioned at the outset — including two against Aduana Stars and Accra Hearts of Oak, arguably Kotoko's biggest rivals — and would, thus, not make the trip for his club's next game.
Gama's absence would be conspicuous in that top-of-the-table clash with Accra Great Olympics, and his gifts would surely be missed; still, it would be a rather small price to pay for giving as much as he gets in the currency of toughness.
And even as Kotoko's new trainer, Mariano Barreto, has charged match officials to offer the league's skilful players more protection, the Portuguese should take some pride in the knowledge that one of the guys he is looking out for — his own little Mozart, Gama — has shown that he is more than capable of standing up for himself.
Yaw Frimpong — Ink & Kicks