For months – last season, particularly – Asante Kotoko's goalkeeping department had been ridiculously stacked.
With up to four competent goalkeepers – Razak Abalora, Kwame Baah, Felix Annan and Ibrahim Danlad (in that order) – to pick from on a given matchday, all of them having already represented one Ghanaian national team or the other, Kotoko's technical handlers were really spoilt for choice.
Sending Danlad on loan to neighbours King Faisal hardly helped make the situation less of a conundrum, and it wasn't until this season, after Annan was released and Abalora joined Moldovan side Sheriff Tiraspol, that things got easier.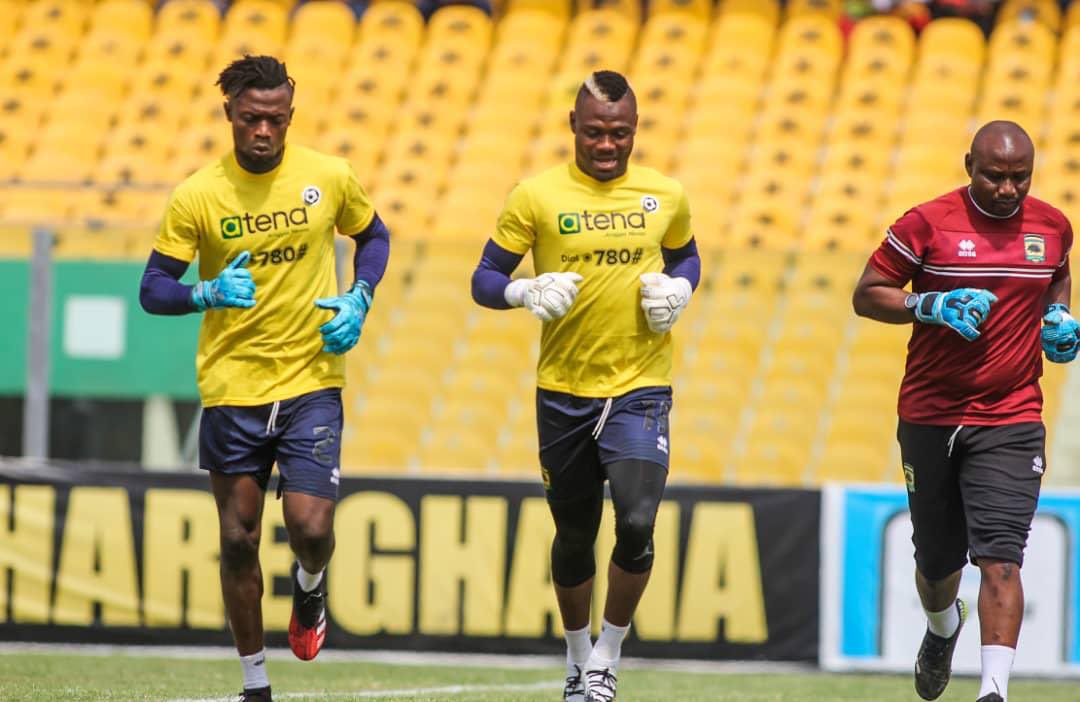 Even so, new head coach Dr. Prosper Narteh Ogum might have had a sleepless night or two – and probably still does – in deciding which of the two remaining options (there's a third, Abdul Rafiu Yakubu, signed ahead of the current campaign, but he isn't yet in contention) got the nod.
Baah, senior and with more experience in goal for Kotoko, was the heir apparent in the succession plan, but he was quickly overtaken by the younger, rawer Danlad; most goalkeepers, in Baah's stead, would have found such a reversal in fortunes surely upsetting.
You see, Danlad had been a successful, undisputed starter for Ghana's U-17s, before running into an unmovable force at U-23 level. That force was Baah, whose excellence for the Black Meteors in the country's ultimately futile quest to reach the 2020 Olympic Games restricted Danlad to being an understudy.
Events back at Kotoko, where Baah would claim Annan's place in goal and leave young Danlad farther back in the pecking order, only appeared to confirm the status quo – that is, until the cards were shuffled and tables turned.
Danlad's rise to prominence isn't necessarily because he is a superior goalkeeper or that Baah is suddenly not-so-able. The former is, quite simply, a player whose time has come, after years of waiting in the wings for his chance.
Baah is certainly good enough to easily walk into the lineups of most – if not all – other clubs in the league, and it only makes sense that the lack of opportunities this season would chip away at his ego; if it didn't, the 23-year-old's ambition would be rather questionable.
In any team – never mind one as big as Kotoko – the competition for places between goalkeepers can be especially keen, intense at best and bitter at worst, and it isn't a simple job for any coach to keep the rivalry ticking towards the healthier end of the scale.
Most coaches – barring a very bad run of games or injury to the No.1 – tend to resist the urge to fiddle with a position that requires stability and consistency of personnel, opting to defuse the tension and satisfy the back-up's craving for playing time with the odd appearance in cup games.
But even that is a luxury Baah has been denied thus far. Danlad was Ogum's choice for the FA Cup loss to Faisal and in the recent President's Cup game, and it's hard to see just where any minutes for Baah would come from.
Baah, though, appears to have accepted that fact, without resigning himself to it. He has, indeed, shown himself to be all that Danlad needs now: mentor, hype-man, and supportive challenger.
The extent to which Baah actively features in Kotoko's pursuit of targets this season – the league title, specifically – is unknown, but the value of an attitude like his is already abundantly clear and worthy of appreciation.
Players like Baah – regardless of where, or how often, they play – are invaluable assets, supplying the harmony that holds great teams together. For Kotoko, then, Baah is as essential as any other player on the roster; a keeper, truly, in more ways than one.