In the summer of 1991, on the pitches of Italy, a 16-year-old started on a path that seemed destined to land him among the stars.
There was no shortage of twinkle-toed teenage brilliance on display at that Fifa U-17 World Cup — the first of its kind — and Ghana had some of the very best of that lot on its roster. The Black Starlets made a grand, ultimately triumphant impression, but Lamptey — even in a team full of gems — stood out as the crown jewel.
Starring, stunning and scoring, Lamptey ended up with overall MVP honours and finished joint-topscorer. Everyone marked him out as the next big thing, and — in the first few years that followed, at least — Lamptey took it all in his stride.
The tournament swung wide a door of opportunity at club level for a number of the freshly minted young Ghanaian champions, but Lamptey — unsurprisingly — had the fastest, most impressive start off the blocks.
First in Belgium — via a dramatic 'escape' from the clutches of Ghana's football authorities — and then in neighbouring Holland, Lamptey grabbed headlines.
The boy wonder, surely, was going to fulfill the 'next big thing' prophecies, and observers might have begun to wonder whether the heights projected for him ought to have been a little higher. As things turned out, well, even those were far too high.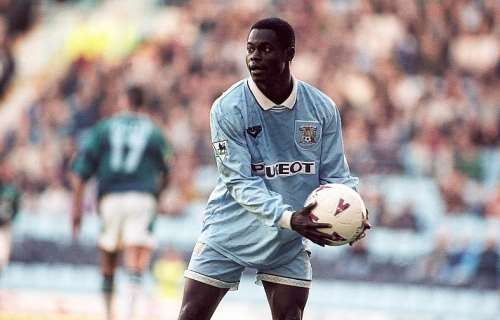 It's a story you probably know too well, one that has been told and re-told as a cautionary tale when a young talent burns a bit too bright, a bit too soon. Watching Lamptey wilt was, in fact, almost as startling as it had been to watch him bloom.
There was his club football that quickly went from careering on the highway of greatness to careening hopelessly downhill, and the senior international career that ended by the time Lamptey had turned 21.
Then there were all the factors that might have contributed to his sudden, saddening change in fortunes: not enough formal education, exploitation by one particularly greedy agent (shame on you, Antonio Caliendo!), personal tragedy, etc.
And Lamptey's troubles didn't let up, even after his boots had long been hung up. From the calm and quiet of a fairly comfortable retirement, a storm arose that erased the notion of family which Lamptey had clung to as an unfailing crutch in hobbling through the densely dark tunnel of heartache and sorrow.
Crushing reality — that his three surviving children (two had died much earlier) were never his, as revealed by paternity tests — dawned on Lamptey, exposing Gloria, his 'faithful' wife of many years, as worthy of no faith at all.
But Lamptey has put all that heartbreak behind him, remarrying and starting a new family. It does feel like a happily-ever-after ending, yet it is only in private that Lamptey might ever experience that sense of fulfilment.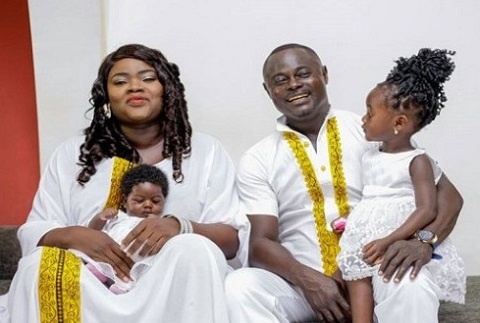 Flip over to the public side of Lamptey's life, and the vacuum created by a thoroughly disappointing, hugely underwhelming playing career still yawns.
Thankfully, a chance to fill it — a head coach's role in the Ghana Premier League (GPL) — has been handed him by Elmina Sharks, following the departure of erstwhile trainer Yaw Acheampong.
Accepting that offer, even if only in the interim, must have seemed like a no-brainer. Much of Lamptey's time these days, after all, is spent around Elmina — the Ghanaian coastal town of historic significance that is also Sharks' home — where he owns and runs the Glow-Lamp Soccer Academy.
His debut came a week ago, against record Ghanaian champions Asante Kotoko, and Lamptey got off to a flying start. Sharks, just days after the former Ghana star took charge, inflicted a first away league loss of the current league campaign on the Porcupine Warriors.
The result, 1-0, also halted a run of six games without victory — the last three of which were lost — and breathed life anew into a campaign that hasn't really gathered any proper momentum thus far.
Should Lamptey manage to turn things around for good, he'd do well to see this for what it truly is: a shot at delivering an uplifting, more satisfying sequel to his story. He owes us — all of us who hoped he'd amount to something in football — that, at least.
But he owes it to himself, too.
A dozen or so years ago, Lamptey had a first taste of coaching in the GPL, assisting fellow ex-Ghana international Charles Akonnor at Sekondi Eleven Wise. That stint didn't play out too successfully, if you recall, and the two departed the club — also going their separate ways.
Akonnor has since made further — and greater — strides, handling Ghana's three biggest clubs, and is currently working as head coach of the senior national team, the Black Stars.
Lamptey, then, is relatively late to the party, but — given what transpired after he arrived seemingly too early, back in that glorious summer of '91 — that, really, might not be so bad.
Enn Y. Frimpong — Ink & Kicks