Once more, this fixture proved true to form: when Accra Hearts of Oak meet Asante Kotoko, pre-match form hardly ever counts for anything.
Truthfully, though, goals weren't guaranteed in this game. Kotoko may have been — and still are — a dozen points clear of Hearts, but that's only because they've scored for fun thus far this season.
Defensively, the two teams — with just 10 goals each in their 'goals conceded' columns — were even, and neither backline was going to be particularly easy to breach.
Still, Hearts did the slightly better job of it here, with goalkeeper Richard Attah and Mohammed Alhassan — best defender in the division, if you ask me — standing out for special mention.
You'd have been blind, too, not to have noticed the excellence of newly-signed full-back Dennis Nkrumah Korsah — officially adjudged Man of the Match, and the reason why Kotoko wide-men Georges Mfegue and Dickson Afoakwa had to switch flanks — in such a high-profile match.
With their powers combined, Hearts' defenders formed a tightly-woven web around Franck Etouga Mbella, the Cameroonian striker who has been tearing up the league in Kotoko's colours. Etouga would have a chance to add to his chart-topping 11 goals as the season goes along, just not on this day against this opposition.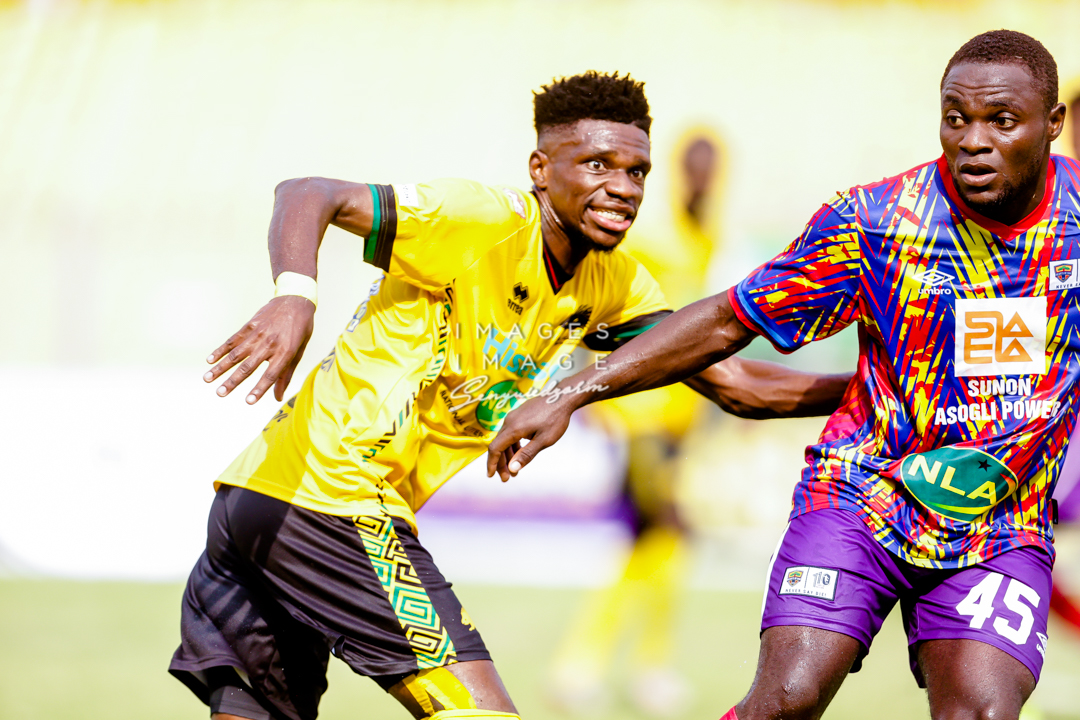 The Phobians did more than just defend impressively, however, giving as much as they got. The best of the chances — and there weren't a great many — fell to Dormaa-born forward Kwadwo Obeng Jnr. in the first half and, with a well-taken shot, he beat goalkeeper Ibrahim Danlad — but, to Kotoko's relief, not the goalpost.
Then there was the man many had come to see, veteran Sulley Ali Muntari. The accomplished midfielder has played in some of the biggest games in football — a UEFA Champions League final, an FA Cup final, even both sides of the fiercely-contested Derby della Madonnina — but he would concede that this fixture, Ghana's Super Clash, is every bit as draining.
And especially by a 37-year-old who has already clocked many, many miles of action, the characteristic intensity of this game would have been felt. But even when it was apparent that Muntari's legs were long gone, his relatively advanced age being exposed by the stream of youth that flowed around him, he still dug into tackles with gusto and served flashes of the brilliance that defined the best years of his career.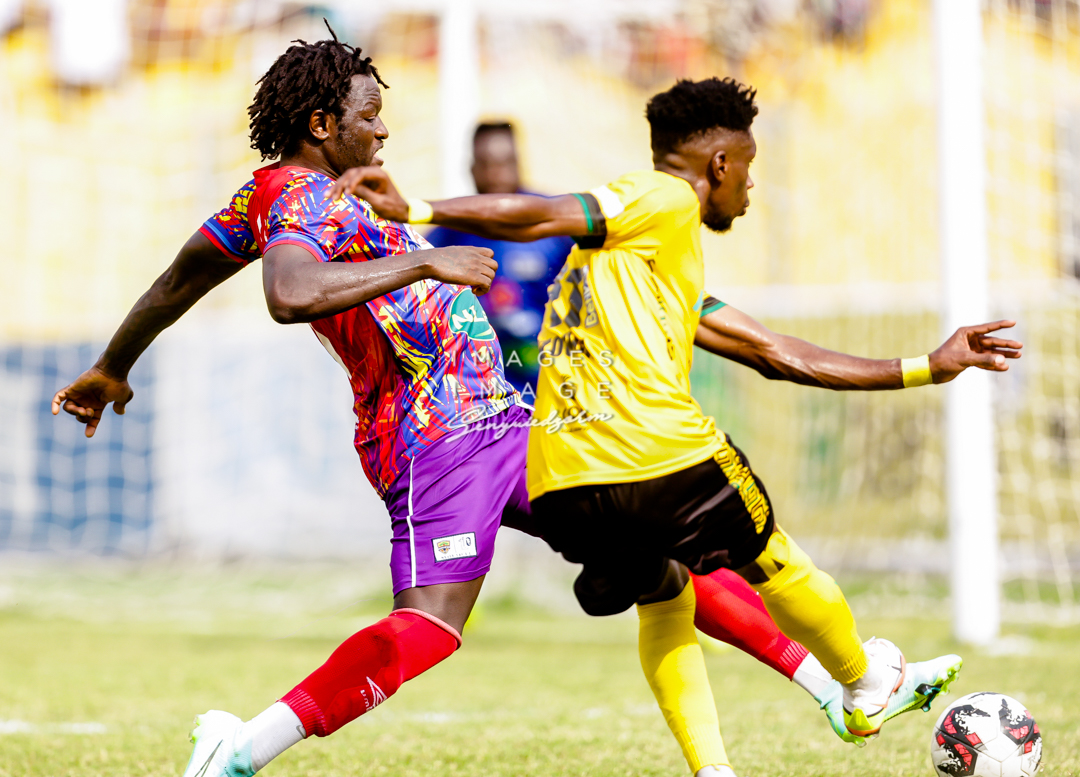 In the end, apart from a frustrating lack of goals, this was just what a game between these two titans of the land ought to be: balanced, well-played, and swinging from one end to another without spiralling out of control.
Referee Rustum Gameli Senorgbe did his budding reputation no damage in his most testing assignment yet, while neither side would have reason to feel shortchanged by the sharing of spoils.
Perhaps Dr. Prosper Narteh Ogum's Kotoko, given their form, would rue missing a good chance to grab a statement win and poke a finger into the eye of the team they seek to depose. The one point collected, though, does extend their lead atop the Ghana Premier League table and ensures they are still well beyond reach.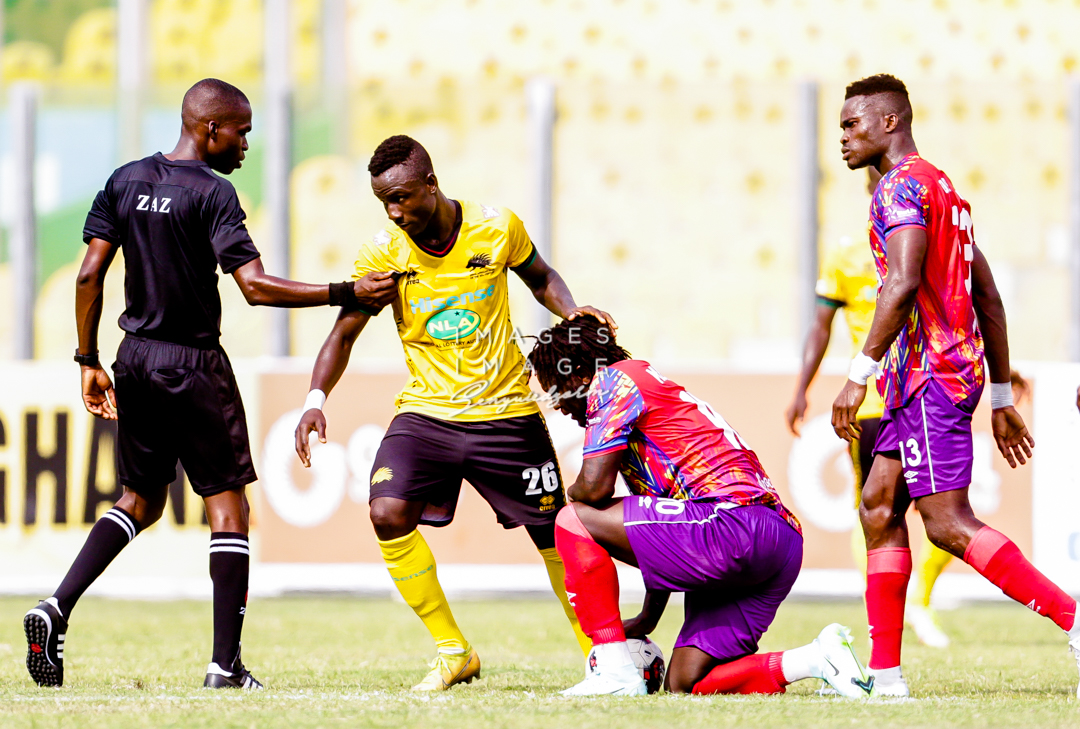 Complaints, one suspects, would be even fewer in a Hearts camp that wasn't exactly uber-confident going into the match, as not many believed they'd be able to put up a fight as good as this one.
They might have had a greater need for all three points, but Hearts would savour the morale-boosting effect of this result for all it's worth. Defeat would have left them deflated ahead of the second round of the season — and maybe also leave head coach Samuel Boadu jobless — so this draw is rather welcome.
The only losers, I think, would be those who sought a win for their side to obtain fodder for banter; but even they would admit that this delayed encounter was, quite certainly, worth the wait.
It was, in more ways than one, an outstanding game.