A year after rejoining Asante Kotoko as head coach, Maxwell Konadu is out – and not on his own terms this time.
Konadu's second stint at Kotoko thoroughly underwhelmed, tainting the brilliance of his first, and a tough start to the current campaign ultimately sealed his fate.
Ink & Kicks reviews the games that defined — for better or worse, but mostly for worse — Konadu's spell.
ONE TWO OVER THE OLD FOE
If Konadu left with anything intact, it was the fact that he still hasn't lost a game against Hearts of Oak, Kotoko's archrivals.
A President's Cup triumph over the old enemy kicked off Konadu's tenure; a month later, Konadu extended that unbeaten run in Week 6 of the 2019/20 Ghana Premier League season (before it was truncated by the COVID-19 pandemic), courtesy of a late Naby Keita penalty.
DRAMA IN DORMAA
Not much went right for Konadu this time, but his team's visit in February to Aduana Stars for the 2019/20 league campaign's Week 11 game was particularly disappointing. It wasn't as much about the loss suffered as it was the extent to which Kotoko went just to avoid that fate — or to win, if they could, for the first time in Dormaa-Ahenkro.
The trip, we heard, was longer than usual, and the game itself played out just as bizarrely. Samuel Bioh scored a brilliant late winner for the hosts, but even that beauty was overshadowed by the fact that each team started the game with ten men. Kotoko were the instigators, apparently, only for reasons Konadu later said he "can't explain."
And how could he, when it was all so ridiculously obvious?
FA CUP FIASCO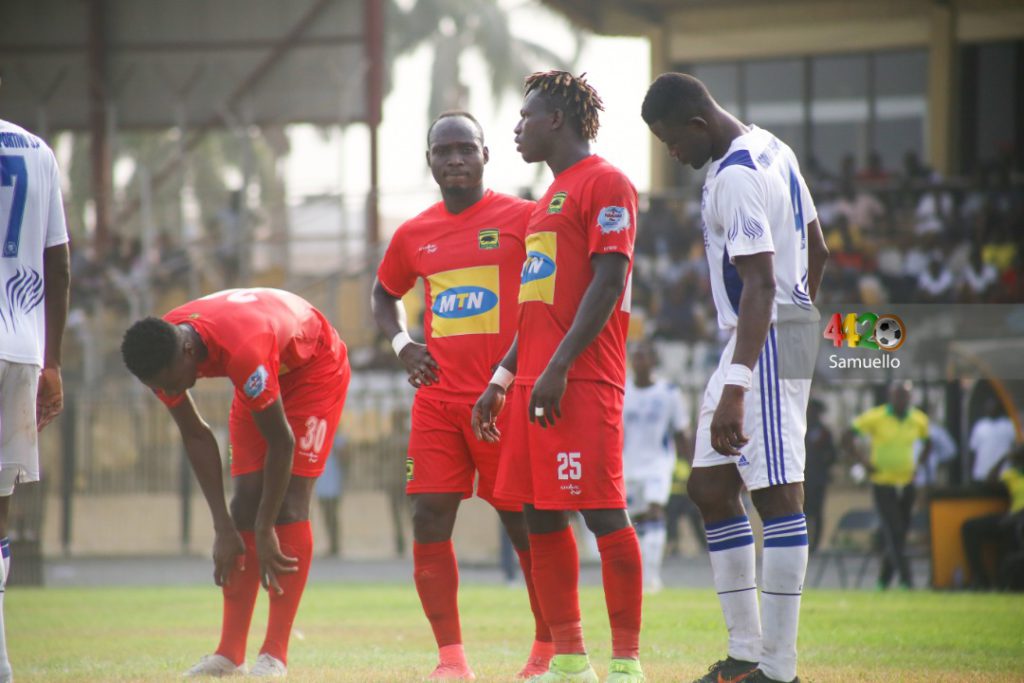 Okay, so this was another truly depressing point, maybe the worst of the lot, and one that Konadu — and Kotoko — would want to forget quickly. It came on the heels of the embarrassment in Dormaa, when Kotoko played lower-tier Asokwa Deportivo in the FA Cup's Round of 64.
Kotoko, one of the competition's more successful teams, lost 2-1 — a resounding 'cupset', if there ever was one. That humiliation was followed by an even harsher chastening experience — delivered by Executive Chairman Kwame Kyei — intended to whip Konadu and his underperforming team into shape. It worked, for a while.
MAXED OUT
Konadu's last few games as Kotoko boss were unspectacular, but his team's final outing was a distinctly terrible affair. Accra Great Olympics, though former league champions themselves and one of Ghana's 'traditional' clubs, hadn't yet been through a full season back in the top-flight, following last year's promotion.
Yet here they were, wiping the floor with the record Premier League winners, even if by the narrow margin created by Michael Yeboah's fine header. The gulf in quality, though, was much wider — and it was probably the latter that earned Konadu the envelope nobody ever wants to receive.
Enn Y. Frimpong — Ink & Kicks