Liverpool may be many games away from winning the 2021/22 Premier League — if they can wrest the title back from holders Manchester City, that is — but the Reds' best player, Mohamed Salah, is much closer to achieving one of his personal targets for the season.
At the beginning of this term, both Salah and teammate Sadio Mane eyed Didier Drogba's 104-goal mark as the top-scoring African in Premier League history. The Egyptian, then on 97, had a two-goal lead over Mane — an advantage that he has now doubled.
Not that Mane has, by any measure, had a poor start to the season; four goals in his first seven league games is as good as it gets for most elite forwards. But Salah has been more ruthless, relentless to a level that borders on rapacity. As though his standards weren't high enough, Salah appears to have stepped up a gear. Only against Burnley has he failed to score, with his six goals thus far taking him within one — just one — of Drogba.
And the goal that has taken him to the brink of history, scored when Liverpool hosted title rivals City in Sunday's classic, was Salah at his very best. If the manner in which Salah canceled out Joao Cancelo before setting up Mane (yep, he can be that selfless… sometimes) for Liverpool's opener was exquisite, his short, mazy trip through the City defence — holding off two opponents while simultaneously humbling a visibly stunned Bernardo Silva, before turning Aymeric Laporte inside out — was utterly breathtaking.
Firing past Ederson?
Well, that was the easy part.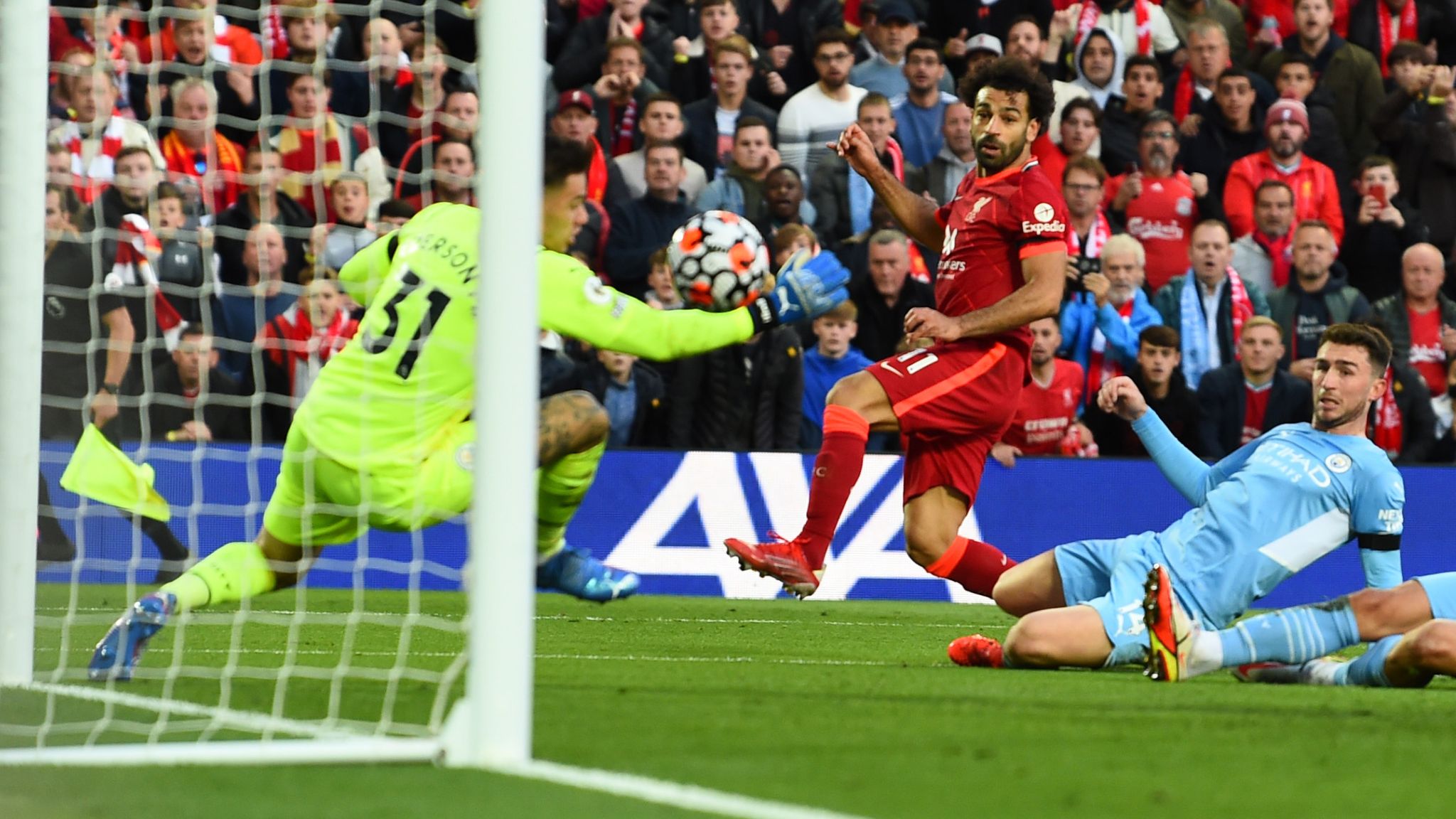 It might not be the best goal he's ever scored for Liverpool — quite some catalogue he's got, eh? — but, surely, the best in front of the Kop. With that, Salah confirmed what some may have suspected: his pursuit of Drogba's record is more a regal procession now than a ruthless endeavour, an exercise that is set to reach its grand, inevitable climax when the international break ends in just under a fortnight and the Premier League returns.
Salah, for a fact, will get to 104 goals way faster than Drogba did — if achieved on the next matchday against Watford, one of his favourite opponents, he'd have done so in 88 fewer games — but the debate could always be had (watch this space) about which player has had the better Premier League career, taking everything else into consideration.
Whatever one's bias is, however, it's nothing short of incredible the sort of impact Salah has had in the Premier League. Few, if any, would have seen him approaching such heights of achievement, let alone scale them, during his first spell in England. Salah's ability to fulfil his enormous potential, in those two seasons at Chelsea, was doubted as he struggled for appearances (19) and for goals (two) but — following a stint in Italy that saw him raise his game significantly — he'd come back to the Premier League, in 2017, with a vengeance.
His numbers, since that return, have been staggering, helping Liverpool to a first top-flight title in three decades, and helping himself to enough Golden Boots for both feet and a bunch of other laurels. It's testament to what Salah has built himself into: an unstoppable force of nature capable of breaching the most formidable defences and bending the direction of any game to his singular will.
City — like several other opponents Salah has already done damage to — certainly felt the fullness of that force on Sunday; quite a few more sides would, too, as the 29-year-old continues on his march to Drogba-esque greatness — and, surely, beyond.
Yaw Frimpong — Ink & Kicks