On Tuesday, after days of heightened anticipation among fans of Accra Hearts of Oak, the club's social media accounts announced two sparkling new signings to help breathe life into a campaign that hasn't exactly gone to plan.
News about the first arrival, former Ebusua Dwarfs captain Dennis Korsah, the kind of full-back that the Phobians are desperately in need of, was certainly well-received. The biggest cheer, though, was reserved for the unveiling of the second arrival.
And why not?
For Hearts to land Sulley Muntari, a truly accomplished midfielder who, at club level has won — among other laurels — the UEFA Champions League, is a massive coup, even if Muntari isn't quite the fearsome force he was in his prime.
It's the sort of move that would make any of the other 17 top-flight clubs look on with envy, and none — even if they wouldn't admit it — would be as green-eyed as Hearts' archrivals, Asante Kotoko.
That, however, won't be because the Porcupine Warriors themselves are short on quantity or quality.
The depth of Kotoko's squad — especially in midfield — already has them top of the table with some breathing space, and the addition of long-time target Justice Blay just weeks ago should make Prosper Narteh Ogum's side even more formidable.
Still, it does grate on Kotoko's nerves a little to see a player as great as Muntari in Hearts' colours — especially as Kotoko had the chance to make Muntari theirs over two decades ago.
It's a little-known bit of history, narrated in some detail by former Kotoko star Stephen Oduro over two years ago in a tell-all interview on YouTube channel REVOLT GH (see below).
"Muntari was just a teen back then," Oduro recalled of a time that, per my reckoning, occurred in the late nineties.
"It was shortly before he moved to Liberty Professionals where things really took off for him, and Muntari — born, bred, and based in Konongo, near Kumasi — had joined us in the Kotoko camp, on the verge of signing for the club.
"He wasn't yet a Kotoko player, but Muntari was being treated — by players, coaches, and officials — very much as one because he was quite highly-rated, though still so young. We were that sure about him."
That Kotoko playing body, assembled at some expense by the visionary leader Herbert Mensah, was a pretty solid one — even if Hearts were, quite comfortably, the land's dominant power — illuminated by Ghana internationals at junior and senior level.
The squad was stacked enough to dishearten prospective first-teamers, but Muntari still fancied his chances of getting to play for, and prove himself at, the club he loved; he certainly had the potential to back that remarkable self-belief, didn't he?
All it took to smash his confidence to smithereens, however, was a conversation with one of Kotoko's fringe players, full-back Lawrence Kainyah.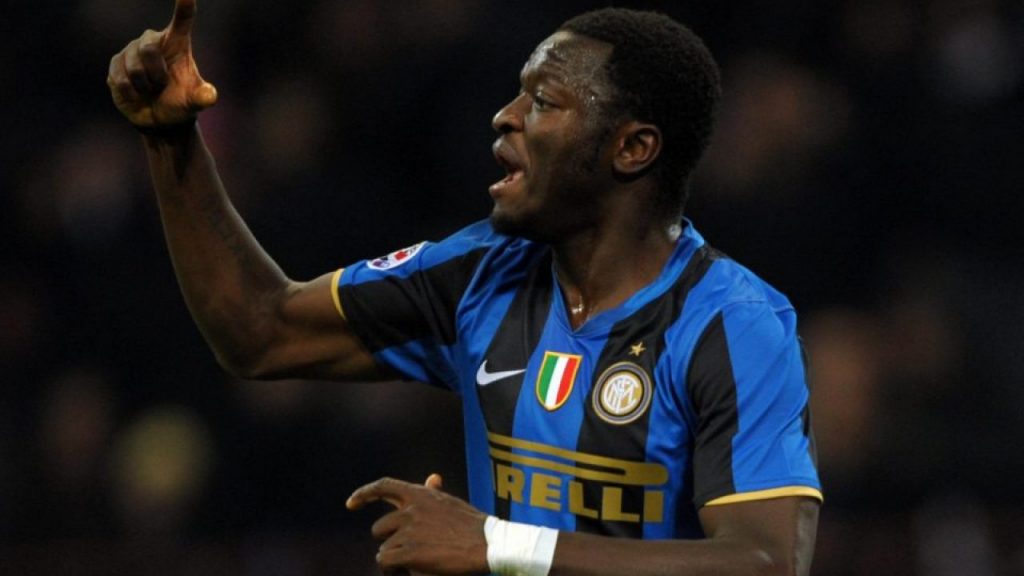 "Kainyah told Muntari that a fledgling footballer like him didn't stand a chance of breaking through and surviving Kotoko's stiff competition for places," Oduro revealed, "not when more experienced players — like Kainyah himself — were struggling to get in."
It was enough to leave the aspiring starlet disillusioned and seeking another springboard from which to launch his career, absolutely convinced at this point that he wouldn't have much of a future at Kotoko; Muntari moved all the way to the Ghanaian capital, Accra, joined a Liberty side that had more room for unproven talent… and the rest is history.
Before long, Kainyah's own time at Kotoko — according to Oduro's account — was over, too.
"Muntari revealed to the Kotoko officials that Kainyah's discouraging words were the reason why he wanted out, and a decision was taken to part ways with the older player as a consequence."
And so, for Kotoko, Muntari remains the one that got away. They almost had him, for a while, only for the youngster to slip through their fingers.
However jealous they might be of Hearts right now — if at all — Kotoko would surely have preferred early-stage Muntari to a 37-year-old version of him; that said, the closest they've since come to getting the former Inter Milan man was last season, when they had the younger Sulley, Muniru, on the roster — but the short story of that spell isn't worth telling.
The what-ifs and might-have-beens?
Well, I'll leave those to your imagination. Feel free to let it run wild.
P.S. In an interview from October 2020, Muntari appears to confirm Oduro's claims.