This wasn't how it was supposed to play out.
When Nurudeen Amadu joined King Faisal late in the 2020/21 Ghana Premier League season, he found a club seemingly doomed and in dire straits. Faisal were on the brink of a return to the second tier, where they've spent one season too many in recent memory.
Amadu, a veteran trainer, wasn't the first head coach Faisal owner Alhaji Karim Grunsah had brought in to keep Faisal afloat, but he was the one who truly got to grips with the enormity of the task at hand and met the need.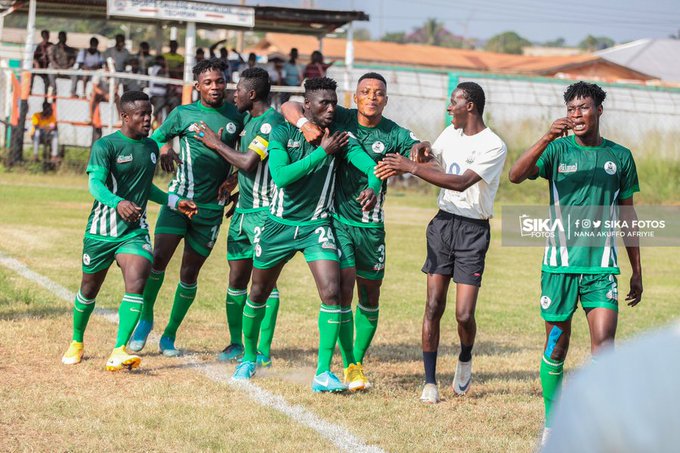 He reinvigorated a side low on confidence, maximising its strengths and suppressing the flaws. Amadu's charges played and fought with strength they didn't even know they had, digging deep into their reserves, and eventually pulling off a great escape by narrow margins.
Faisal finished strongly, and it was on that solid note that they began the current campaign. From their first nine games – of which they lost just one – Faisal collected six victories, a couple of which were particularly impressive.
The stunning victory at Aduana's daunting fortress stood out, as did the thrilling 3-2 defeat of Kumasi neighbours Asante Kotoko, an opponent in whose shadow Faisal have spent their entire existence.
Now that – the latter result – did get Grunsah buzzing, didn't it?
The good old Alhaji, notorious for his ability to talk up a proper storm, especially in the best of times, was very much in the mood. With just a few words, Grunsah single-handedly elevated the conversation about Faisal's end-of-season objectives.
"We are adequately prepared for the league trophy," he said in an interview, before adding rather emphatically, that "we are certain of winning the league."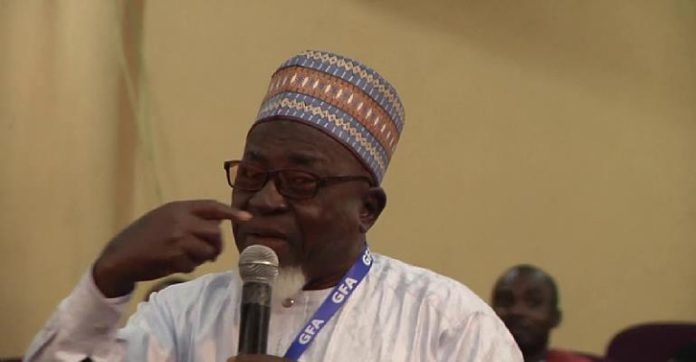 If Grunsah was getting carried away, the guy directly responsible for the upturn in Faisal's fortunes, the one with the deepest insights into the team's true ability, wasn't. Amadu opted to keep his goals modest, not quite as willing as Grunsah to reach for the realms of fantasy.
"Last year we struggled, so this year if [Grunsah] wants the league, I have a different target. At the end of the season, the team should be placed in a respectable position and I am done."
Clearly, Amadu – the realist – had a very different picture in mind, and Grunsah – the idealist – sharply slammed the former for what he perceived as a lack of ambition.
The difficulties of subsequent months, though, forced both men — even Amadu, but especially Grunsah — into adjusting their expectations, eventually sharing a common perspective that's more in keeping with the club's recent standards.
Faisal are in a mess, one from which they appear unable to extricate themselves, and the heady early weeks of the season seem so distant now. After that nine-game wonder came a really, really terrible run that has seen them lose 12 of 15 league matches — including all of the last six — and plummet to depressing lows.
By teams weak and strong, they've been beaten, and Faisal are now down to 13th, far closer to the nearest relegation spot than to leaders Kotoko. Amadu had initially blamed the rut on the cumulative effect of their early-season exertions, a situation that he believed could be rectified with the mid-season acquisition of a new player or two.
"I think that fatigue is setting in on our boys and I think we need to beef up the team since we have the open [transfer] window," he said in January, in the aftermath of a second consecutive defeat, at home to Karela United.
There was to be no quick-fix, however, as Faisal's malaise persisted, with little respite. But even through it all, Amadu maintained his positivity, refusing to throw up his hands in despair and even claiming to have picked up encouraging signs.
"I think stability is coming in our defence," he said after a 1-0 loss to Kotoko a couple of weeks ago. "We now have to focus on the attack."
Neither defence nor attack got much better, though, and Faisal would go on to lose two more games – five and six in a row – without scoring but conceding.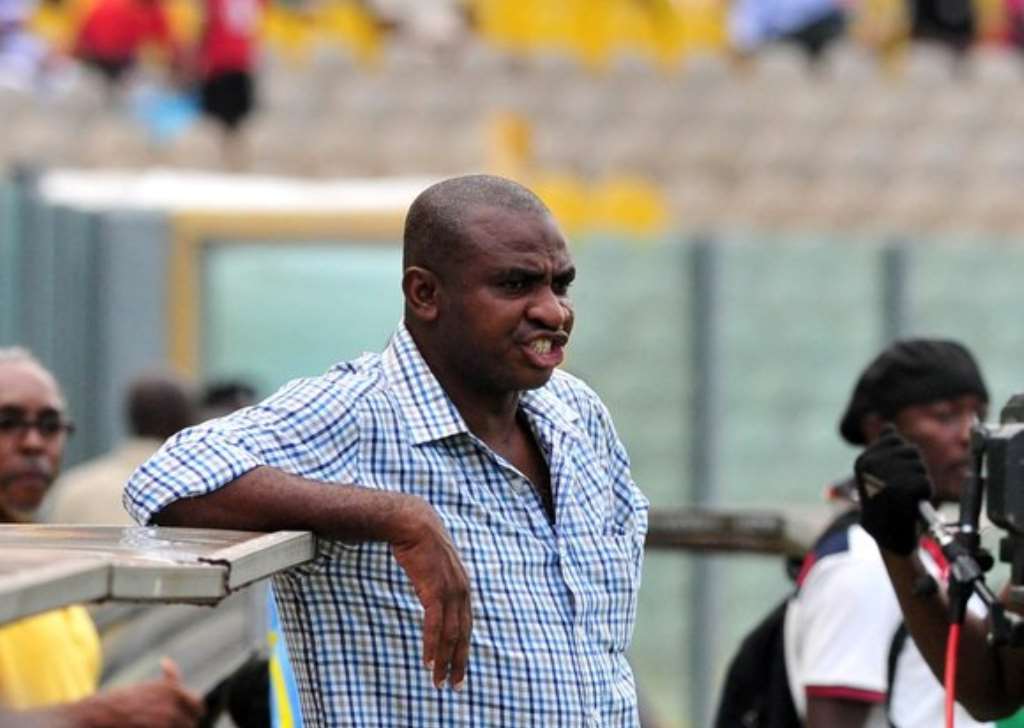 After Sunday's setback in Elmina, at the hands of Sharks – of all teams – Amadu figured his position at the helm had become untenable. For a man of such dignity, such remarkable honour, Amadu couldn't help but consider this the last straw. Hours later, his resignation was announced.
Really, though, who could blame him?
At Faisal, where the revolving door works overtime, a succession of bad days usually mounts relentless pressure on the boss, especially when you have the real boss breathing down your neck – as did Grunsah, literally, by grabbing a front-row seat when the going got tough under Amadu.
There is still belief that Faisal could make some sort of success of their derailed season, but that's all there realistically is: belief.
Without Amadu, whose guidance made their last trip to Dormaa-Ahenkro so memorable, Faisal would be guests of Aduana in Wednesday's FA Cup quarter-final clash. Then there'd be the concluding ten games of the league campaign – each a final – to navigate, and all the uncertainty that lies ahead.
It was almost at this point last season that Amadu showed up to save the ship from sinking, before setting it on course to terra firma this term. Amadu definitely wanted to leave Faisal in a better place – "a respectable position", he'd hoped – but even if things didn't quite play out that way, his legacy, of fond memories and the best of intentions, endureth.