For one born in Nungua, a coastal Ghanaian town, Charles Akonnor would know a thing or two about fishing — about casting one's net far and wide, and coming up with quite a catch.
Earlier this month, the Black Stars head coach cast his net into 'unusual' waters, coming up with a 32-man squad for March's 2022 Africa Cup of Nations qualifiers drawn entirely from the domestic scene.
That list has been tweaked this week, with the two Division One League players — strikers Evans Etti and Welbeck Takyi — dropped, along with some of the Ghana Premier League stars. A couple of foreign-based professionals — China-based Mubarak Wakaso and Emmanuel Boateng — have been included in the new list, and we might see some more in future revisions.
Imagine, though, that Akonnor decides to field an entirely local-based team against Sao Tome & Principe and South Africa — what might it look like?
Ink & Kicks' editorial team offers a glimpse in a three-part series this week. The well-guarded defence has been covered; today, we focus on a star-studded midfield.
RASHID NORTEY
Arguably one of the least appreciated players in the league, Rashid Nortey has had nothing handed to him during his career. Whether it be injury, illness, or coaches playing him out of position, he has always had to fight for his place at the top. Ever since he transformed himself into an undisputed regular in the Medeama setup, however, Nortey has looked indestructible.
Without him in the side, Medeama are nowhere near the devastating prospect they usually are. He plugs holes that no-one else sees and gets through an unholy amount of undervalued leg-work for his team. Nortey is a born leader, a thoroughly talented operator who inspires a similar level of performance from those around him.
Who could argue that he hasn't earned the right to do same in a Black Stars shirt?
AUGUSTINE BOAKYE
Players like Augustine Boakye make everything look easy. He pulls it all — through-balls, long passes and sumptuous first touches — off without breaking sweat, and his nine assists in the ongoing league season aptly corroborates this claim.
Boakye's outrageous quick feet and close control enable him to wriggle out of the most congested situations, and his ability to ride a challenge and scurry past an opponent is proper edge-of-the-seat stuff. Despite his tender age — he only turned 20 late last year — there is an impressive maturity and astuteness to Boakye's play.
Even at a club from which many sublime, spellbinding talents have emerged over the years, Boakye sparkles.
GLADSON AWAKO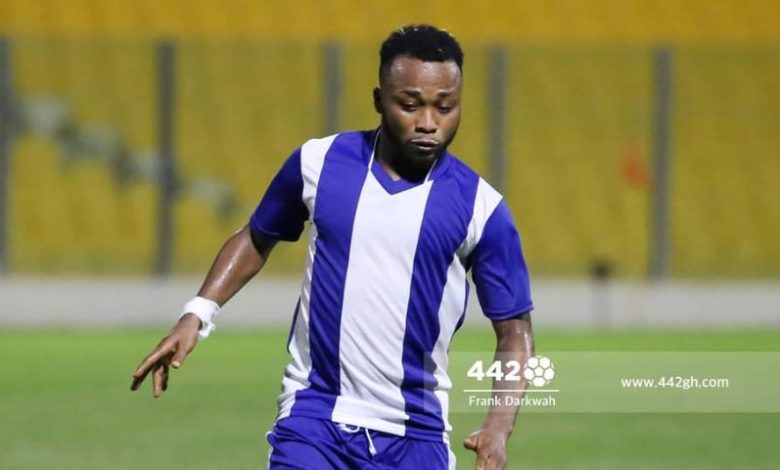 At age 30, it appears Awako — the oldest player in this XI — has seen it all already. Having shot to fame for Sellas Tetteh's all-conquering Black Satellites team of 2009, the midfield maestro isn't new to playing for a national team, but he's now ready to do so at a whole new level.
Not many, if any, gave Awako a chance of making even half the impact he has had for Accra Great Olympics in the current campaign, after he returned from wandering overseas and decided to re-launch his career back home.
With eight goal contributions, the Olympics skipper is the obvious pick of the bunch among outfield players tipped to break into Akonnor's team, and few would be disappointed to see him do so.
By: Ink & Kicks