The sight of Fatawu Mohammed, sitting next to Accra Hearts of Oak's board members and twisting the knife into freshly departed head coach Kosta Papic, made this press conference even more bizarre.
Et tu, Fatawu?
"What the boys said about the favoritism is that some feel that they were ready and fit to play the matches that they were not allowed to play," the defender explained, in attempting to justify the issues that undermined Papic's final weeks at the club and eventually forced him out.
"For example, a player will be out for one or two weeks and upon his return gets called up into the first eleven and so it caused a lot of confusion among the players. The players started feeling the coach was biased in his selection as it was only his favorite players that got call-ups and this brought division in the team."
Fatawu might have been speaking on behalf of his teammates, yes, but maybe the aggrieved players should have picked another of their colleagues as a more fitting spokesman.
If, in fact, Papic could be legitimately accused of favoritism, Fatawu was one of the biggest beneficiaries. Before the 60-year-old commenced his second spell as Hearts boss, Larry Sumaila — under previous head coach Edward Nii Odoom — was the team's first-choice right-back, starting each of the 2020/21 Ghana Premier League campaign's first three league games.
Under Papic, however, Fatawu was restored to favor and started seven of ten games. It wasn't just the skipper who benefited from Papic's presence, though. Players who had hitherto been shunted even farther to the periphery — Manaf Umar being a shining example — also staged remarkable comebacks to the starting XI, making the most of their chances.
Hearts' new reality — that places were truly up for grabs, and that industry and consistency would be rewarded — saw both regulars and squad players lift their game, and the early results certainly reflected the new standards, as Hearts quickly recovered from a difficult start to the season that had seen them win exactly zero games pre-Papic.
Papic sparked an immediate turnaround, winning four of six matches, including one by a five-goal margin. But just when talk of a genuine title pursuit gained volume, Hearts' form dipped and failed to win a single game from their next four. Seventy-eight short days after his return to the helm, Papic was gone — without ever signing a contract.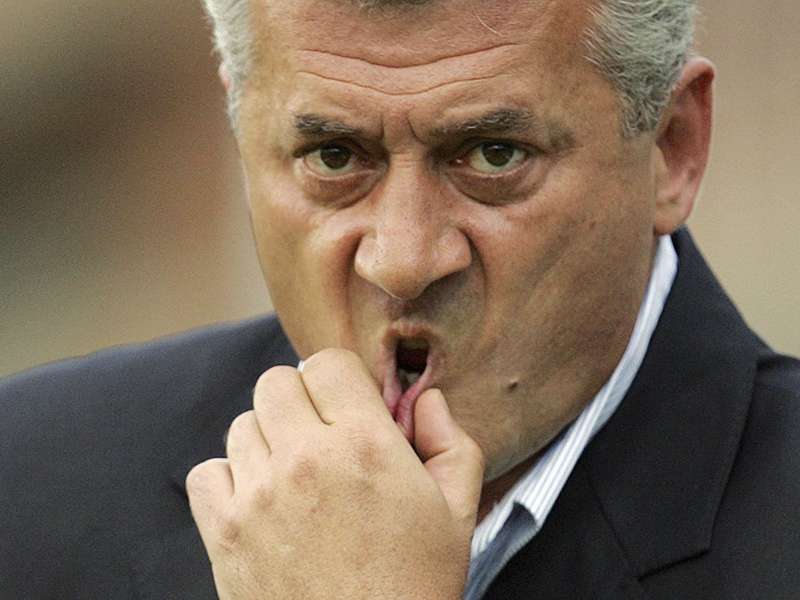 It was the sort of fling that could be easily expunged from the memory, if not from the records. The messiah tasked with bringing back Hearts' glory days — the club's most recent major trophy, won 11 years ago, was largely to his credit — has effectively declared it mission impossible and, on his way out, stirred up a storm.
As fans, frustrated by the premature end of yet another coaching experiment (Hearts' 30th in two decades), sought a direction in which to point accusing fingers, Papic offered a hint.
"The influence from the management and board in player selection will make every professional coach uncomfortable at Hearts of Oak," he is quoted as saying by Accra-based Angel FM.
And with that, whatever it was that Hearts might have tried to sweep under the carpet of "mutual consent," in the press release announcing Papic's departure, made its way into the court of public opinion — and the verdict isn't proving very kind to the club.
Papic's claim has been backed up, reportedly, by Sabahn Quaye — a long-time presence in Hearts' back-room — and the board, feeling the heat, has come out strongly to douse the flames.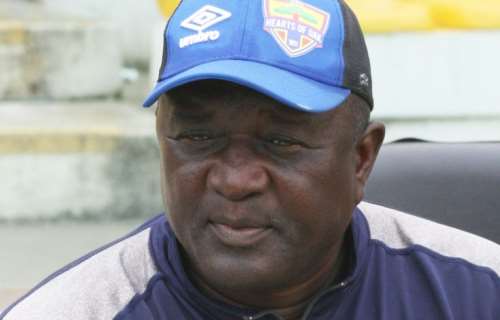 "Everything Kosta Papic told you was a lie," board member Vincent Odotei Sowah, at the event mentioned at the outset, said to the press. "We have never influenced his decision."
And if that wasn't convincing enough (it wasn't), it was followed up by a press statement that is, basically, a print-out of the club's defence. Yet even assuming — without believing — that no member(s) of the board directly tried to interfere with Papic's decision-making, the fact that Fatawu was offered the platform to put Papic on blast could be interpreted as a tacit endorsement of the players' 'right' to question the coach's prerogative — and, by extension, of the poor performances that 'rebellion' apparently inspired.
Doesn't that seemingly board-sponsored, brazen display of 'player power' count as interference, too?
And why won't they feel empowered to subject the next trainer to same?
Of course, to Papic, none of that matters now. He never stays out of a job too long, just as he doesn't stay too long in one, and the Serbian has already moved on. Not one to think twice about being re-engaged by a former employer, Papic has returned to South African club Black Leopards — the worst side in the DStv Premiership, by the way — this time in a more technical capacity.
For Hearts, though, it appears their troubles — on the pitch and, now, off it — are only just starting. Constituting an almost entirely new bench is hard enough (there are now vacancies for the roles of head coach, goalkeepers' coach and team manager, possibly also assistant coach), but meeting the demands of an indignant fanbase is a whole different headache.
Dragging the team out of its current rut — especially ahead of the daunting prospect of facing in-form archrivals Asante Kotoko before the month ends — now appears an even tougher task than it did at the start of the week, but Hearts only have themselves to blame.
Enn Y. Frimpong — Ink & Kicks