Michael Essien and Ghanaians have had precious little to do with each other over the last few years, and their shared history suggests both parties would have it no other way.
For the best part of a decade, when Essien shone as his country's most high-profile player in Europe, the midfielder was accused of offering less — or nothing at all, when he went on a lengthy sabbatical — to his nation than he gave week in, week out to Chelsea, his club.
That claim wasn't – and isn't – very fair: Essien, for one, helped hoist the sail that carried the Black Stars reach a maiden Fifa World Cup in 2006; for another, the injuries that saw the sun of Essien's career set at noon came while in national service.
Still, many — who hold Essien up as a poster boy for a so-called golden generation of footballers that failed to fulfil its promise with Ghana's first trophy in decades — cling to such grievances, long after Essien, post-Brazil 2014, irreversibly ended his time as a Black Star.
The team has since tried to rebuild from the ruins of that last, infamous Mundial appearance — not with much success — while Essien has played in leagues that most Ghanaians won't pay to watch.
Currently, he is based in Denmark, with FC Nordsjaelland — a club that has strong sporting roots in his homeland — where Essien is focused on honing his coaching credentials, possibly in preparation for the second half of his working life.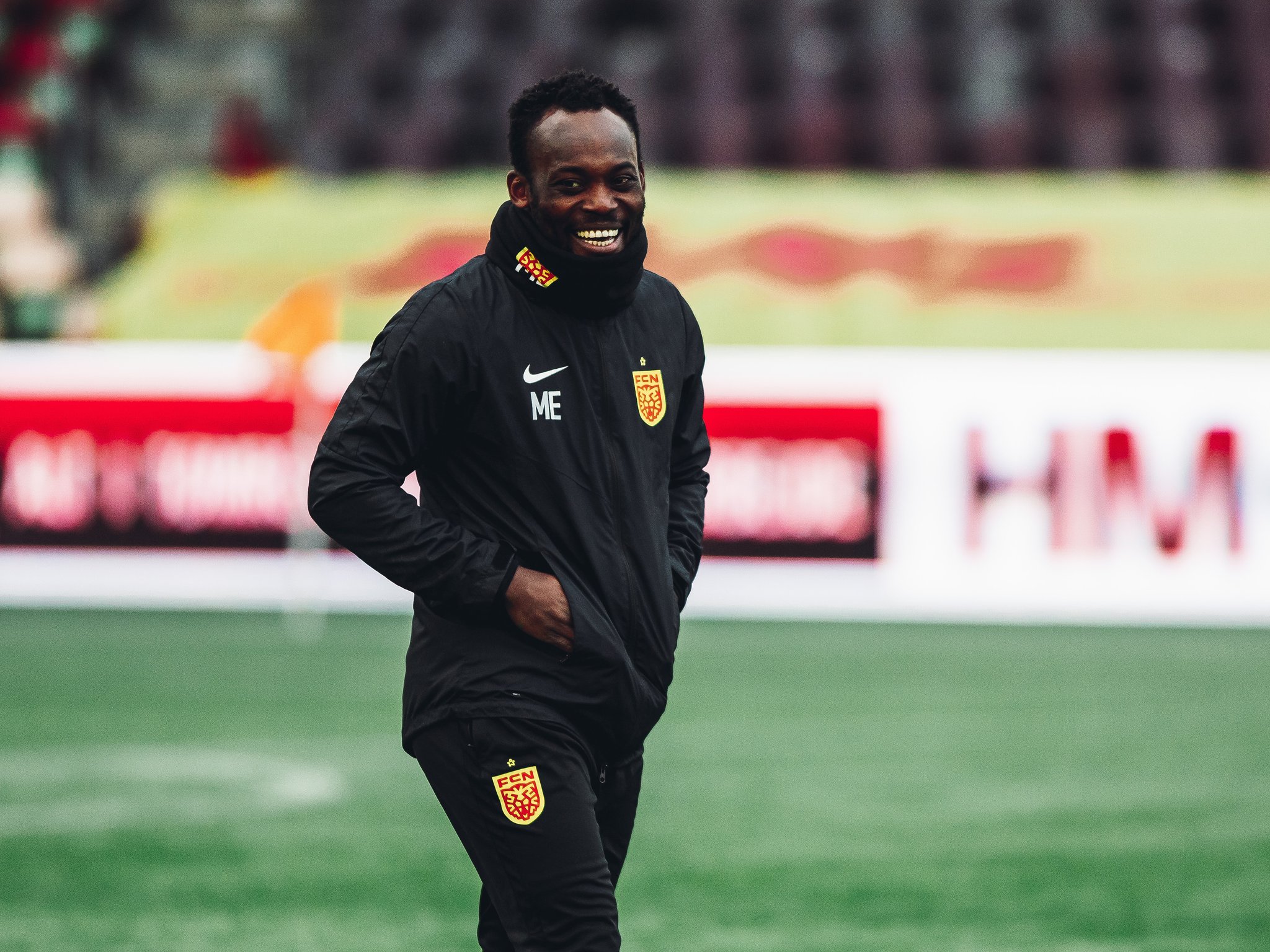 A stint at the helm of the Ghana national team someday, perhaps?
Well, any chances of that happening might have evaporated into nothingness in the last few hours – not if the masses have their way, anyway.
On Tuesday, Essien disturbed the current state of affairs, stirred up the waters, and created no little storm by expressing an unpopular opinion about an issue that has been trending back home over the last few weeks: advocacy for, or against, the rights of Ghana's LGBTQI+ community.
Now, that might seem pretty innocuous — even progressive — to many in the West, where Essien has spent much of his adulthood, but, in his native Ghana, the subject he dared address remains thorny. Homosexuality — along with its allied lifestyles/practices — is illegal in Ghana, with the head of state recently affirming that it will remain so in the foreseeable future.
And while quite a few celebrities have lent their voices to the pro-gay cause, Essien was the last many expected to join the chorus — and not just because, for reasons already discussed, he isn't too beloved a figure in these parts.
See, Essien isn't the very vocal type, preferring to keep mute even when very personal issues come up, hence many found this — his stance, yes, but also the fact that he went to the trouble of commenting at all — startling, and offensively so.
The backlash, unsurprisingly, has been intense and furious — and he'd have been daft not to have expected it — with Essien having his relevance in the national discourse questioned, especially given that he — unlike other retired African football stars, such as former Chelsea teammate Didier Drogba — hasn't had a very visible hand in helping improve the lot of his countrymen.
So overwhelmingly hostile has the response been in the Ghanaian social media space that it has inspired false news reports about Essien losing up to a million Twitter followers; in any case, the 38-year-old has now deleted the controversial post.
That, though, would change very little. Skipping an international game — or tournament — could be pardoned, and maybe forgotten after a while, but stuff stunts like this don't fade in a hurry. For all the storms Essien has ridden out in the past, the latest represents a wave too high.
It does feel like he has used up his last ounce of goodwill, and, as far as his relationship with Ghanaians is concerned, this is most likely the point of no return.
Enn Y. Frimpong — Ink & Kicks