It spoke to the heights Ghana has attained in international football that, when last Friday's 2022 FIFA World Cup Draw revealed Portugal and Uruguay as two of the teams in the Black Stars group at the tournament that comes off later this year, very few here seemed unnerved by the prospect of doing battle with two of the world's best teams.
Instead, the general reception was boldness tinged with no little excitement, a nationwide "bring it on" chorus, an almost unambiguous eagerness to take on a couple of sides Ghana has unfinished business with: Portugal, the last team to play [and beat] the Black Stars at a World Cup; Uruguay, against whom had come that grand anti-climax at the 2010 edition which left all of the world spellbound and much of it heartbroken.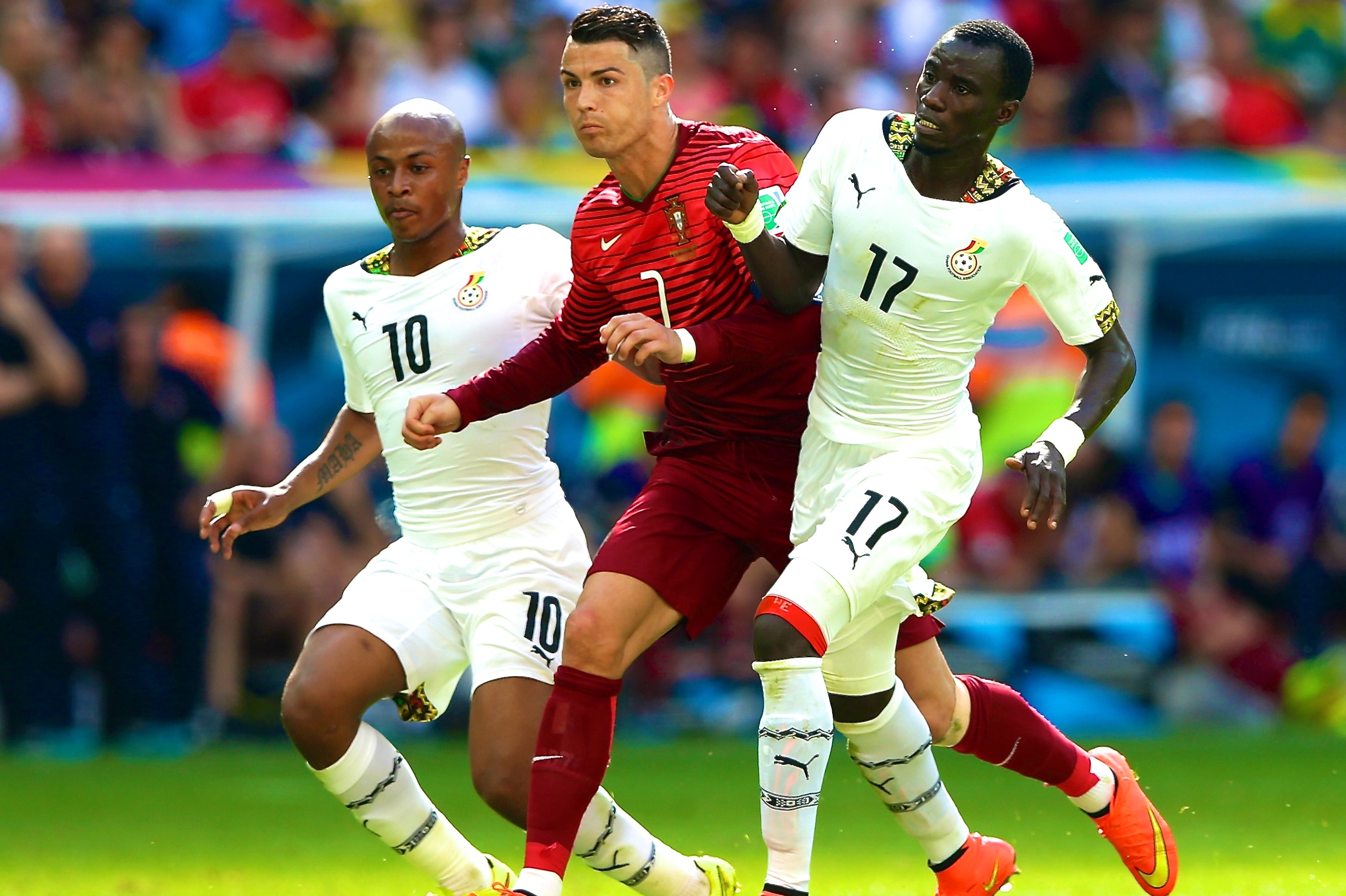 As the World Cup gets closer, though, anxiety will grow, in the knowledge that even the most confident Ghana side would have to stretch – really stretch – to stand up to, let alone withstand or overcome, such formidable opposition.
First up, Portugal.
The Selecao would be led – once more and, surely, for one last time – by the man they've relied so heavily on for the best part of two decades, Cristiano Ronaldo. Scorer of the most goals in [international] football history and of the last World Cup goal the Black Stars conceded, Ronaldo knows a thing about how to beat a side.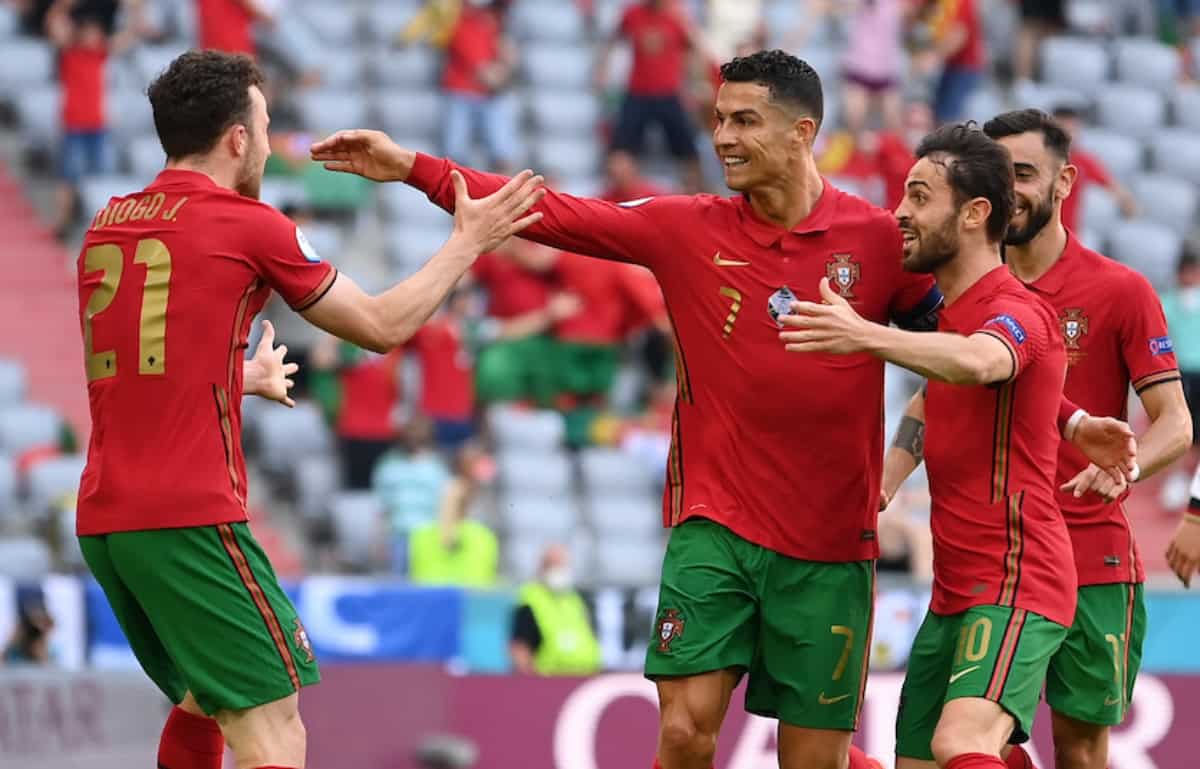 He could carry the team all by himself, if he has to, but the load would be lightened by what is, perhaps, the best supporting cast he's had since his early years as a Portuguese international. If there is a temptation to dismiss Portugal as some one-man team, helpless if their leading light is dimmed, Ghana should resist it with all their will and all their might.
Uruguay, Ghana's opponents less than a fortnight later, have a similar set-up. The South Americans' lines would be led by another star in the twilight of his career; another who has had a previous brush with the Black Stars.
Luis Suarez – remember him?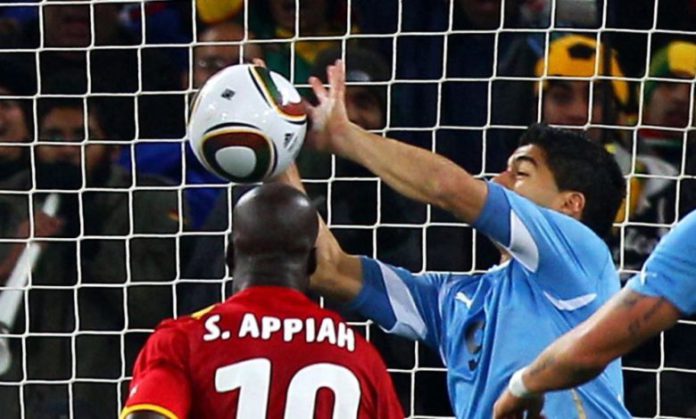 Yes, the same guy who single-handedly – pun totally, absolutely intended – prevented Ghana from becoming the very first African country to reach a World Cup semi-final.
Now comes the opportunity, which Ghanaians have waited a dozen years for, to exact vengeance. It won't come cheap, though. If Ghana have Suarez in their crosshairs, the Uruguayan sharpshooter is surely also chomping at the bit.
The fighter that he is, Suarez isn't known to shy away from a contest, and he'd be especially keen to prove that he could actually help his country beat Ghana again – fairly, this time.
Given the pedigrees of both Portugal and Uruguay, as well as their respective histories with the Black Stars, it's only reasonable that Ghana's games involving those teams have dominated discussions in the West African nation in the immediate aftermath of the draw.
What hasn't been spoken of enough, however, is Group H's fourth team, South Korea.
The second group game – which pits Ghana against the Koreans, on November 28 – at any tournament is often revealing. Between the minute it kicks off and the minute it ends, a lot becomes apparent about a team's chances of advancing to the next round.
That all-important test, for Ghana, would come against a team that has always been worth looking out for since finishing fourth at the World Cup edition it successfully co-hosted with Far East neighbours Japan in 2002.
That was at the last – and only previous – World Cup held in Asia, and while Korea's performances at the showpiece have since not been nearly as impressive, the return of the finals to the planet's largest continent could inspire a revival.
The success of that mission would depend a lot on the form of a man who, unlike Ronaldo or Suarez, is still very much in his prime.
For Tottenham Hotspur, Heung-min Son has been in imperious form in the last few seasons, particularly thriving on his almost telepathic understanding with England captain Harry Kane to sparkle as one half of one of football's most fruitful duos of all time.
There may be no Kane to partner with when Son kits up for the Taeguk Warriors, but Son has ably discharged his duties to his country on the pitch – even off it, when required – to the best of his abilities.
The reigning Asian Footballer of the Year is certainly capable of sprinkling stardust in the manner Ronaldo and Suarez are accustomed to doing, leaving many a broken opponent in his wake.
To assume Korea is all about Son, though, is to underrate one of Asia's best teams. They may only be as good as Nigeria, the team Ghana eliminated at the final hurdle to reach the World Cup – per the latest FIFA ranking, that is – but Korea qualified with greater ease than Portugal (needed playoffs) and Uruguay (just about did enough in the end).
And if you think that's because the competition in that part of the world isn't keen enough, well, be reminded that Australia, another of Asia's better teams, was squeezed out of an automatic spot and is now left with the task of surviving two gruelling rounds of playoff action in June to book their place.
Korea's only real joy at the last Mundial came from knocking out reigning champions Germany – and, oh, what a joy it was! – as they were themselves already eliminated.
They've only lost twice in competitive outings since that summer of 2018; even better, they have at the helm Paulo Bento, manager when Portugal recorded the aforementioned victory against Ghana.
Still couldn't be bothered?
Son's Korea – not Ronaldo's Portugal or Suarez's Uruguay – may just be, in the end, the team best-poised to put the biggest spoke in Ghana's World Cup wheel.