And, somehow, the Black Stars pulled it off.
Ill-prepared in every conceivable way, Ghana were, at best, only mildly confident that they would be able to overcome archrivals Nigeria in two playoff games to qualify for the 2022 FIFA World Cup.
It wasn't just about the absolutely horrendous Africa Cup of Nations (AFCON) showing in January. In the build-up to this highly consequential pair of fixtures, Ghana just couldn't seem to get even the basics right.
It took days of needless drama and political arm-wrestling to decide on which way to steer the team technically, almost forever to release the squad roster, and an eternity to find a venue worthy enough to host that crucial first leg.
The interim technical team eventually assembled felt like an uninspiring compromise; the squad called up was largely experimental; and the final choice of a stadium was, well, just about acceptable by FIFA standards.
Nigeria, on the other hand, appeared to be in far better shape. On paper, their team, handled by the astute Augustine Eguavoen, looked a far superior force, especially with the abundance – in quality and in quantity – of the Super Eagles' attacking arsenal.
Their chosen home ground for the upcoming assignment, the Moshood Abiola National Stadium, sparkled so brightly that Daniel Amokachi, a former Nigeria international, couldn't resist filming the arena in all its glory to ridicule Ghana's relative lack of readiness.
So confident were the Nigerians, in fact, that their sports minister, Sunday Dare, dared declare that the Super Eagles would "beat the sh*t" out of their smaller regional neighbours.
In less explicit words, but just as loudly and boldly, many of Dare's compatriots (particularly on social media) vowed that their team would dispatch Ghana with consummate ease.
And maybe they would have, if success in football were all down to hype and trash-talking.
But, of course, there is often far more at play – caution matters, for one, as does sheer willpower and an effective game-plan – especially in a derby like this one, and Ghana brought almost all the other ingredients to the table.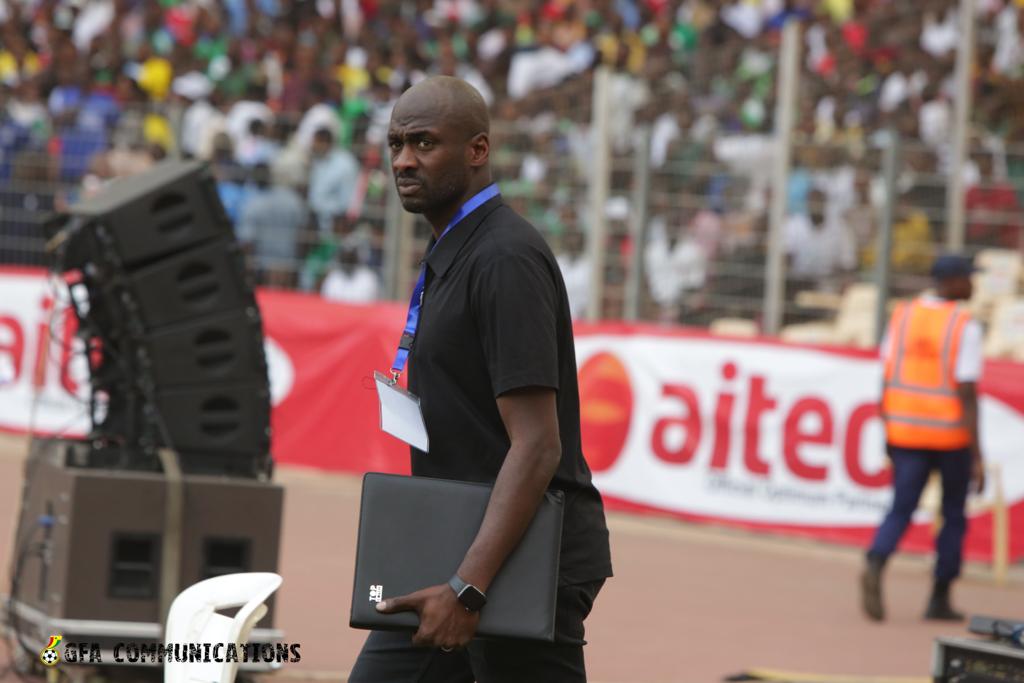 Otto Addo's team embraced the underdog tag and approached the game accordingly, in a manner not very unlike how another German-born Otto [Rehhagel] famously led his own team to upset considerable odds at the European Championship in 2004.
Ghana weren't spectacular, true, but they didn't need to be. Addo and his bench only had to make do with what they had – the combination of limited firepower and a sturdy rearguard – and that ability to efficiently organise and utilise the available resources paid off.
Knowing his team was only ever as likely to concede as they were to score, Addo controlled both buttons like the expert he isn't.
The only goal Ghana conceded across both legs came from a contentious spot-kick; the only goal they scored was from a hopeful Thomas Partey long-range strike that just slipped beneath and beyond Nigeria goalkeeper Francis Uzoho.
Both came in a 1-1 draw in Abuja on Tuesday, four days after a scoreless stalemate in Kumasi, with the weight of that solitary away goal tipping the scales in Ghana's favour at full-time.
If this was the last time the Black Stars would benefit from that dated rule – UEFA has already scrapped it, and worldwide extinction only seems a matter of time – they certainly made it count.
Ghana, well and truly, flipped the script on Nigeria: Eguavoen's dismissal letter could be at his doorstep anytime soon, his Eagles don't seem so super anymore after having had their luxuriant feathers plucked, and even the resplendent edifice Amokachi bragged about has now been thoroughly defaced.
As much as that World Cup ticket is nice to have – not least for Ghana's president, who was only too glad to order a prompt revision of the first few words of his 2022 State of the Nation Address, due to be delivered not many hours later – the Black Stars would also bask in the elevated light in which they're now regarded by their supporters.
In the space of less than a week, the team has regained all that has been lost in the aftermath of their last World Cup participation (Brazil 2014) and then some. Dismissed as loathsome after their failure at the recent AFCON, the Black Stars are now being widely feted.
Surely, they are back to where they belong, aren't they?
Well, that's a view you might hold only if you're still intoxicated by the emotions transmitted from Abuja, the Nigerian capital, on Tuesday evening; the true state of the national team even after the latest milestone, if assessed objectively, isn't quite as flattering.
Currently ranked 61st by FIFA (although that is now set to improve this month, even if just marginally) and the only one of the continent's five Qatar-bound sides – Senegal (18th), Morocco (24th), Tunisia (36th) and Cameroon (38th) the others – to have won neither of their two playoff games, Ghana are not there yet.
The Black Stars finished the qualification campaign in the same manner that they navigated it, dragging themselves through the finest of margins. And while Ghana are far from being out of sorts at the moment, there is still a lot to be sorted out before the World Cup comes around.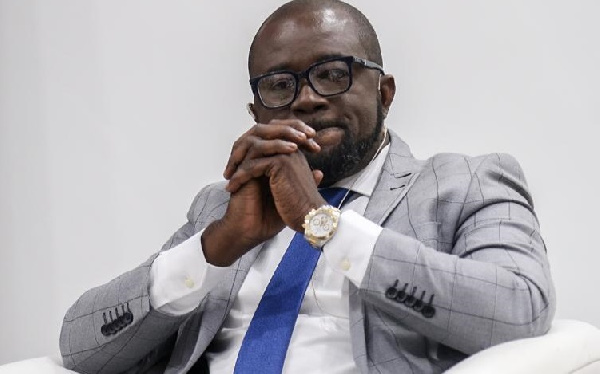 The obvious place to start will be the appointment of a substantive head coach, and the choice couldn't be any easier than it was before.
Addo, the rookie, has passed his audition with flying colours and now becomes only the second Ghanaian to lead the Black Stars to the World Cup – but not without the oversight assistance of his 'technical adviser', former Premier League manager Chris Hughton, who also happens to be the other leading candidate for the role.
Whoever gets the nod (why not both, really?) would have the responsibility of moulding this largely young group some more and upgrading the existing stock with new material that might become available between now and the Mundial, to ensure that this ticket ends up being worth more than it currently is.
In that sense, then, securing this World Cup slot is akin to grabbing the icing – before the cake itself is ready.
Fortunately for Ghana, there is still a lot of time to do the baking. The finals aren't due until November, by which time the team would have been toughened and refined by a couple of friendlies and the qualifiers for next year's AFCON.
If the approach to those assignments is right, proper consistency can be achieved in good time for the global showpiece; otherwise, Ghanaians could be struck – as the Italians painfully were, last week – by the realisation that even the most exhilarating highs last only as long as they are sustained.